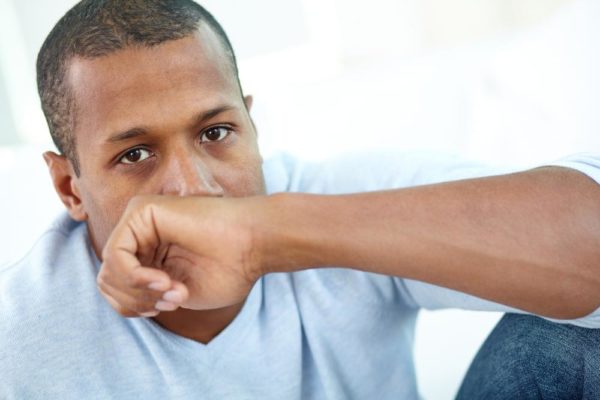 I am not a medical expert or a nutritionist, so I am not about to write about the dangers of taking too many burgers, chocolates, and soft drinks. I guess you already know about those, right? This note is not meant to whet your appetite before treating you to a high calorific meal of sharwama and ice-cream either.
Personally, I like fast foods. Back in school, my roommate and I were the major reasons Indomie didn't go out of business. Because of us, Fried Yam/Potato sellers didn't have to pack to the village, and okpa di oku sellers didn't go hungry. I wrote about all that here.
Seriously though, have you noticed that everything seems to be going too damn fast these days? There seems to be a sharp-sharp version of almost everything around us. We drive fast cars, travel by air and use pressure cookers to prepare our meals all in the bid to 'save' time.
Multi-tasking is a buzz word and a high profile quality in the corporate sector. In fact, one of the abilities we usually add in our CVs is the "ability to handle pressure without caving in". Sound familiar?
Everybody seems to be in a lot of hurry. We want everything to be done now, immediately, and ASAP. Personally I watch movies with my fingers placed very close to the forward button (especially all those Indian movies with plenty love songs). Time has become a very luxurious asset.
Don't get me wrong. I am not about to suggest that we should all become lazy, fold our hands and start snailing through life. Hell to the no! That is not our portion. But, no matter how fast the pace; there are some things that will always require our uninterrupted devotion and time. They include:
Family Time
There is no fast food formula that works here. No matter how busy and fast paced your life may be, nothing can justify not spending time with your family.
If you do not have time for 'frivolities' like spending time with your spouse, the house girl, the gateman, the sexy neighbour, or the driver may just help you out. Yeah, the hustle is that bad.
Your kids need you to play with them and listen to their rants. Yes, the dog can play with them, but it can't help them do their homework.
Exercise
By the way, how can you not have time to exercise? Haba. The driver carries you from your balcony to your company. Once he opens the door, you land in the elevator from which you go to your office swivel chair. Throughout the day, you sit without ever getting up except to use the bathroom which is just behind your chair.
Come on you should create time to stroll or jog even if it's just on Saturdays.
Ehen, when was the last time you called or visited your parents? You don't have time for that too? God is watching you on 3D oh.
Big bros, I understand that you just got promoted so you need to work hard on the job. But how do you manage to attend a meeting in Lagos in the morning and fly to Porthacourt at noon for lunch with your board of directors? Then you gallop off to Abuja again by 4pm for a brain storming session with a client and return to Lagos the same day. And did you just say that you do that almost every day?
Kilode! You wan die? Please take it easy. That job is not more important than your health or even your life. Life is not a 100M dash, it is a marathon. So your neck-breaking speed is not really as important as your ability to get to the destination in one piece.
One time, my dad worked too hard and almost broke down. I remember how furious my mom got at that time. She drummed into his ears (and indirectly into mine) that if he lost his life on the job, his employer will at most give him a minute's silence.
According to her, they will probably give some money to his family too (which is his pension money anyway). But someone else will take his place almost immediately, and his absence will not be felt. In other words, "Oga, this job is not worth your life".
Don't get me wrong. I love and encourage hard work, but please make out a little time to rest and unwind. Don't allow your life outside the office to shrivel and die. Believe it or not, even Jesus was able to make out time to hang out with his friends and attend wedding parties.
Please, biko, ejoo, abeg, get off the pressure cooker. Don't live a 'fast food' life. It makes life seem like a boring monotonous cycle. There's more to life than living under pressure every day. Life is meant to be lived and not just to exist and work.
So, please take a little time off this week/end and enjoy some of the pleasures that God has offered us in life.
In conclusion, just find a way to create balance, wisdom demands it!
Your Turn:
What are you going to do this week to prove that you have gotten off the pressure cooker? Do you have a birthday you carried over because of work? What about taking a short vacation before the end of the year? Come on to the comment section and let's all talk.
Photo Credit: Dreamstime | Dmitriy Shironosov