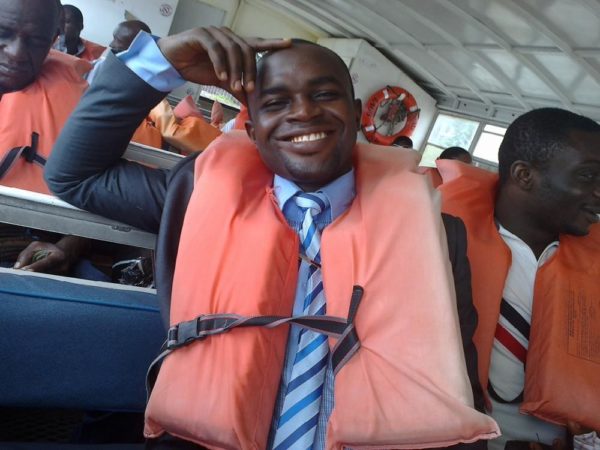 I used to be aqua phobic. Maybe not like oyibo people, but I used to run away from anything that will make me enter a body of water. That was why my first swimming experience was a big deal.
I vividly remember how scared I always got each time we crossed the Niger Bridge at Onitsha when I was much younger. I imagined all kinds of things, starting with the possibility of the bridge collapsing while we were on top of it.  Those thoughts gave me the chills all the time.
You can now understand how horrified I was of ever entering a boat and going across a river.
One day however, I decided to take the risk of having a boat ride and damn the consequences. It wasn't a very easy decision, but I refused to allow any fear hold me back from living what I call 'My Best Life'.
On the pre-determined day, I was on my way to Apapa to see some clients. But instead of taking the normal Mile 2 – Apapa bus as I normally do, I took a bus to Marina. On getting to Marina, I went for my first boat ride. It was an exhilarating experience and my excitement was impossible to hide.
Maybe you are like I was. Let's say in your own case, you don't have 'boat-phobia' or 'aqua-phobia' as the case may be. But you probably have 'business-start-up-phobia', finally-proposing-to-the-girl-you-love-phobia', or taking-an-additional-course-to-advance-your-career-phobia'.
I hope this post will convince you to face your fears, overcome them, and live your best life.
Seriously though, if you are living in Lagos or any other place with a large body of water, then you should consider ferrying as a medium of preferred transport to work from time to time.
If you are still undecided, then here are 10 points to help you decide: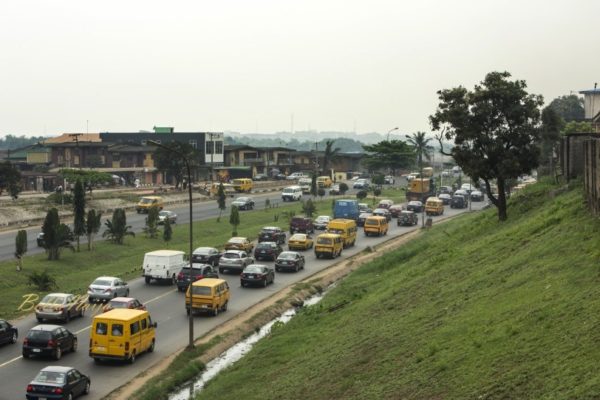 It helps you beat traffic 
Ghen Ghen! If you don't know the meaning of the word 'traffic', I can 'categorically' put it to you without any consultation from any 'oga at the top' that you have never been to Lagos, Abuja, or Porthacourt.
Traffic can simply be defined as that situation, "When you need to go from Apapa to Oshodi, which normally should not take more than 15 minutes, but it now takes you two solid hours with enough sweat and fumes from petrol carrying tankers".
Okay, enough of playing around. But if you live in a place like Bayelsa state, Rivers, or even our dear Lagos state, and you are constantly faced with traffic, then please consider taking ferry rides.
If you use a ferry, the cost is almost the same as that of buses and cars.
Note that I didn't say boat in this case o. Taking a boat ride is more expensive. Let's just say that ferry is to entering Danfo what Boat is to chartering a taxi.
You will arrive your destination faster than someone on the road.
I won't dwell much here. But if you put the first point into consideration it will make perfect sense. I mean, I have never seen traffic on a water body before. Or have you?
The spaces are not as crowded as the regular Danfo and Molue buses.
If you are like me, and you are averse to having people rub their sweaty bodies on you just because you are on transit, then use ferries. I mean, I love having social interactions, especially if it has to do with business networking. But this one is a different ball game.
I don't know who designed those Lagos buses where 5 people are made to sit on one seat. It's well with that person shaa.
Personally, I love having my own space. Unfortunately, I cannot afford to be taking taxi all the time. And I have not bought a car yet, neither has anyone agreed to 'sow car seed' into my life. Anyway, thank God for ferries. I get to have my space without paying much. Problem solved!
You still have the chance of buying your regular gbogbonise drugs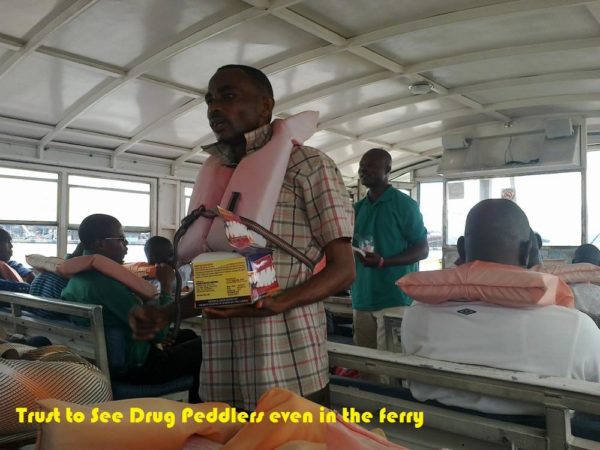 If you think you are going to escape buying gbogbonise and all those other drug peddlers, think again. Omoh, the hustle is tight, and everybody wan hammer. So don't be surprised when you see drug peddlers inside your ferry. Best option? Get an earpiece handy.
You will escape the fumes from Apapa trailers
I love Apapa. Apapa has a lot of wealthy clients, and I love having wealthy clients. But I hate going to Apapa. Apart from the traffic, the fumes from trailers and tankers is something else.
May Baba God bless me with a car soon. Amen!
Imagine staying on a spot for 10 minutes under the hot sun. and just when you are about to move, a very long trailer will make one hissing sound like that tssssssssssssssss, and release some dangerous fumes into your bus.
Chei, the experience is horrible.
To avoid all that, take the water route.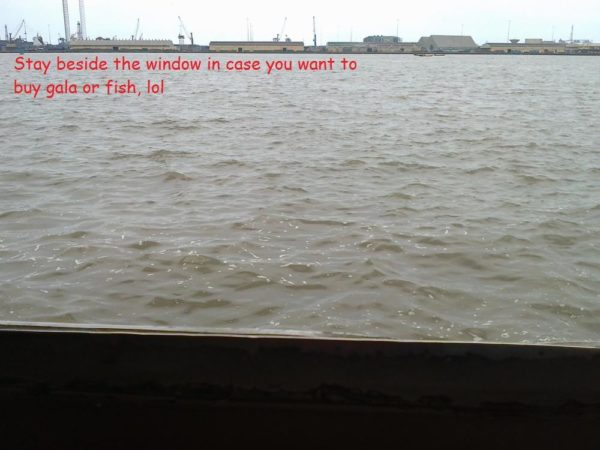 You get to enjoy the cool breeze from the water
Just thinking about this is already making me smile. Awww! Make sure you sit near the window for a better experience.
It offers a sight-seeing opportunity
I know you have seen all the tall buildings in Marina. But have you gotten the ocean view? It is beautiful.
You experience the miracle of having a polite and courteous driver/conductor
This point may not make sense to you if you have your own car. But if you don't have a car yet, then you know what it feels like to get insulted by a conductor at least once in a while.
The day I went for my first ferry ride, I was shocked at the way we were ushered in, and the way we were spoken to. I was like is this still Lagos, or have I entered another country?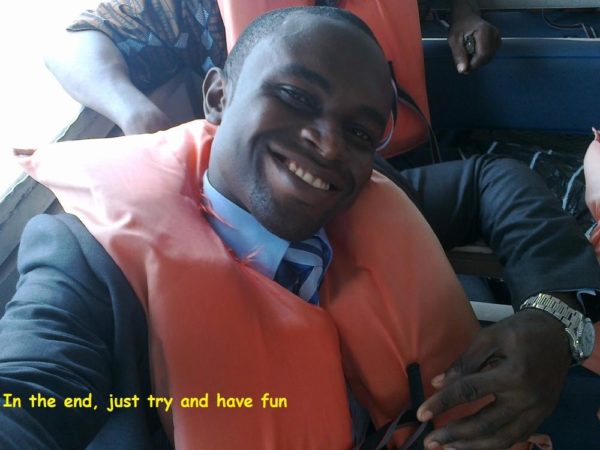 It is Fun
Just for the sake of adventure, try it. Remember that life is meant to be lived and not existed in. So, let loose, live life, and from time to time, have fun!
Your Turn
What phobia have you overcome recently? Which phobia is hindering you from living your best life? What can you do about it this month? Have you taken a boat ride before? What was your experience like? Do you work in Apapa? How do you cope with the fumes? Finally, for those living in big cities, how you dey manage the traffic?
NB: Boats in this context refer to boats, ships, ferries, canoes and all other means of transport that float on water.
Photo Credit: Foto.com.ng | Nsoedo Frank | Other images provided by the writer