Nollywood actress Ufuoma McDermott was one of the thousands of people who ran the 2016 Boston Marathon to support Boston's Dana-Farber Cancer Institute on April 18, 2016 in Boston, Massachusetts.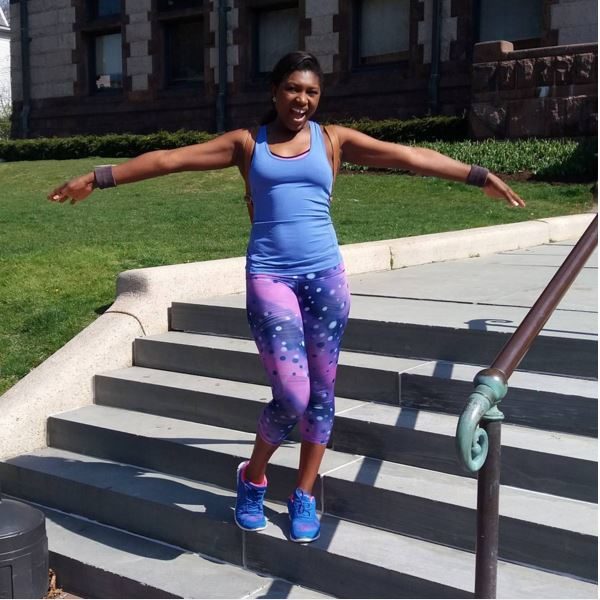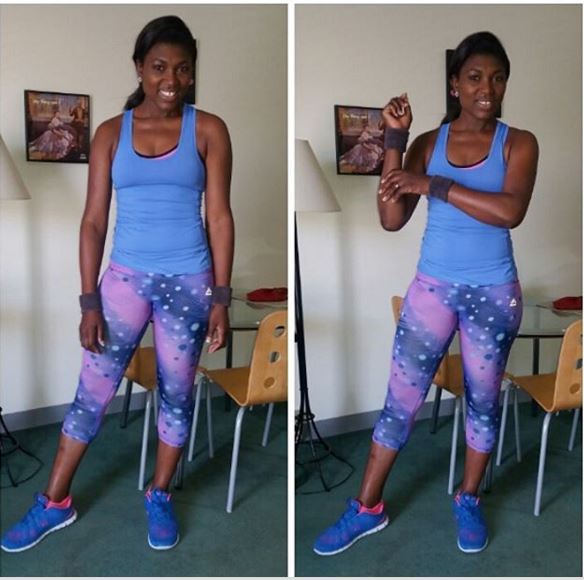 Ufuoma took her time during the race and stopped for breaks and photos with her friends who joined her for the marathon.
The three ladies were super excited when they spotted the Nigerian flag on their route.
Ethiopia won big at the race as Lemi Berhanu Hayle won the men's Boston Marathon, and Atsede Baysa won the women's race.
Significantly, one of the runners of this year is a survivor of the 2013 double bombings. Adrianne Haslet, a professional ballroom dancer, lost a leg in the bombing three years ago. She was one of 21 survivors competing in this year's race and she crossed the finish line after 10 hours of not giving up.