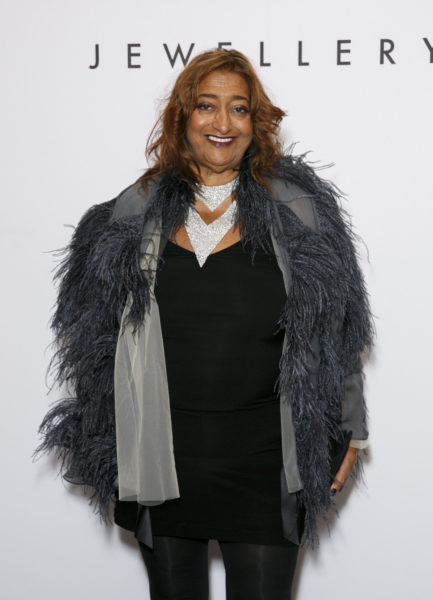 When I sighted him at in the Eko Atlantic City Sales Office Showroom, my heart skipped a couple of beats. The first fluttering of hope stirred in my soul. Dare I conceive the idea? Time would certainly tell, I thought to myself.
You see, 'him' happened to be Paolo Zilli of Zaha Hadid Architects – who was one of the keynote speakers at the May 2015 edition of the Lagos Architects Forum LAF. It was the flagship seminar of the Nigerian Institute of Architects Lagos State Chapter. The local architectural community was agog to have Zaha Hadid in our midst, albeit in the form of a representative. On my part, I hoped that perhaps some of the Zaha Hadid magic design 'twinkle-dust' would rub off on me!
During the course of the seminar, I had enquired about his views on the Chinese government's tough stance on the halting of what it had termed 'weird architecture'. Surely that classification of their major projects in China was a source of worry for Zaha Hadid Architects. This was apparently a non- issue as it had been casually brushed aside as mere propaganda and grandstanding by the Chinese authorities.
Fast forward to Thursday 31th March, 2016 when the local and international architectural design community was greeted with the shocking news of the untimely demise of famous Iraqi-born British architect, Zaha Hadid, from a sudden heart attack at the age of 65.
Now to the uninitiated, Zaha Hadid is to world of architecture what Steve Jobs is to the information technology world- a revolutionary. Aside from being one of the most brilliant contemporary architects with her avant-garde and award winning designs, she was a prolific interior and product designer lending her famous design skills to a seemingly endless array of jewellery, furniture, automobiles, household accessories, footwear. Some of her product designs were showcased as recently as April 2016 at this year's Milan Design Week and included a metal and crystal table centrepiece for famous crystal brand Swarovski for its debut home ware range.
With a colourful career that spanned over three decades, Zaha Hadid ran a London based architectural design firm of 400 staff. A few of her famous mega-projects include the London Aquatic Center, Straford for the 2012 London Olympics, Guangzhou Opera House in Guangzhou, China, Italian National Museum of 21st Century Arts in Rome simply referred to as the MAXXI. Others include the Galaxy Soho Complex in China and the 2022 FIFA World Cup Stadium in Qatar. One of my personal favourites, which in my estimation epitomizes the ingenuity of Zaha's romance with curves is a building characterised by soaring yet softly draped silhouettes, the Heydar Aliyev Cultural Centre, Baku, Azerbaijan, winner of the 2014 Design of the Year by London's Design Museum. This building was once naughtily described as being "pure and sexy as Marilyn Monroe's blown skirt"!
In recognition of her immense contributions to architecture, laurels and accolades from both within and outside the profession came pouring in for Zaha. She was a recipient of the 2004 Pritzker Prize, considered to be architecture's most prestigious award, the profession's equivalent to the Nobel Prize, being the first female recipient to date to be honoured in her own right. In 2013 Verve Clicquot honoured her as its Business Woman of the Year. In 2008 and 2010 respectively, Times and Forbes magazines listed her amongst their respective 100 Most Influential People lists. The Queen of England's seal of approval for Zaha Hadid's service to architecture came in 2012 when she was awarded a DBE (Dame Commander of the Order of the British Empire). Her last major award was the 2015 RIBA Royal Gold Medal for architecture, again being the first woman to be so honoured in the 167 year history of the award.
Her signature futuristic sinuous, undulating and organic forms which characterized most of her schemes in the later part of her career earned her the sobriquet, Queen of the Curve. Zaha once asked, "There are 360 degrees, so why stick to one?"
An extraordinary role model for women in the field of architecture, she has been described as brave, radical, strong-willed, and remarkable. Like the proverbial colossus, she bestrode and conquered the male-dominated architectural space, unapologetically breaking barriers. There is no contest that Dame Zaha Hadid DBE left deep indelible marks in the sands of time and has truly earned her bragging rights amongst architecture's giants.
So one can now fully begin to grasp where my excitement stemmed from and why my entire system went into overdrive when I sighted Paolo Zilli that Saturday in May during the Eko Atlantic project tour as part of LAF's programme activities. High hopes of a Zaha Hadid project at my 'backyard' took root that day. Such a project would have firmly confirmed Eko Atlantic City's status as the premier location to live, work and play! Alas, that desire seems poised to remain wishful thinking with her demise. But who knows?
Photo Credit: Getty Images