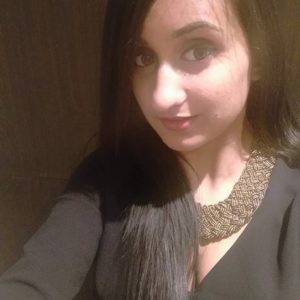 Most Nigerians either ardently Love or hate Lagos, but no visit to Nigeria is complete without experiencing this high-spirited and mind-boggling city. I often hear people talk just about the crime rate and violence in Lagos rather than looking beyond it to notice the wonderful beaches, fresh fruit markets under bridges, health carts by Mallams, aroma of freshly prepared puff-puff, most job opportunities and so much more. Lagos has everything to offer everybody. Above all the city prides itself in its locals, popularly known as 'Lagosian'. The never-ending hustle on the roads of Lagos gives this city its life and charm.
Not too long after I entered Lagos, did I get acquainted to their food habits and preferences.  Indian and Nigerian food are quite similar in many aspects: high on spices, too many curries and both stock up on rice. Basically a carbohydrate rich spread. After work, I would often find unique, local fruits and vegetables that were so enticing, I sure did try many. They were a delightful treat, as I would call them a bunch of health hanging off the tree. Being a nutritionist I couldn't stop myself from knowing these fruits more nutritionally, understanding their taste and adding them to my diet. So my top picks based on nutritional value and ease of incorporation into my diet are listed below.
1. Agbalumo/African cherry
This fruit also called as the African cherry is a power house of Vitamin C. Please don't go by its rough, wild outer cover, the flesh inside is deliciously packed with nutrients and a few seeds similar to the custard apple fruit. The leaves of this fruit are extremely beneficial to regulate glucose levels in diabetics. It's available all over Nigeria between November to March so make full use of it.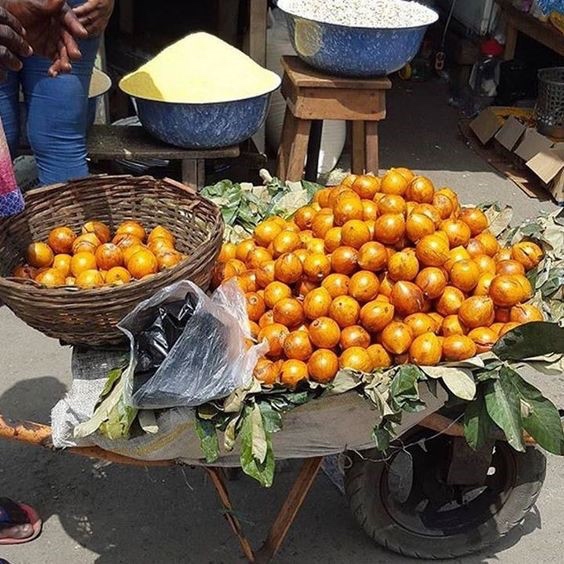 Nutritionally this fruit is high in fibre, vitamin C and vitamin A giving you loads of gut (stomach) health and immunity. Always remember to stock up on vitamins, they act like your natural shields against the most common flu and the most deadly tumours. With the rising pollution levels all over Lagos, I suggest you have at least one of these daily and after a month you will notice yourself being healthier and more active. This fruit is also a great source of potassium and calcium as well. These minerals play a vital role in muscle control, proper digestion and an active heart. So much in just one fruit!
Agbalumo Recipes:
Fruit Salad:
Add Oranges, mangoes, agbalumo, pineapple and watermelon to your salad bowl and feast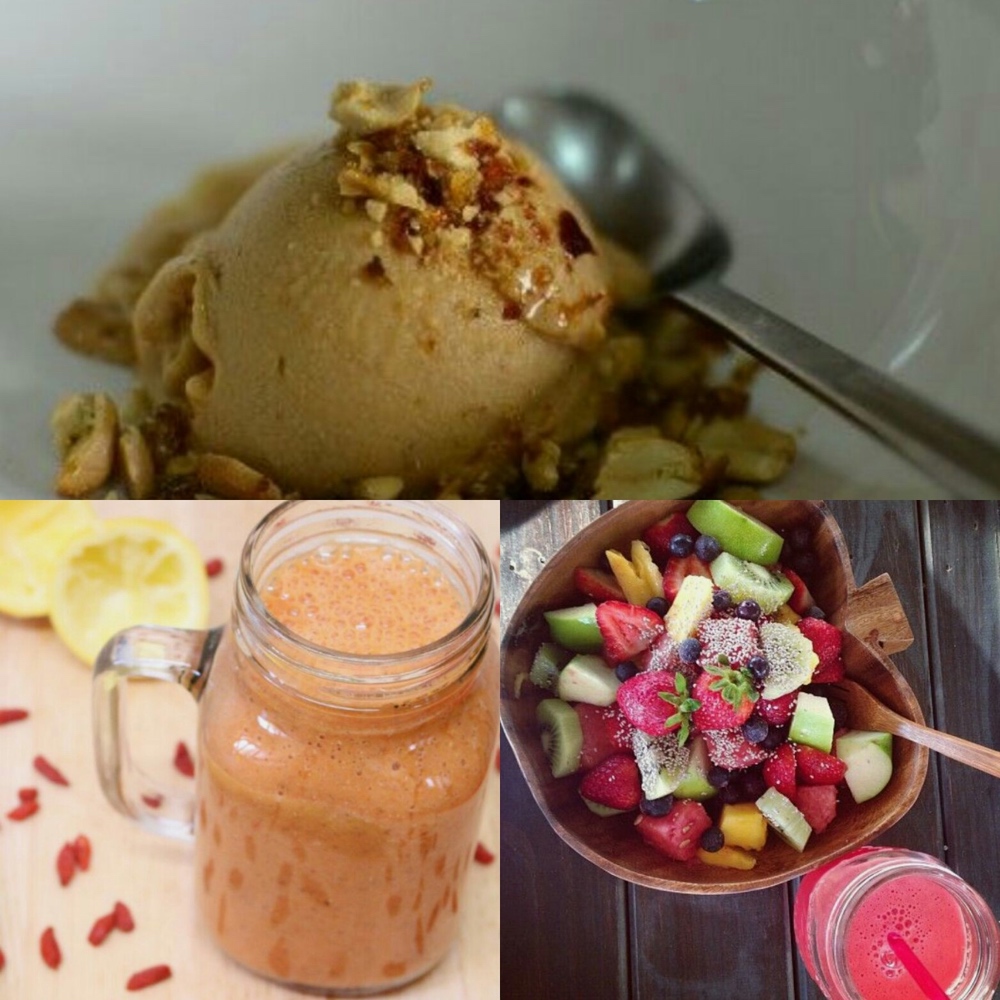 Breakfast Smoothie:
Blend milk, agbalumo, banana, pineapple and honey together for a nutrient rich smoothie to fuel your day.
Banana- Agbalumo sorbet:
Blend fresh pineapple juice with agbalumo. After they become smooth add sugar and 2 tsp lime juice, pour the mixture into a freezer safe container, freeze for around 1 hour and enjoy this healthy, lactose free dessert.
2. Ube Okopoko/Atili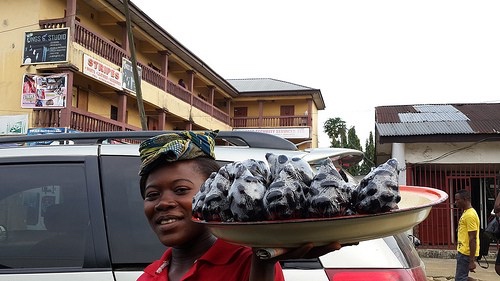 Atili is an oily fruit available during the rainy season. They are generally seen in clusters ranging from dark green to purple depending on the stage of ripening. The oil in this fruit is extracted and used for cooking purposes, plantain cooked in atili oil is a delicacy in many parts of Nigeria. The flavour in the fruit skin is immense and can be sprinkled over rice and meat when crushed for seasoning.
Atili is a storehouse of protein, one of the richest vegan sources giving you about 21 gm of protein in 100 grams fruit pulp. Proteins are also known as the building blocks of your body. They are necessary for a variety of reasons from building a healthy muscle profile, coordinating your body functions to giving you satiety after a meal, they are the king of all macronutrients. The pulp is oily, and therefore gives you loads of good omega 3 fats which are very important for your heart health and ideal cholesterol profile. Due to constant dealing with the various stresses in life, Nigerians often end up having a weak heart, so this fruit can be a solution along with many other diet modifications (feel free to contact me with more questions about your diet and health needs).
Ube Okopoko/Atili Recipes:
The oil in this fruit is extremely healthy with a high amount of lauric acid, so include this in your diet as much as possible.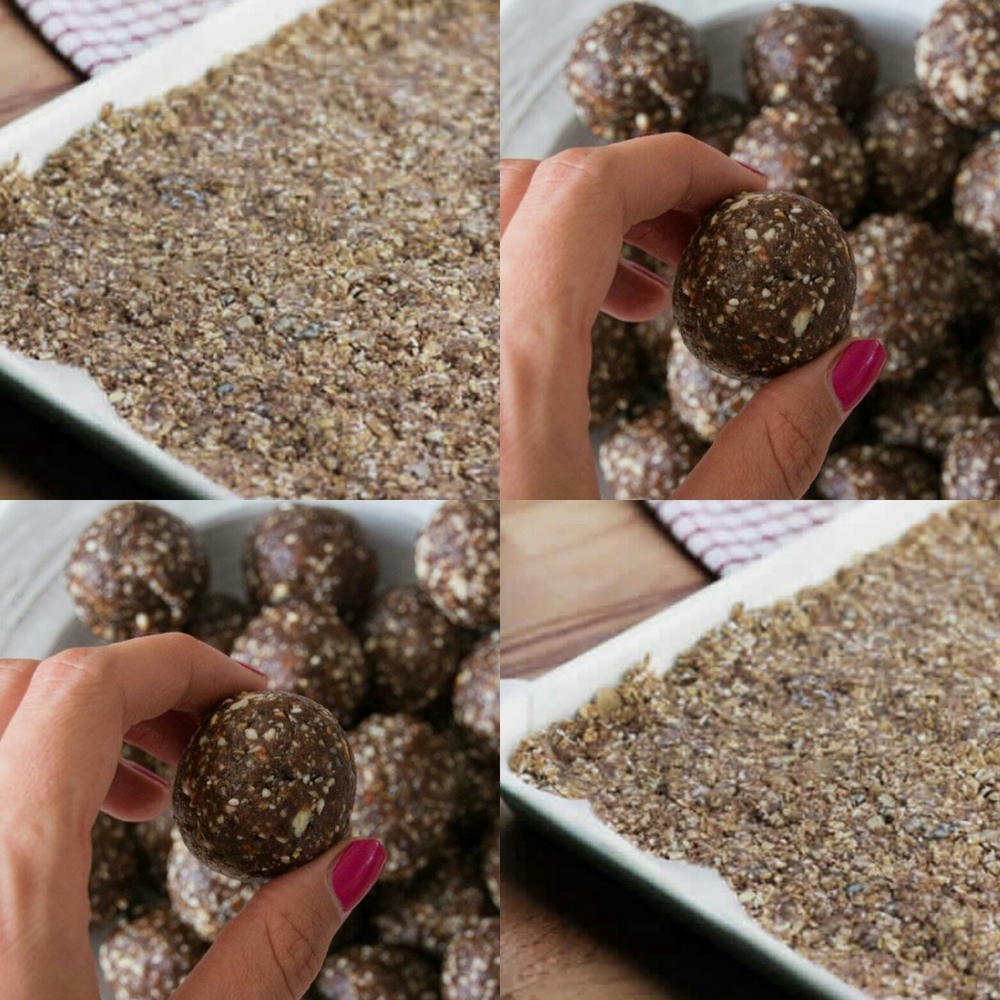 Atili-Flax Seed Powder:
Dry the fruit, powder it, add flax seeds powder and dry fruits (walnuts, almonds, dates) and sprinkle on your salads and meats- this not only gives your omega 3 but also descent amount of proteins and loads of flavour. I tried it on jollofrice and it tasted great!
Atili Balls:
I made these at home and tasted great and are a healthy alternative to all those fried potato and packaged chips. All you got to do is add the 2tsp Atili flax seeds powder, 2 tsp peanut butter, 3 crushed dates and some butter onto a pan, simmer for 5 minutes till the butter melts and the mixtures becomes mouldable, make the balls and store to have for your snacks with your hot cup of tea or any drink of your choice.
3. Monkey Kola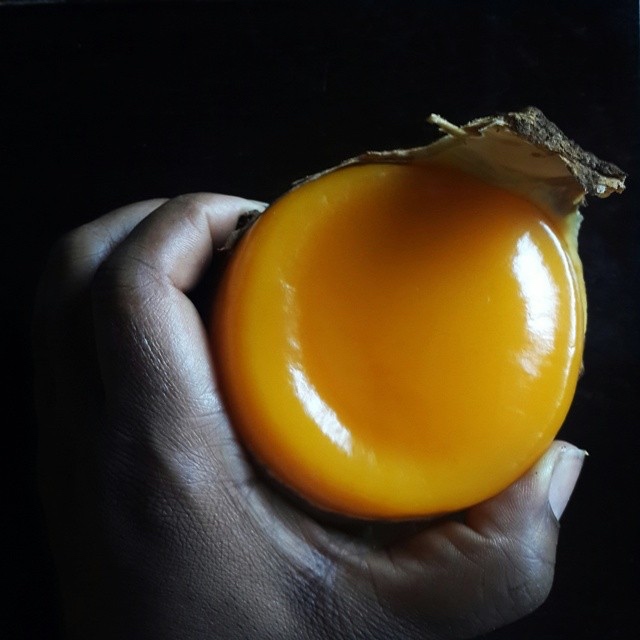 No, Monkey Kola is not monkey having cola. In fact this fruit is very close to becoming extinct and requires serious attention as it is a cost-effective cure to micro nutrient deficiencies. Lagos is blessed with such tasty, juicy and healthy fruits. This fruit comes in 3 varieties red, yellow and white out of which yellow is the most common. These are found most during the months of June to November. The mature pulp is crisp and sweet making it a favourite for some people. This fruit has moderate calories (65 calories/100 gm fruit pulp) making it ideal for a pre-workout meal. You can also have it post your workout with a few nuts to give you a combination of carbohydrates and proteins which are ideal to repair your muscle after strain/tear from your workouts. The high calcium content in this fruit should be made full use of. It is ideal for all age groups and helps in growth of bones, relief from blood clotting and cell signalling which are prime functions in the body and help keep you healthy. So stop your keke now, get down, buy it, wash it and eat it!!
Monkey Kola Recipes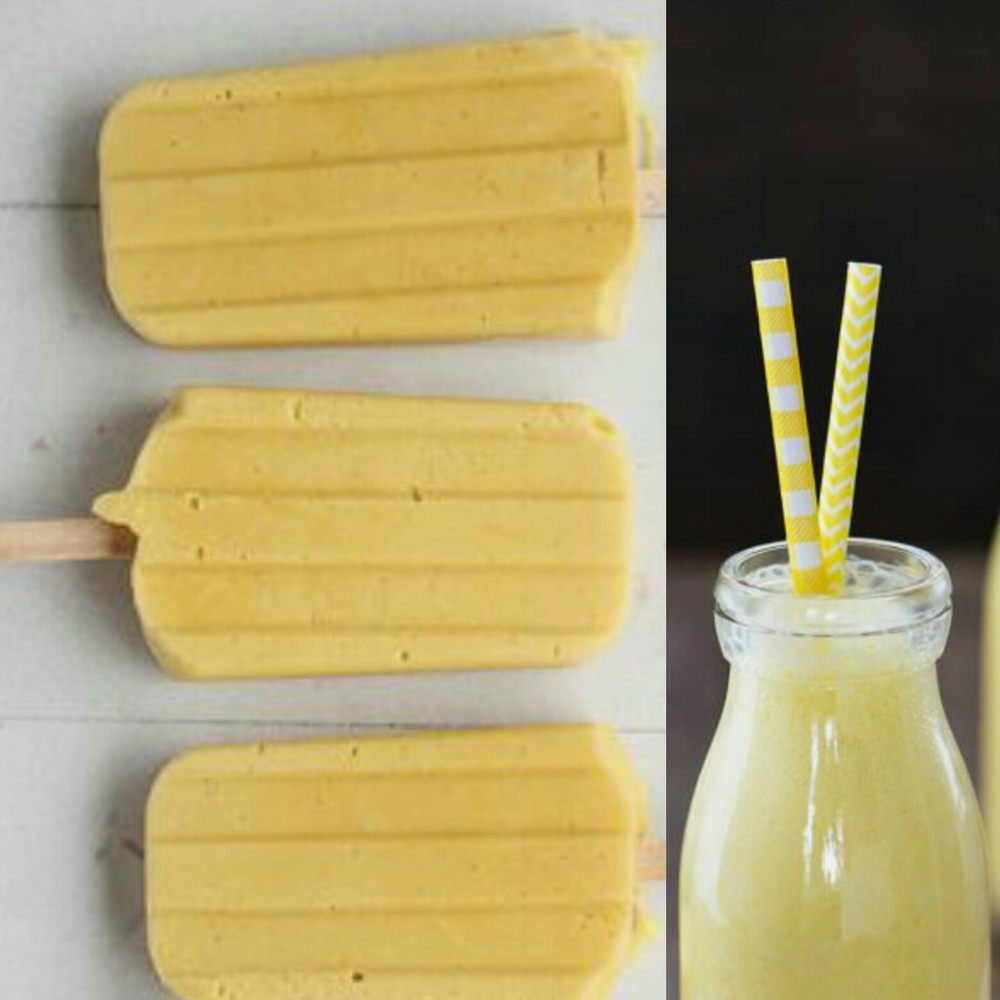 Smoothies and lots more:
The creamy texture of this fruit makes it ideal to add to your cocktails, mock tails, smoothies and shakes. I personally love this combination; monkey kola, banana, fresh milk, full egg, vanilla essence and honey. This gives you complete nutrition and makes a heavy and complete breakfast on the go.
Healthy Ice-Cream:
You can blend the pulp, add some strawberries, cinnamon powder and fresh yogurt to enjoy a healthy sweet treat in the form of vitamin rich yellow popsicles. Also, you can have it as it is, its tasty and vitamin rich.
So these were just some of the many indigenous fruits I had tried. Lagos is a storehouse of nutrition waiting to be re-discovered so lets embark on this journey together. Follow me for more updates on my blog https://budgetnutrition.wordpress.com/ or email me for diet enquiries at [email protected]. Try giving these fruits a new life by incorporating them in your diet in the most natural and innovative ways possible. Local fruits to the rescue!!
Sources & Photo Credits: BudgetNutrition, Naij.com, KitchenButterfly.com, Pharmanewsonline.com, ijsk.org, pjbs.org,