Lagos is hot all year round. With the soaring temperatures and day long humidity, your body tends to lose a lot of water making you feel dehydrated and weak. So, what now? Are you reaching into your pockets to buy cartons of sugar-loaded sodas and fizzy health destroyers? Just to let you know each can of your oh-so healthy Diet Coke has a combination of artificial sweeteners which triggers insulin release into your body, making it enter a weight gain mode.
Now for those who buy bottled fruit juices (even with those enticing promotion quotes "made with 99% fresh fruits"), let's just re-establish that no fruits are healthy if they are pureed, processed, bottled and stored for weeks.
Let this heat not roast your brain or cause you to stuff yourself with unhealthy substances. Opt for loads of healthy, fresh liquids like lemon water with rock salt, coconut water, loads of colourful fruits and fresh SMOOTHIES!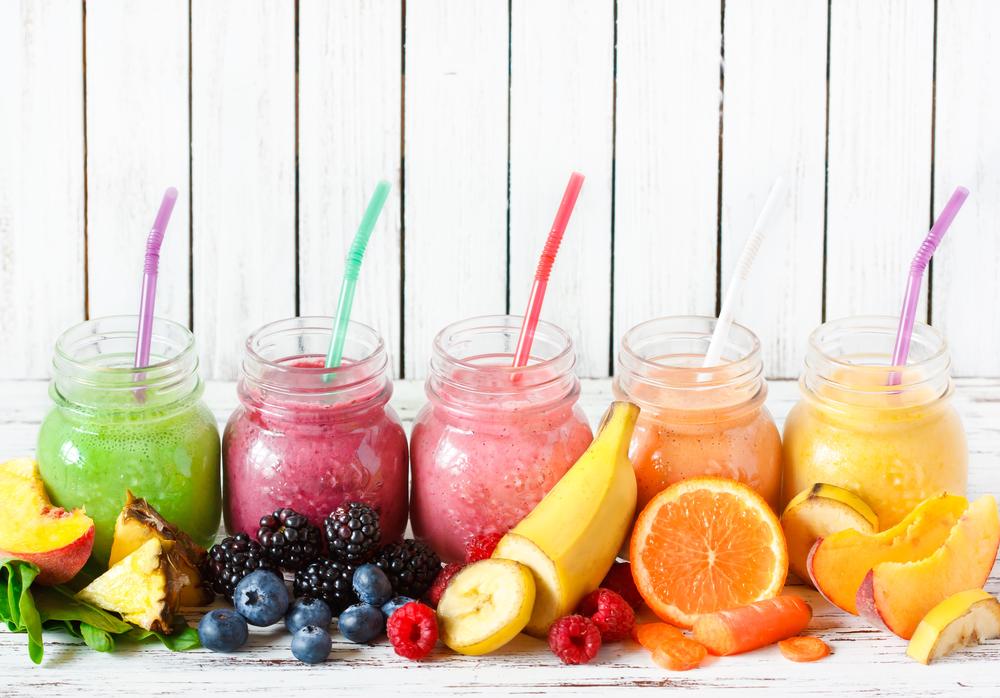 To help you survive the heat, we have compiled a list of smoothies, to save you cost and time while you stay healthy. So try them now, each one for each day of your week!
MONDAY
Let your motivational Monday smoothie give you a healthy start to the LONG week ahead! This is especially for all you coffee lovers, who can't get to their desk without their fingers wrapped around a warm coffee mug! I've come up with a recipe inspired by this Coffee smoothie here.
Mocha-Breakfast Smoothie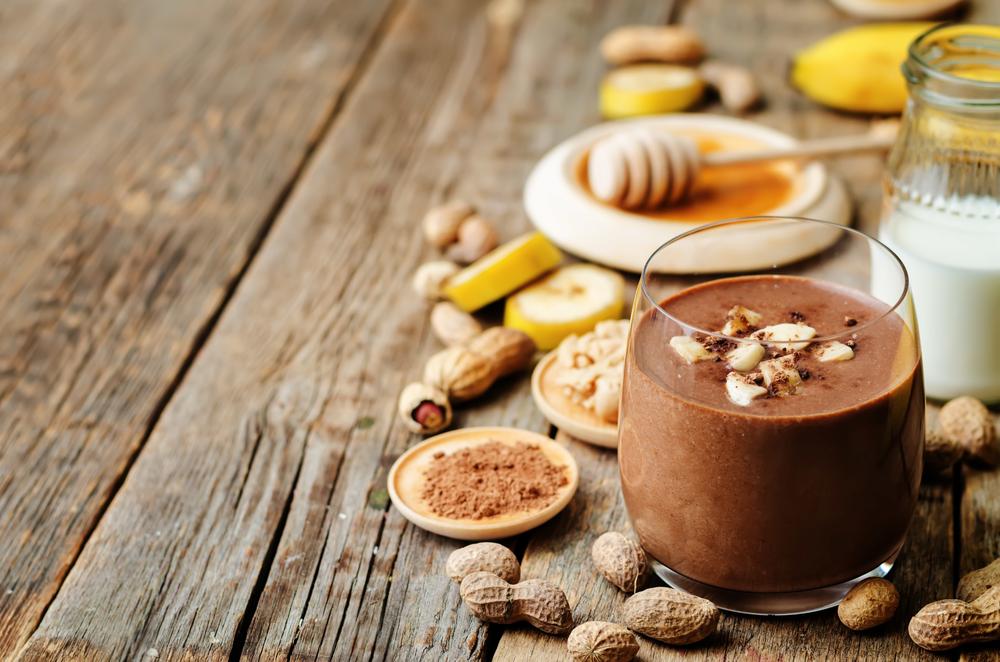 Ingredients
1 cup strong brewed coffee
1 banana
1/4-cup rolled oats
1 tablespoon cocoa powder
1 tablespoon flaxseed meal
1/8 teaspoon ground cinnamon
1 cup milk
1 teaspoon honey
Pour coffee into an ice cube tray and freeze overnight.
Combine all the ingredients in a blender, including the coffee ice cubes and blend until smooth, Serve chilled.
Health-O-Meter
So this smoothie gets me up and going. Yes, coffee does lead to dehydration but the small quantity used, with loads of cocoa powder, oats and banana loads you up with vitamins, slow carbohydrates, fibre and omega 3 fats from flax seeds. You can use chopped dates instead of honey to give you iron, potassium and magnesium. No kidding you will forget your cup of mocha after this one!
TUESDAY
Yes, just the second day of week still, loads to work on, awaiting deadlines to deal with, all the stress! Make yourself this refreshing fat-free Citrus smoothie for an energy boost, inspired by this Citrus Vanilla smoothie here.
Refreshing Citrus Smoothie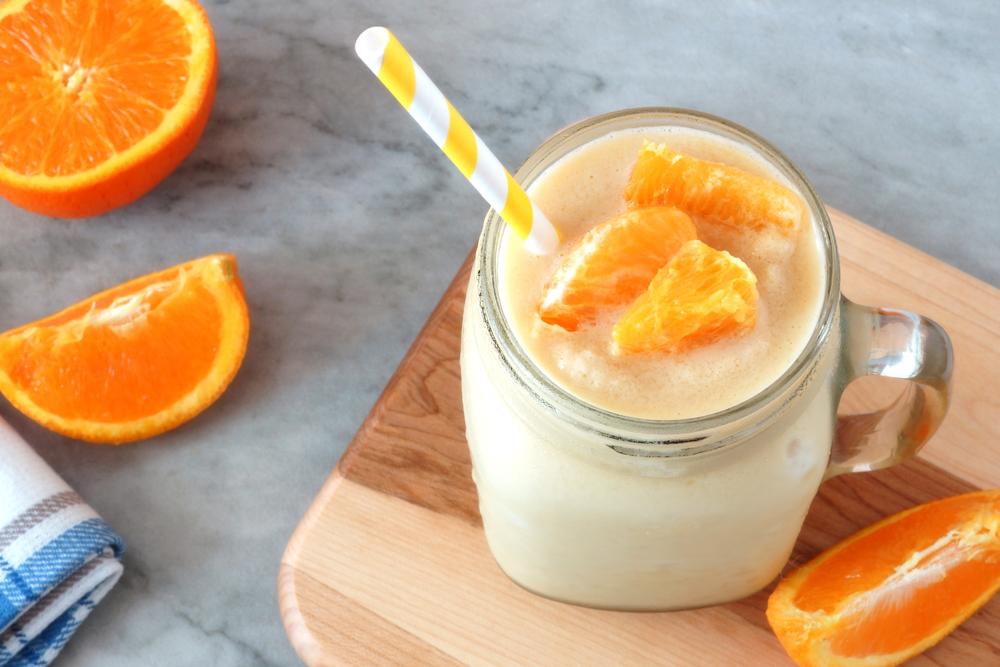 Ingredients
Yoghurt- 200 grams or 1 cup
Orange- 1 medium sized
Lemon juice- 2 tablespoons
Hemp seeds- 1 tablespoon
Ice cubes- 5-6 pieces
Place all the ingredients in blender and mix for a minute. Serve chilled.
Health-O-Meter
It's as refreshing as it looks. Orange and lemon juice are so easy to get, these are excellent sources of vitamin C and packed with antioxidants that keep your boosts your immunity, improves your blood flow, maintains a healthy heart, lowers bad cholesterol and gives you clear, glowing skin.
WEDNESDAY
Dealing with the mid-week crisis? Sip on this smoothie. Its cooling effect prepares your body to deal with the heat.
Fresh Apple Smoothie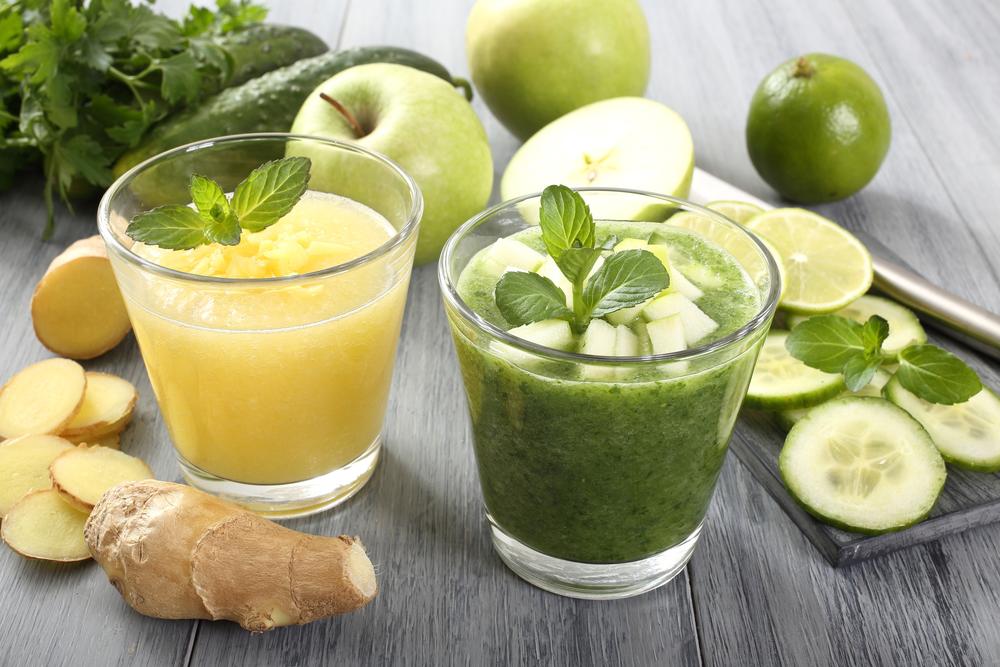 Ingredient
Apple
Monkey Cola- 2 pieces
Milk- 150 ml
Yoghurt- 50 grams
Cardamom/Ginger- 1 piece
Honey- 1 teaspoon
Remove the white skin of ice apple and chop them into small pieces. Blend all the ingredients together until smooth. Add some ice cubes and serve chilled.
Health-O-Meter
Monkey Cola is a refreshing fruit that cures all the dehydration, stomach burns, ulcers and acidity which are commonly associated with heat. This micro-nutrient rich fruit should be added to your diet with this smoothie or in your fruit salad to keep your water/electrolyte balance under control.
THURSDAY
So close to Friday yet so far away! All you need is a little bit of patience and loads of honey and cinnamon to get yourself through till the last day. Try this fresh Pumpkin Cinnamon delight inspired by this recipe here.
Pumpkin Smoothie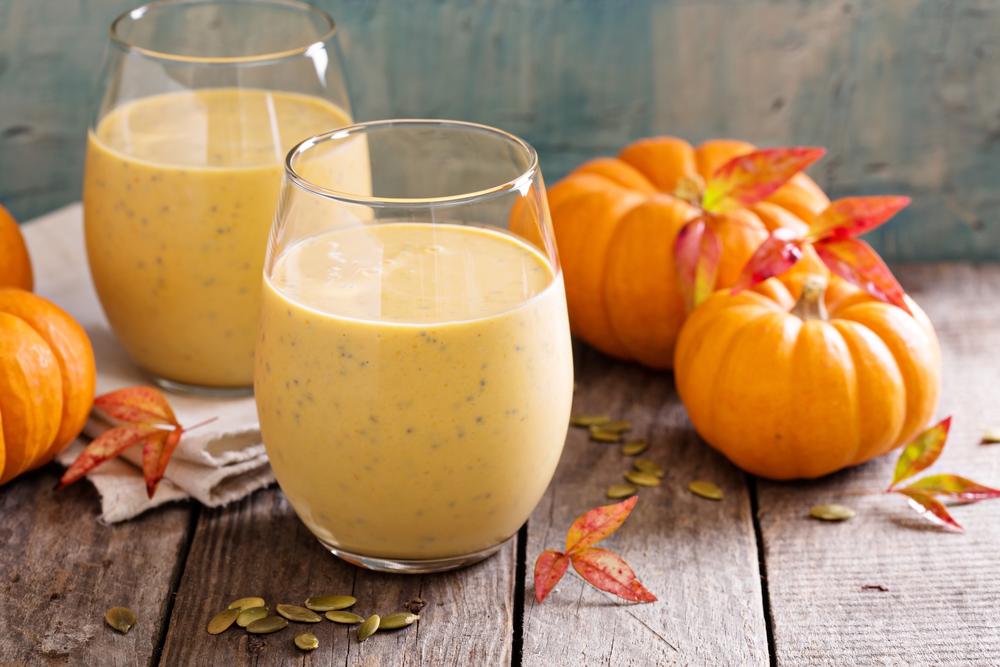 Ingredients
Pumpkin puree- 1/2 cup
Milk- 150 ml
Yoghurt- 50 grams
Powdered cinnamon- 1/4 teaspoon
Honey- 1 teaspoon
Blend all the ingredients for a minute and serve chilled.
Health-O-Meter
Pumpkin smoothie tastes very different, not bitter, not sour – very different! Pumpkin is an excellent source of vitamin A and other minerals such as phosphorus, potassium and magnesium. It is a complete health package that helps you sleep better, improves vision, lowers high blood pressure and protects your heart too. If you want to make it healthier, add a spoonful of Chia Seeds and some chunky Mango flesh to add on to the fibre and vitamins.
FRIDAY
Wohoo, finally Friday. To get your crazy weekend started, go for this cleansing smoothie an absolute stunning combination of color, health and taste – inspired by this smoothie recipe here.
Tropical Green Smoothie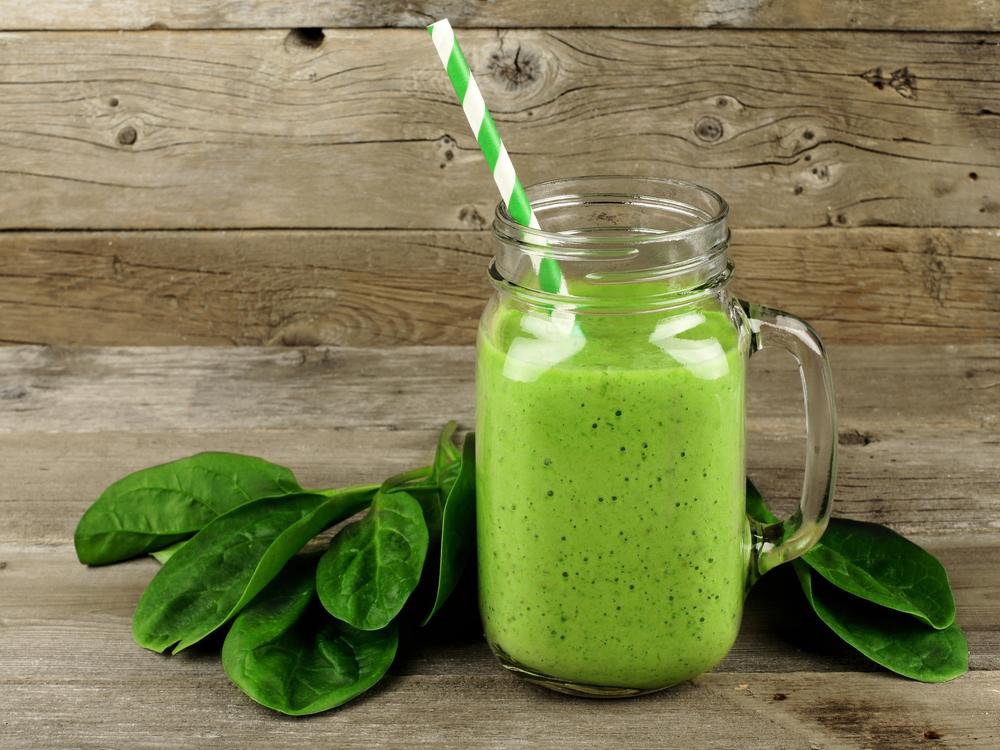 Ingredients
1 glass fresh coconut water
1 cup spinach
½ ripe mango
½ cup grapes
1 chopped Medjool date
2 teaspoon hemp seeds
Put all the above ingredients in a blender, blend till 20 seconds, leave it chunky, transfer to your jar and enjoy
Health-O-Meter
This drink will keep you hydrated, so make one now at home add your favourite greens and fruits with loads of sunflower/pumpkin/hemp/flax seeds for the additional fats.
In my opinion, a green smoothie should be had at the start of the week for two reasons these offer pure nutrition abundance of vitamin A, C iron and protein specially. In general, these smoothies particularly boost your energy levels and give you higher mental clarity and focus, clear skin and better digestion.
So these are my version of summer smoothies, like they say "Every season has its smoothies". You can write to us about your favourites. Remember to protect yourself from the sun, stay hydrated and stay healthy.
Loads of healthy, local love for my lovely Lagosians!
Credits: Dreamstime, All Recipes,