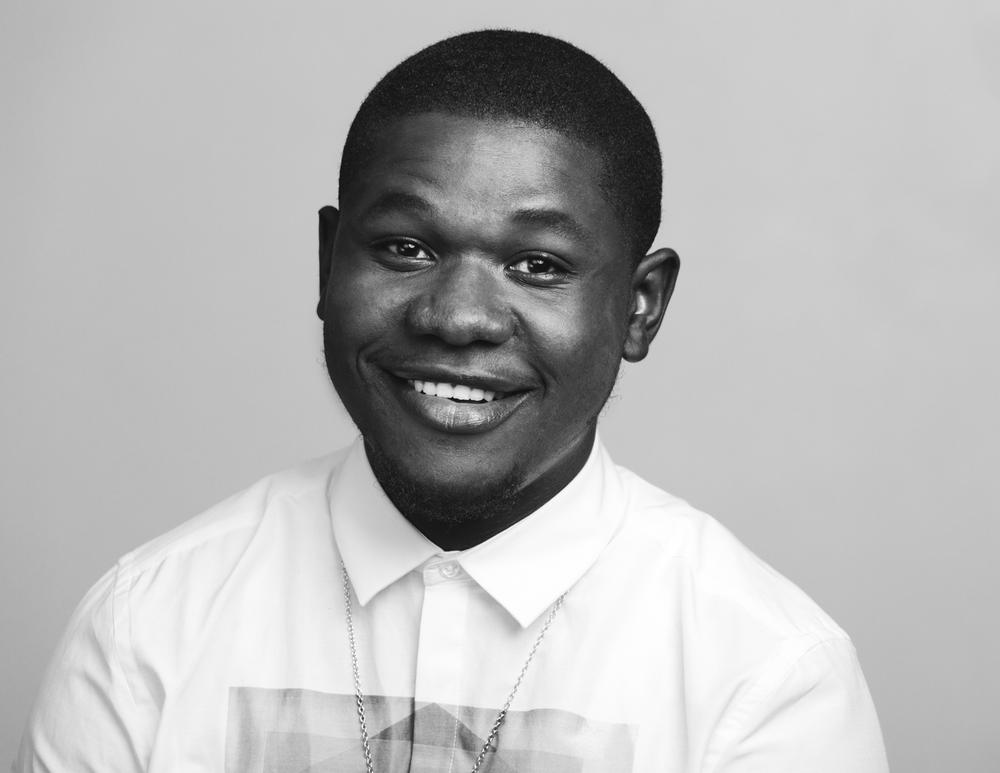 Hi guys,
My name is Richard Akuson. My friends call me Richie and the more notorious ones – RiRi (even though I literally have nothing on Rihanna except that I'm such a mega fan). I am a fashion writer, stylist and publicist. This is my little space on this vast world called the internet and I plan on making the very best use of it. Join me every week as I share my thoughts on the burgeoning Nigerian fashion industry, my journey through self-discovery and pursuit of happiness. I dream a lot, lets share those dreams together – after all, "The future belongs to those who believe in the beauty of their dreams" – Eleanor Roosevelt.
                                                                                                                                                                                                                                                                                                                                                                          Week 5
Let's talk about the role of fashion and good style in building a rock solid celebrity image and brand.
Every day I sit back and look at how the role of fashion in building careers is habitually underplayed in Nigeria. For someone who is very passionate about Nigerian fashion, I believe in the potential it has to propel the careers of industry upstarts while also building a long lasting brand image that can stand the test of time. I've been around for six years as a stylist, writer and publicist—I have seen careers that were contingent on good style and those that bad style undermined or continues to undermine—such as Eva and Seyi Shay, both absolutely gorgeous and talented ladies with a rather hazy sense of style. It has become important to look at a few instances that good style has elevated careers and built a sky scrapper image that till date the world is still hung over on.
Lupita Nyong'o
My first on-screen encounter with Lupita Nyong'o was back in 2012. I was changing channels on DSTV looking for something interesting when I stumbled on Shuga, a series she starred in when she was much unknown. Her midnight complexion captivated me and for a second I stopped changing the channels and watched her performance a little longer; her father was going after some girl, her friend, and I think she was not in support of it. I don't remember the details now, but I thought she was okay. I would have never assumed that a Shuga actress could someday be an Academy award-winning one.
Fast forward to 2013, I was catching up on 12 Years A Slave when I saw that same stunning black woman I remember seeing on Shuga. I don't remember her performance in 12 Years A Slave as outstanding, I thought she only gave a fair portrayal of her character in the movie. I didn't imagine that such a cameo role and fair performance could ever make for an Oscar award winning performance, it didn't cross my mind.
Later that year, the pre-award press tours started and every fashion blog/publication I turned to were buzzing about a Kenyan black beauty that became a contender for the Oscars. She made every best dressed list (from Vogue, Elle, Fashionista to E!'s Fashion Police, etc) and moved from a Hollywood starlet (by the virtue of that film) to a bonafide movie star. This feat is something that took the likes of Taraji P. Henson decades of acting and Empire to accomplish.
Mainstream press lauded everything about her. From her choice of lipstick to her manicure, colour of her pumps, dress choices; her press appearances made headlines across the world, her stylist and makeup artist too gained global fame. The rest of the global fashion industry took notice and every designer both new and old that existed for centuries queued to dress her up. The world had just found a new darling, and she was fashionable to the bones. She was the most talked about Hollywood actress and within no time jumped from the status of an entrant to a superstar. And the months following that, she repeatedly made every best dressed list, won all the major awards and clinched the coveted Oscars for her "fair performance" in a category that had stronger contenders such as Jennifer Lawrence. Lupita enchanted the entire world with her fashion, I cannot forget her Golden Globe and Oscar dresses, forever etched in my mind. She became an Oscar award winning household name in the process.
Genevieve Nnaji
It is not a secret I am a huge fan of Genevieve Nnaji. However, what most people I know fail to understand is that it has never been about her person, but the brand image and perception she's carefully built over the years which has made her image the desire of every girl (and dare I say boy).
I was invited to Genevieve's Road To Yesterday private screening in Abuja alongside a few other media executives and guests. I was keen to see her for the first time so I went. Just like the few others that made the guest list, we all were looking forward to seeing the actress much more than the movie. But when I set my eyes on her all I could do was just smile. I kept smiling even after locking a 5 second eye contact with her. While everyone went to ask for a picture, all I did was stand where I was because I couldn't understand how a human could ever evoke so much love from others without any prior interaction. All I concluded was that her carriage was incomparable, you'll feel little beside her despite her petite frame. It was as though she counted her smiles, her eye contact was controlled and commanding. Her dress? A topic for another day (she wore a doll-like asymmetrical high-low whimsical dress with a gypsy corset by Huddayya Couture).
Genevieve is one of the few Nigerians that have floated on the good graces of good style and proper grooming to ascend the entertainment throne. That day at the cinema in Abuja, I saw in her a relentlessness and fire that assured me she wasn't planning on slowing down yet with the way she confidently moved about and looked straight into the flashing light of the cameras.
Rita Dominic
Much like Genevieve, Rita Dominic partly built a rock solid career on her unparalleled sense of style. Understanding what flatters her frame best and her discerning taste for good pumps are some of her strongholds. Every look is a hit and every red carpet appearance is a delight to her fans and non fans. Mind you, the thing about good style is that it is never subjective like acting or singing. It is either good or it's not, and when it is good, everyone agrees and Rita has created a league of her own – and there, she's reigns above all.
And then there's Eku Edewor, Mocheddah, Nobel Igwe and Bonang Matheba…
Eku Edewor wouldn't be the television star or Nigeria's 'It' girl today without her unmistakable style and penchant for wearing straight off the runway looks that might be too daring for many Nigerians. Because of this, she's earned a place far above her peers. Then there's Noble Igwe who came into our collective consciousness as a trend setter. He made traditional menswear clothing desirable and his reward? A slew of brand endorsements and a national influencer status.
Mo'cheddah too was just a singer some years back, but now, she can add fashionista and trend setter to that. She's revamped her style and has built a solid fanbase of social media loyalists who are looking to be inspired by the star daily. And far away in South Africa, Bonang Matheba is a demigoddess all thanks to her matchless sense of style. Bonang has become the ultimate South African golden girl. Designers from across the continent roll over to dress the style sensation.
I could go on and on, the list is endless.
You don't need a wardrobe full of Iris Van Herpen, Ulyana Sergeenko or Schiaparelli to create a style unique to yourself when there are hundreds of Nigerian designers looking to dress local talents. All you need is an acknowledgment that good style is important to your brand. With that done, if you feel you still need a stylist then be sure to get the right people around you to get the job done right. They'll need to have a proper understanding of your personal style and possess a mental directory of local designer brands that best flatter your body type and most align with your brand image. This is the formula that makes great style that stands the test of time.