History was made in Lagos Nigeria when attendees from different nations of the world gathered at the Oriental hotel in Victoria Island as Footprint to Africa launched two new subsidiaries: The Marketsquare Africa and Africa in 10Minutes.
In her opening remarks, Milly W. Maina, Head of Operations at Footprint to Africa Kenya, stated that the main objective of the company is to promote intra-African trade and foreign investment in the continent through Footprint to Africa news and its investor services which has given birth to its new subsidiaries: The Marketsquare Africa and Africa in 10 Minutes.
Speaking on The Marketsquare Africa, Chiamaka J. Uwadoka summed up The Marketsquare Africa as a platform where businesses originate.
"The Marketsquare Africa is not a trading platform, rather, it is designed to help Small and Medium Enterprises (SMEs) in Africa form joint ventures, partnerships and create synergies for expansion towards building a stronger economy. It is also designed to reduce the need and dependency on loans as finance remains a growth-constraint in Africa especially for the Small and Medium Enterprises. The platform would help foreign investors and entrepreneurs who would like to penetrate the African market find the right agents or distributors by posting their businesses on the platform. This service also serves as a great tool for start-ups and networking," she said.
Speaking on Africa in 10 minutes, Lillian Ojukwu said that it is an online television channel that features a recap of business and financial news around Africa as reported by Footprint to Africa. Under 10 minutes, she said, global business men and women on the go will watch business and financial news as it unfolds in Africa.
On his part, Dr. Okechukwu Enelamah, Nigeria's Minister of Industry, Trade and Investment stated that SMEs need full capacity to reach out and Footprint to Africa has carved a niche through its business and financial news platform for them. According to the Minister, SMEs provide over 50 per cent of GDP in Africa, yet people have a theoretical view on SMEs.
"We need to create the enabling environment for them to network and Footprint to Africa is poised to play its own role in that direction. I sense that Footprint to Africa is going somewhere and someday people will say that a young man saw a gap in the business space and decided to fill it," the Minister enthused.
Barrister Osita Oparaugo, the Managing Director of Footprint to Africa in his keynote address said whereas Footprint to Africa news platform continues to break new grounds in promoting investment opportunities in Africa with Africa in 10minutes serving those on the go, The Marketsquare Africa platform will rule the world. He said about 75% of the SMEs in Africa are family owned and that it is difficult for them to access loans. He urged them to come to The Marketsquare Africa and form joint ventures and partnerships and grow their businesses.
See Photos from the event below: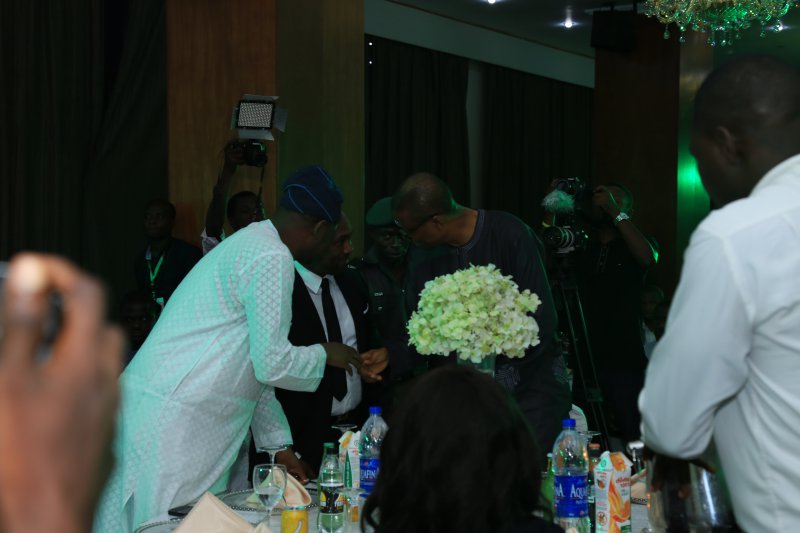 —————————————————————————————————————————
Sponsored Content