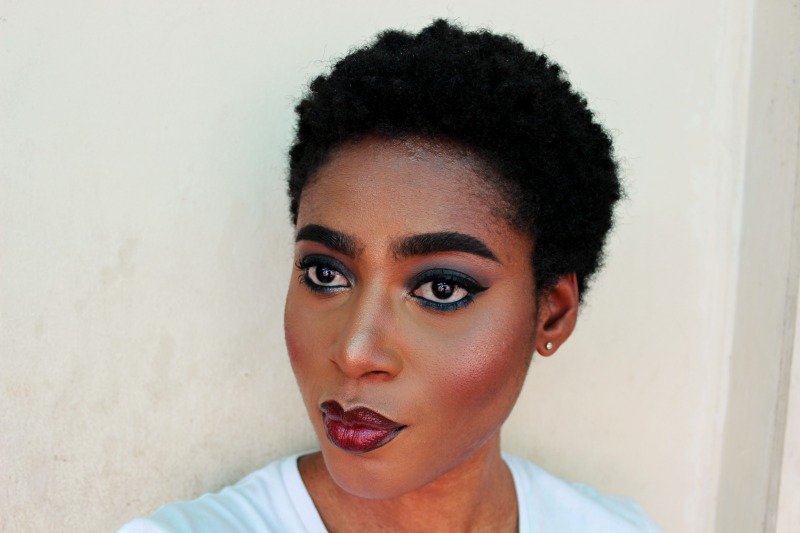 Technically defined as a very short hairstyle, about an inch or two above the scalp, the Teeny Weeny Afro (TWA) in my words is just a micro mini afro. It's literally the most popular natural hair term in the world #nokiddin.
I've been down the Natural Hair road and back and while it is generally believed that the TWA stage is the easiest in the whole Natural hair journey, I beg to differ. If you are anything like me, prepare to be bored to death. Why? Because there are only a couple of styles you can do with it making it the most difficult stage as you look at it each morning wavering between "why on earth did I decide to do a big chop to go natural?" & "maybe I should just go and cut my hair again?"
These styles are
Afro
Finger Coils
Side Part
Accessorise
Brush Coils
Wash n Go
Though they seem like a lot, believe me when I say this is nothing. Add to that, if your hair is anything like mine then some of these will be the stuff of dreams and others will need an army to finish up if you plan on getting any sleep.
While I'm not complaining I know some of you are and wondering what the heck you can do to make this stage pass with some pizzazz. I'm here to help by showing you the easiest and fastest way I know to spice up any TWA.
Be ready to step out of the house with this quick 2 minute way to accessorise a TWA. What you'll need? Hair clips & Pins. Contrast is key when selecting hair accessories so they stand out and give your head of hair that oomph you desire.
Here's a video showing how to use them
Do you have a TWA? How do you tame it and make it pretty? I'd also love to hear the fast and easy ways you've discovered while waiting for the TWA stage to pass.
Image & Video Credit: Barbara & 1923