The '70s are definitely back in full swing as almost every fashion item/accessory has some fringe detail or the other to it and I think I'm loving it!
You can find a fringe embellishment on almost anything from clothes, shoes and even jewellery. I particularly love how Jimmy Choo incorporated the fringe in these gorgeous shoes.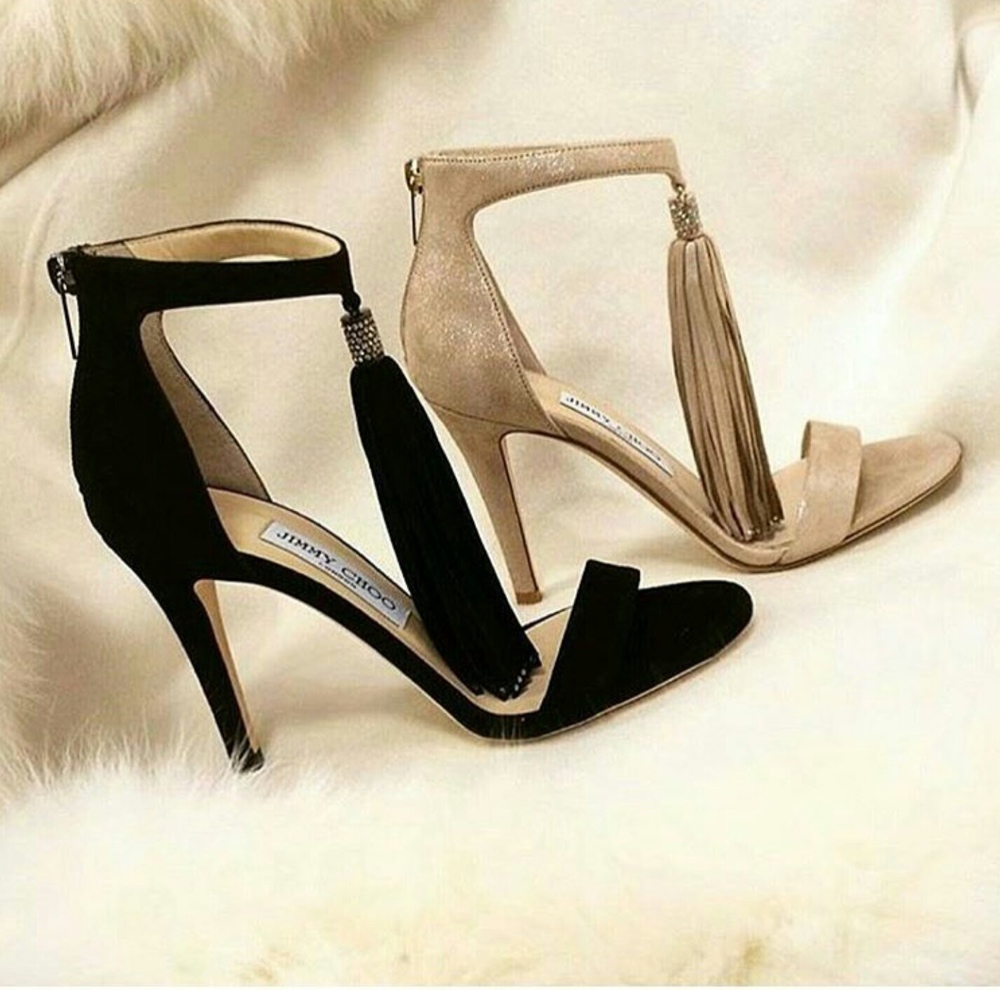 Here's a big WARNING though, you need to rock the fringe trend with a lot of caution as it can so easily look tacky when taken too far.
The ultimate rule with wearing a fringe piece is to complement it with minimalist colors or accessories. I say "a fringe piece" because it is advised you stick to wearing one fringe piece per look to avoid sending any "atilogwu dancer" vibes.
Sharon Ojong rocked a black fringe dress from Ghanaian designer, Lumiere Couture but her look had a classy finish to it because she kept her accessories and makeup minimal. Although her hair is blonde, it panned out nicely since the hair color glides on smoothly with her skin color.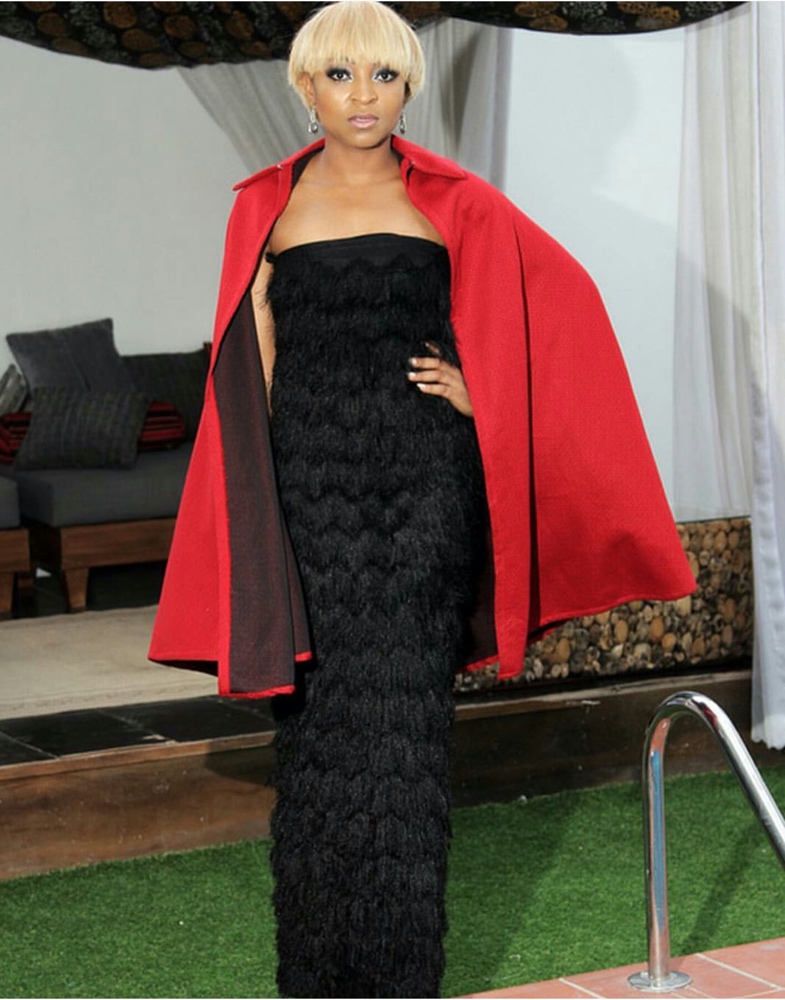 Zainab Balogun rocks a fringe statement necklace from Bland 2 Glam alongside a nice culotte suit from Nigerian Designer, Mae Otti. Her fringe necklace definitely complemented her suit perfectly but notice the fringe necklace does not have any earrings or even hair to compete with hence allowing her fringe accessory shine through easily. She looks scrumptious, I must say!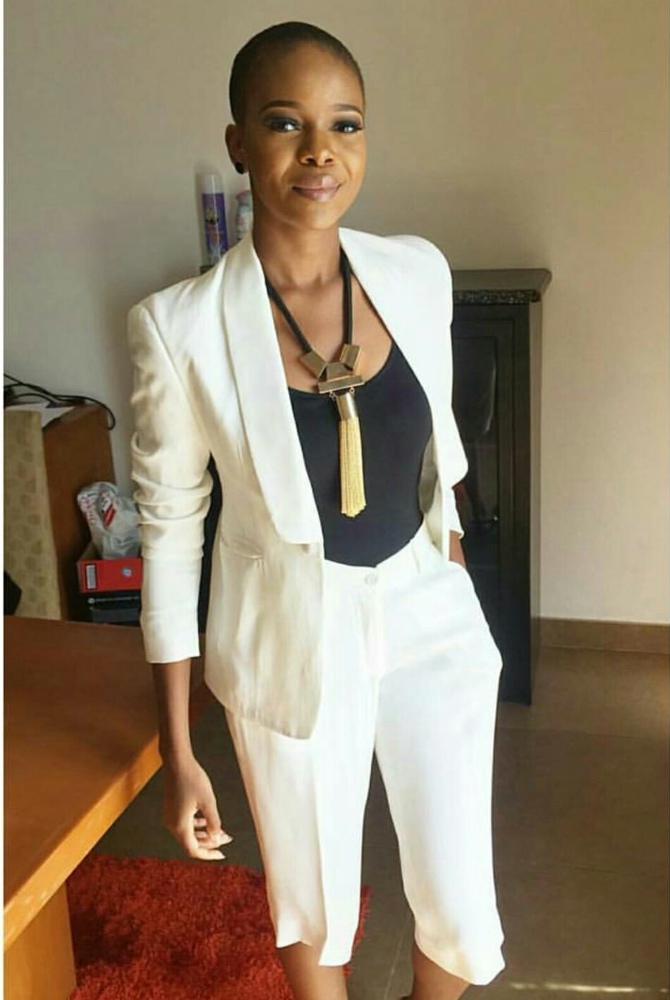 If you're a minimalist like me, then you'd agree that jewellery might be the easiest way to rock the fringe trend. I particularly love fringe earrings because of the character and texture they give to my look.
I'm a sucker for chokers, so this fringe choker definitely has my heart any day or time!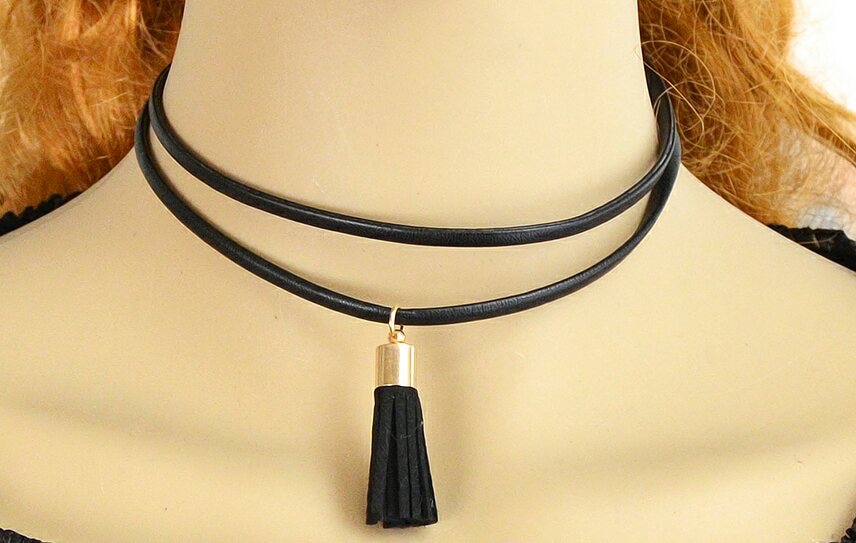 I love the retro vibe to the fringe trend and I think it will be around for quite a while. I'd love to know if you'd be rocking this trend!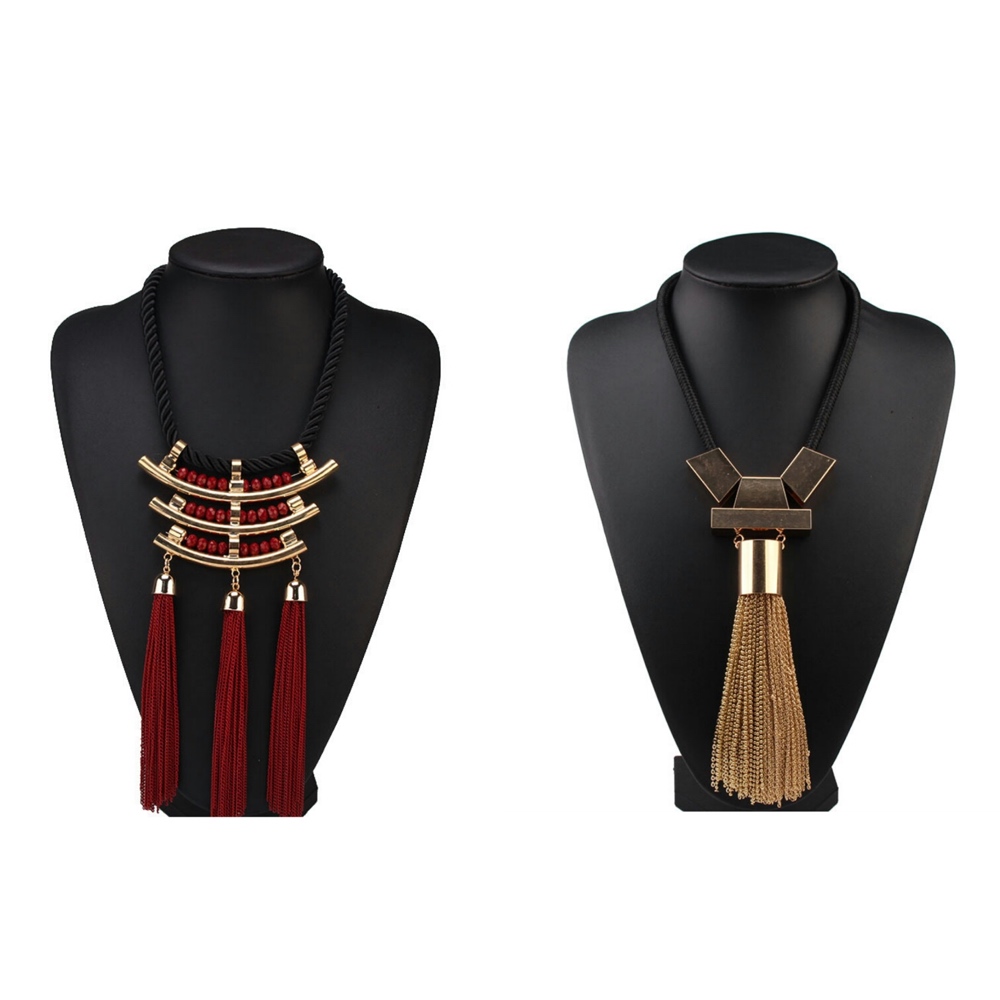 Photo Credits: bland2glam.com.ng,
Instagram: @bland2glam, @jimmychoo, @rhodaebun, @sharonojong