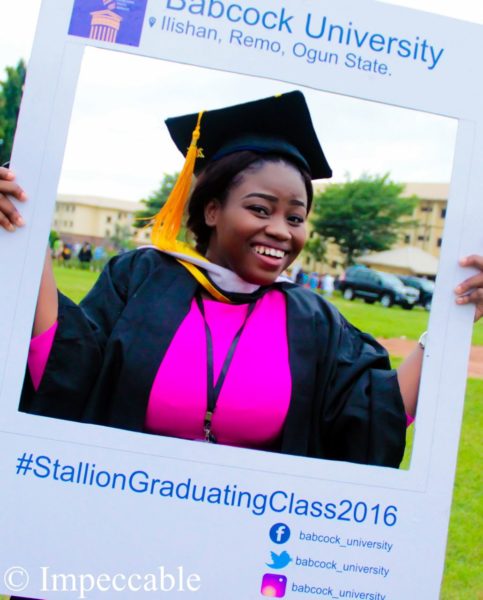 BellaNaija presents "Celebrating You! Class of 2016" We called for submissions by graduating students who had excelled in their course of study. We acknowledge the fact that everyone who has graduated this year is a winner. We, therefore, want to celebrate people who have gone over and above the norm. People who have gotten meritorious distinctions and awards from their institution of study. We hope that you are inspired and we look forward to receiving more entries.
Today we're sharing Taiwo Oguntuyo's story. The last child of her parents, Taiwo, graduated from Babcock University with a first class degree in Public Administration. She was also the third overall best graduating student of the class of 2016 in her school. During her first year at Babcock, she was given the excellence award for being the student with the highest CGPA in the department of Political Science and Public Administration.
Taiwo was named the most influential female in my department in the 2014/2015 session as well as the Personality of the same year. 
Certainly an all-rounder and we hope you are inspired by her story.
***
Getting Used to the Babcock Experience
Here I was in a new university, with many rules and regulations and a different standard of education. I felt like a broken piece of a clay pot needing remoulding. My early days in Babcock University were quite tasking especially when it came to the rigorous class attendance unlike my former experience, I was totally discouraged and perplexed. "How will I mingle with these new people" I thought to myself. I was a little anxious and feared that I would be discriminated. Though a few challenges popped up here and there, by God's grace, I pulled through.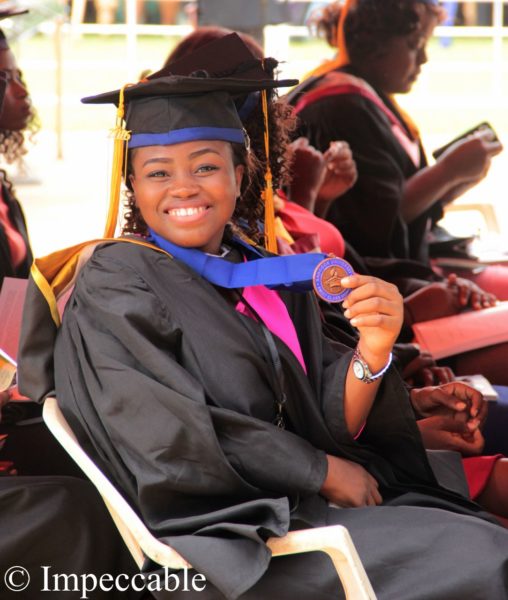 Setting the Bar & Scaling those Goals
At the end of my first semester, my G.P was 4.90 and I was leading my class. When I saw the result, tears rolled down my cheeks in awe and in fulfillment. I would get shy when I bump into many of my colleagues pointing at me and whispering to themselves in admiration of my grades. By the end of the third year, I had made a 4.95 twice already and the most amazing result was in my final semester when I hit a 5.0. The long study hours, sleepless nights and prayers were definitely worth the final CGPA which was a 4.80
All Work & No Play? Certainly Not!
I enjoyed every moment of various extra- curricular activities as an undergraduate. So many responsibilities were bestowed upon me. During my days on campus, I was a member of Public Administration student association electoral committee (2012/2013), General Secretary of Grace chapel choir (2014), President of Public Administration student association (2014/2015), Public Relations Officer of Grace Chapel stallion class (2016), the Head of Department for Grace Chapel Praise Team (2015/2016), Project Committee Member for Stallion Graduating class, 2016. I also had represented the department in various debates, both inter-departmental and inter-school.
As President of the Public Administration student association which was in my final year, I worked on several human and community developmental projects with my colleagues. Also during this time, I clinched a specialized certificate in Project Management Professional (PMP) and several certificates in leadership workshops.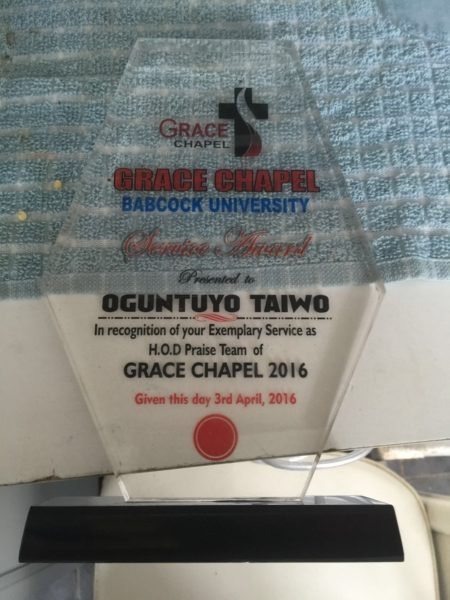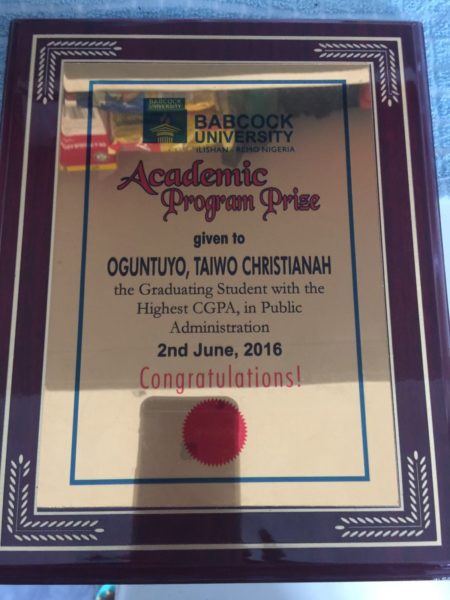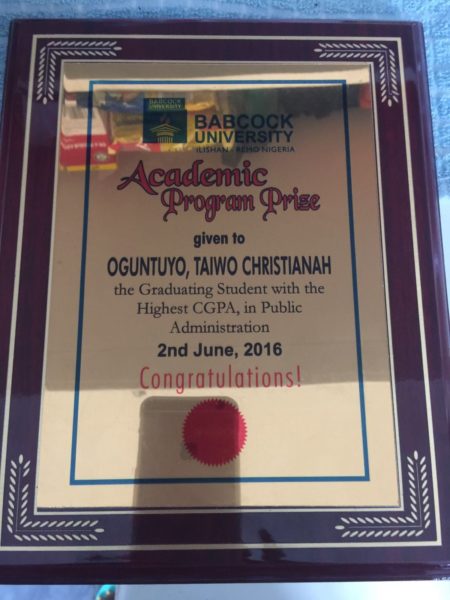 Finding a Balance
It wasn't easy balancing all these together but I held fast to God. Of course I missed a few classes here and there, fell below expectations sometimes, tried to keep up with loved ones and all but I knew that I had it in me to succeed. So, I focused on the thoughts that reinforced success and dusted myself from the little disappointments. These helped me to learn the tactics of time management, coping under pressure, perseverance and consistency, multi-tasking and many other values.
Certainly Not Alone
I would attribute my feat to God, a very supportive family, the wise words of my mother and a very strong personal resolve I have to succeed in all that I do, no matter where I find myself.
At the end of the day however, we all are products of our thoughts; thoughts which become actions and which translate to achievements.
_________________________________________________________________________
If you want to be part of this inspiring and amazing feature or if you know someone who is part of the Class of 2016 who should be featured here, please send an email to features(at)bellanaija(dot)com. We look forward to reading from you and sharing your academic excellence.