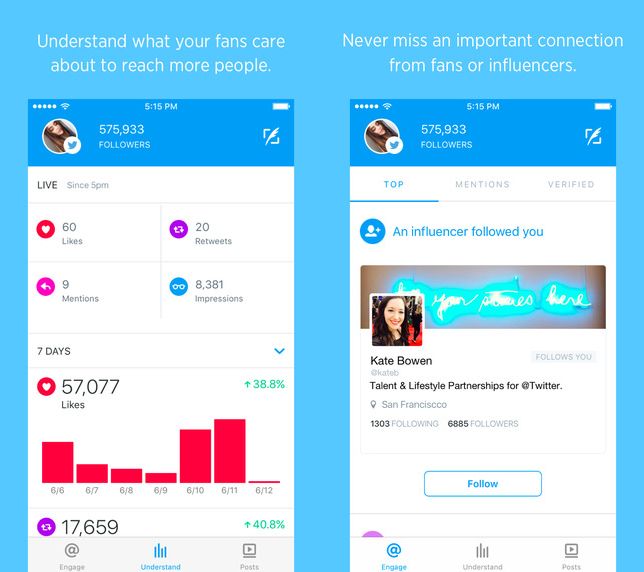 Twitter has introduced a new app called 'Engage', a new standalone app for influential Twitter users to help them interact with their fans and build a bigger following.
In a blog announcement, they said "gives creators, celebrities, and public figures a better way to connect with fans and influencers. It's the perfect tool for the people that make and share new video content every day and want to understand and grow their audience on Twitter".
Engage highlights the most important interactions you've had on Twitter and includes mentions from users who are verified, followed by a lot of your followers, or interact with you a lot. It also has an "understand" tab shows you high-level analytics for your posts, showing you how many impressions you're getting over time. And the "posts" tab shows you detailed performance numbers for individual posts.
What makes Engage different from the regular Twitter app is: it doesn't have a timeline. It is for the person who sees the value in tweeting, but would rather not pay attention to the broader conversation in the global town square.
For now the app is only available in the iOS App Store.
Photo Credit: iTunes