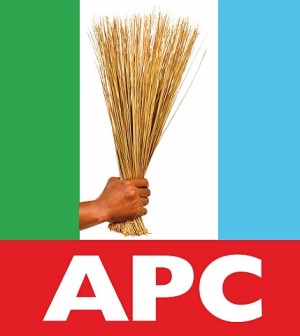 Two out of the 11 aspirants who lost in Saturday's All Progressives Congress (APC) primary for the September 10 gubernatorial election in Edo have petitioned against the process.
The Chairman, Appeals Committee on the primaries, Opeyemi Bamidele, made this known to newsmen in Abuja on Tuesday.
He, however, said that the petitioners did not include their names, but that the committee had sent letters to all the aspirants and the Chairman of the Election Committee, Governor Bello Masari of Katsina, for clarifications.
Recall that Kenneth Imansuagbon and Chris Ogiemwonyi, both contestants in the primaries, addressed a news conference in Benin on Monday, rejecting the outcome of the primaries.
"We have read about the news of the press conferences by some of the aspirants, but what is important to us as a party, is that everyone must be given a free and fair hearing.

We confirm as a committee that we have received two petitions. The National Chairman of the party was also copied; the party has given us the go ahead and a freehand to conduct our sittings.

We also have got in touch with the two aspirants, who sent in their petitions, and by the grace of God, both of them will also be appearing before us tomorrow (Wednesday)," Bamidele said.
He assured that all parties in the process will be heard to ensure that the committee had a balanced report.
He affirmed that the Masari-led committee will be invited, saying,
"Well, definitely, these are issues of detail that we will also make available tomorrow as we commence our sitting. Some of the people that will appear, we have already contacted and for the ones that we need the support of the party to also get in touch with, we have discussed extensively with the National Organising Secretary of the party."
Other members of the three-member primaries appeals committee are Mustapha Salisu and Ekwy Onyido.
In the result of the primaries, Godwin Obaseki won with 1, 617 votes to defeat his 11 opponents, with his closest rival, Dr. Pius Odubu, Deputy Governor of the state, scoring 571 votes.