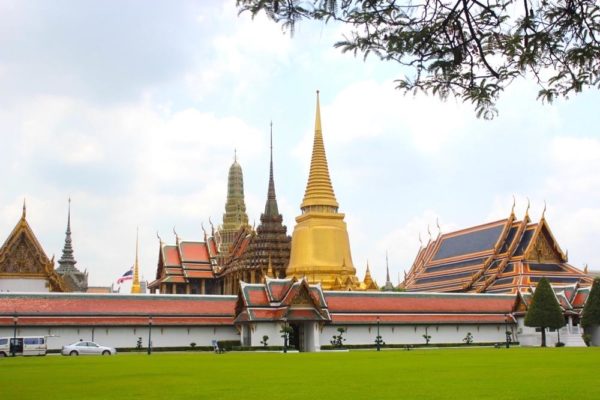 A trip to Bangkok in Thailand made me appreciate the remarkable city of Lagos more and see the huge tourism potential for this beautiful city. Bangkok is the capital and the most populous city in Thailand and one of the top tourist destinations in the world. It was listed as one of Trip Advisors 25 Traveller's Choice Destinations 2015. Fancy as it sounds, I just could not shake of the feeling of being in Lagos while I was there and these are the reasons why!
Traffic
The traffic is real in Bangkok. Bangkok is listed as one of the cities in the world with the worst traffic, so if you thought Lagos traffic was out of this world, think again.
Tuk Tuk and Keke Marwa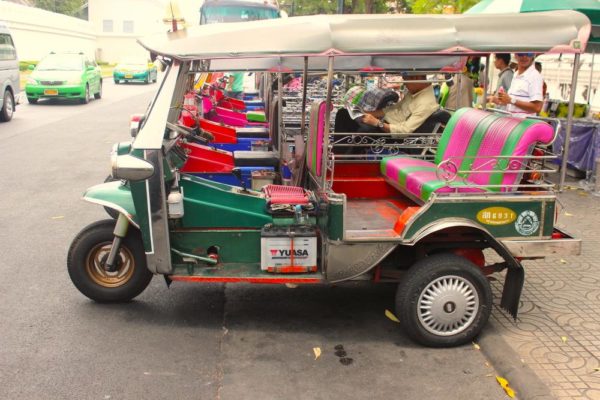 They have similar modes of transport; the Tuk Tuk is simply a jazzy colourful version of the Keke Marwa. The Tuk Tuks are sometimes more expensive than the Taxis. Why? They say it is because of the "Thai experience"! Hint Hint Lagos.
Spicy food & agricultural products
Spicy means spicy in Bangkok, so if you ask for your meal to be spicy/pepperish, you actually get the Nigerian peppers food, unlike some cities where you just get just a hint of pepper. So be careful what you ask for! Nigeria is also the largest African market and importer of Thai rice so in Thailand you wouldn't have a problem getting your rice diet.
Tropical
Nigeria is a tropical country like Thailand. Blending in to sunny Bangkok is easy.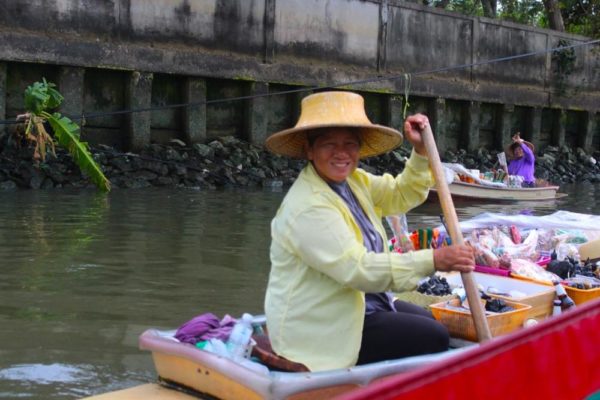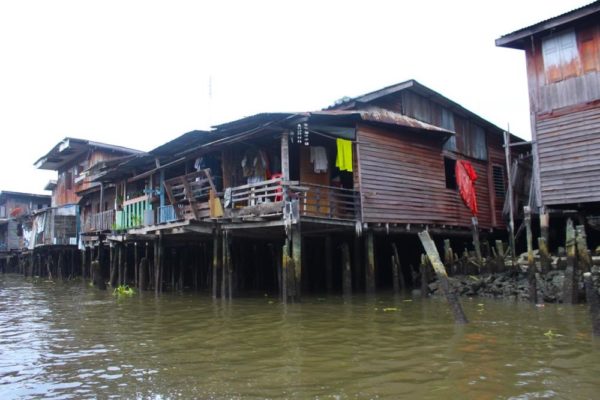 Population
Bangkok is the most populous city in the country and the cultural, economic and political capital of Thailand. The city occupies 1,568.7 square kilometres (605.7 sq mi) in the Chao Phraya River delta in Central Thailand, and has a population of 12.6 percent of the country's population.
 On a similar band wagon while Lagos state is the smallest state in Nigeria, with an area of 356,861 hectares of which 75,755 hectares are wetlands, it has the highest population of all the states. Similar issues! 
Safety
Bangkok is generally a safe city; however, I couldn't shake off the feeling of the need to hold my bags, wallets and phones firmly while in public places. Just as you need to be aware of your surroundings and personal safety when out and about in Lagos, you need to keep your wits about you in Bangkok as well.
Market bargaining
You need to haggle wherever you go, so you will feel right at home. Haggle with the hawkers, haggle with the taxi drivers and Tuk Tuk Drivers, haggle in the market, haggle haggle haggle. Just be a Lagosian!
One thing that stands out for Bangkok is its rich shopping life. Also scattered around the city in various markets you can also find imitations of almost all the designers, Gucci vs Goggi, Armani vs Amani, LV's and the whole lot – publicly displayed in the market and they look so real.
Street Food


They have their own equivalent of Mama Karisa's all over the place so no problems finding cheap food.
Truth be told, Bangkok is a bustling and colourful city which opened my eyes to the great potential of Lagos State; nestled with the fact that you would have the best time in Bangkok – if you put on your Lagos hat to a good extent while there. Do you think we could do more to further develop the tourism potential of Lagos State?
Photo Credit: Lola Ekugo