Must Watch! Seyi Shay & Other Music Stars feature in Video Remake of Spice Girls' Song "Wannabe" for Global Goals Campaign – #WhatIReallyReallyWant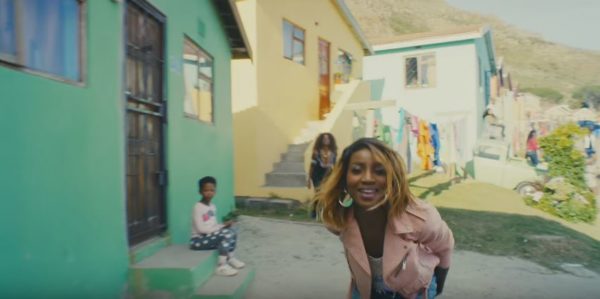 Several music stars have come together for a good cause.
Seyi Shay from Nigeria, Gigi Lamayne and Monoea from South Africa, Bollywood actress Jacqueline Fernandez from Sri Lanka, M.O from the UK, Taylor Hatala from Canada and Larsen Thompson from the USA have come together for a video remake of the Spice Girls hit song "Wannabe" for a Global Goals campaign for girls and women to fight for Goals which are famous, financed and focused on girls and women.
Put together by Project Everyone, the film reflects the voices of girls and women all over the world telling world leaders what Goals they 'really really want' to be achieved to help improve their lives. These include issues like quality education, an end to violence, an end to child marriage and equal pay for equal work.
People will share a picture of #WhatIReallyReallyWant for girls and women and the visual response from around the world will then be presented to world leaders at the UN General Assembly in September.
The video was directed by MJ Delaney and produced by Moxie Pictures.
Tying in with the 20th anniversary since the release of Spice Girls' Wannabe video, Project Everyone with their partners Getty Images and SAWA (the global cinema advertising association), have released a remake of the video today.
Don't forget, to be a part of it use the #WhatIReallyReallyWant hashtag, share a photo of yourself holding up what YOU really, really want for girls and women
Watch below.