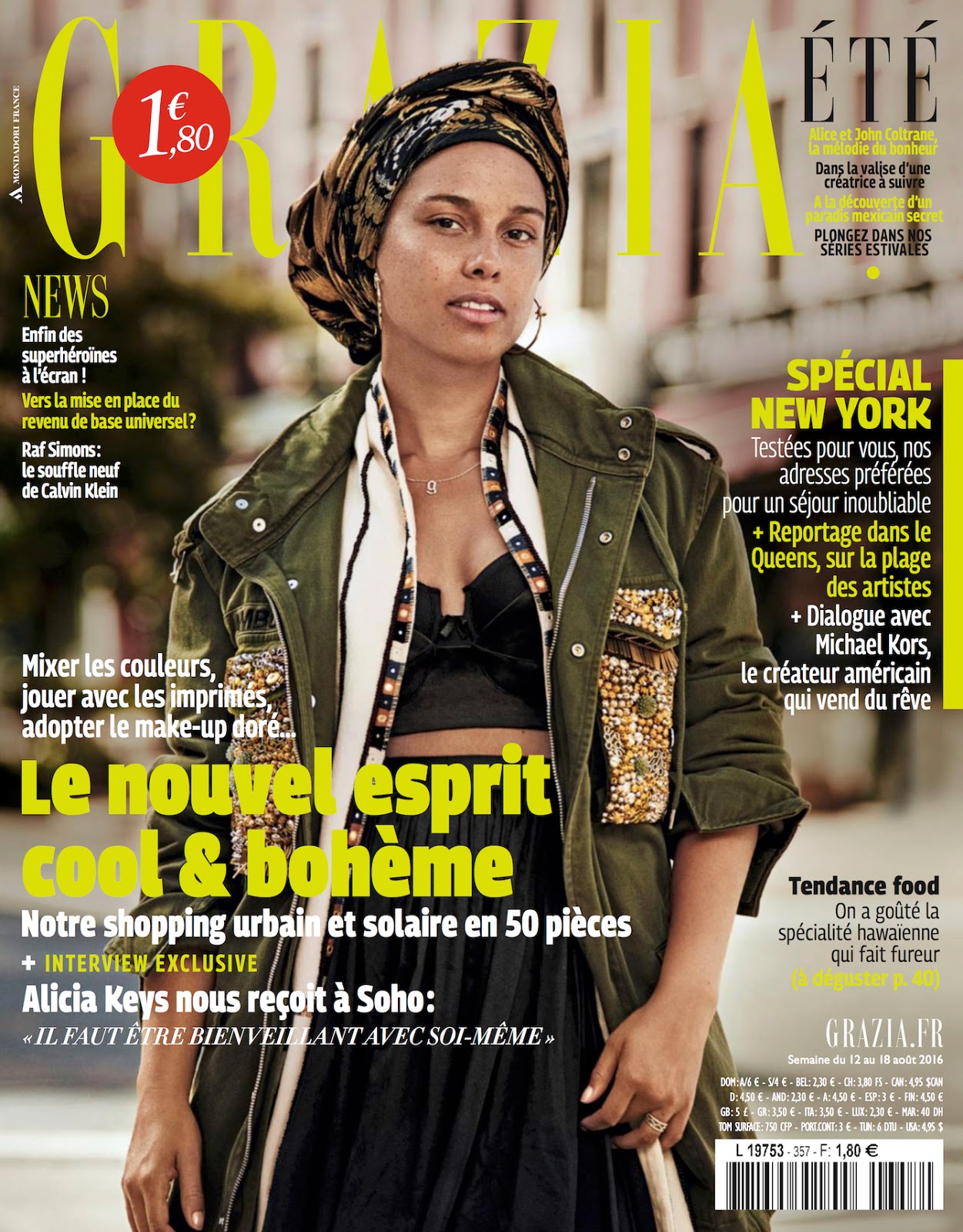 15-time Grammy Award Winner, Alicia Keys is doing a lot to embrace her flawless skin these days.
Only last month she graced the cover of Fault Magazine where she told the magazine that she's letting go of the word perfection on her new quest.
For Grazia France, the singer-songwriter rocks a make-up free look to promote self-love and her sixth studio album.
She will be joining "The Voice" America as a coach alongside Miley Cyrus.
See more photos from her spread:
Photo Credit: Sens 360