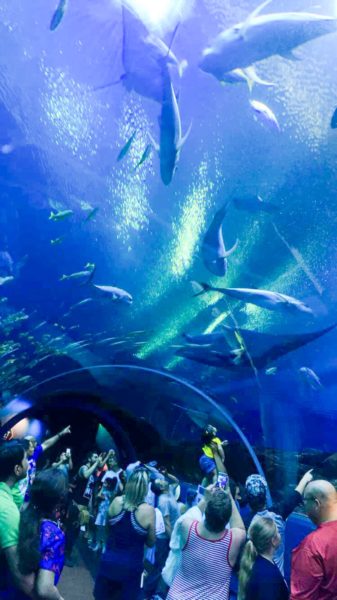 I have written articles for BN travel. Two places I have written about in the past year are Cancun, Mexico and Orlando, Florida. This time, I decided to write about my second home Atlanta. I love being a tourist, and there is nothing better than being a tourist in your own city.
Many times, people ask me what there is to do in ATL. Strangers alike have asked me at work where to go and what to do. Recently, I visited the Georgia Aquarium in Atlanta for the umpteenth time (as I have lost track), and as usual, I had a magical time. Looking through the pictures I took, I decided to share my experience with BN travel. So if you are ever in Atlanta or planning a trip and you are looking for things to do, here are some things you should definitely put on your to-do list.
The Georgia Aquarium
I particularly love the aquarium because of the shows they hold during the day. My favorite show at the aquarium is the dolphin show, and I never get tired of seeing it. Unfortunately, during these shows, you are not allowed to video or take any pictures. The Georgia Aquarium is definitely a most go when in Atlanta.
World Of Coca-Cola
Did you know that Atlanta is home to the Coca-Cola? Coca-Cola started as a small family business in Atlanta and has since grown into a multi-national company. This is another must go to Attraction in ATL. I have been to world of coca-cola so many times and experienced the modernization of the building. I particularly love the end of the coca-cola tours because it ends with a room full of all the drinks coca-cola produces around the world. Apart from being shown how coke is made, you get to taste all the drinks that the coca-cola company makes. You also get a free bottle of coke to take home. If you're a coke addict like me that should definitely be a plus for you.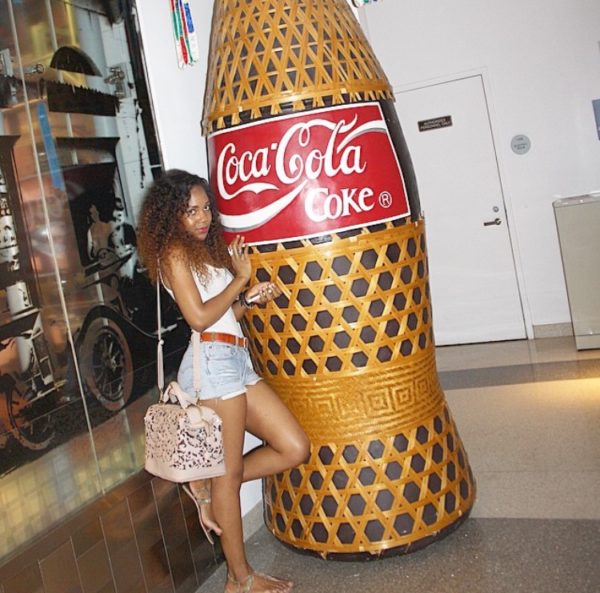 CNN Headquarters
Did you also know that the CNN headquarters is in Atlanta? Isn't it crazy how such a small city has so much to it? The tour of the CNN headquarters is something to do when in ATL. There are general tours held as well as V.I.P tours. The tours take you round the CNN studios and sometimes if you are lucky, you get to see how the news is made live.
High Museum of Atlanta
If you love museums, the high museum is the place to visit. It is modern with a lot of picture worthy art.
 Civil Rights Museum
The Civil Rights Museum dedicated to black art and history is an amazing place. From the architecture of the building, down to the experience, every moment there is picture worthy.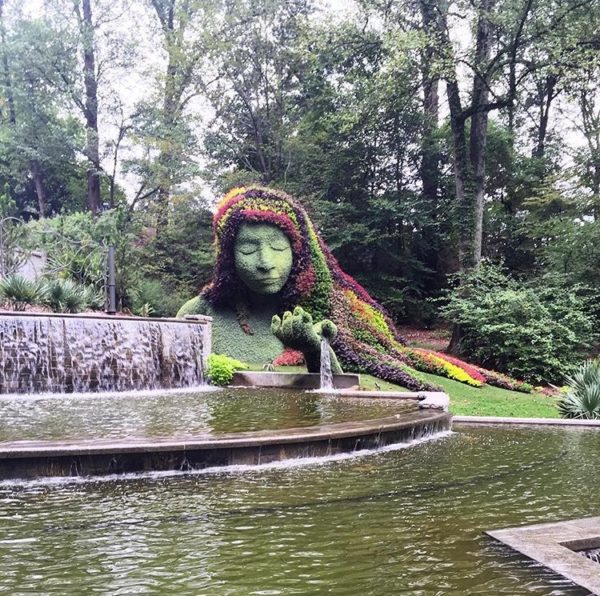 Botanical Gardens
The botanical garden is also one of my favorite attractions in Atlanta. It is so beautiful to see how well kept nature is. The flowers and grass is well groomed and shaped into a variety of interesting things.
Roswell Mills
Roswell Mills is another natural habitat. It is best to go when it is not so hot and humid. Roswell Mills is located in the historical town of Roswell. Although it is best enjoyed for people who like to hike, the scenery is amazing. I love the natural waterfall and the view of the rocks. Quite a number of people also swim, but as an African, you know not to put yourself in danger.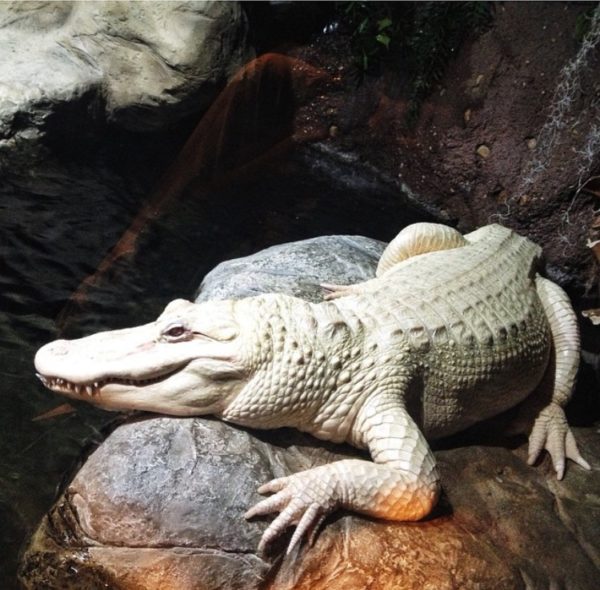 Stone Mountain Park
Stone Mountain Park is a huge, scenic park with activities, golf, lodging and a cable car ride to the historic, carved peak. Stone Mountain is attractive because of its enormous rock, the largest bas-relief in the world. Although people go hiking on the mountain, there are laser shows held at night where people camp out to watch. The shows are amazing and a must see. Another thing particular about stone mountain are the three Confederate figures (Stonewall Jackson, Robert E. Lee, Jefferson Davis) of the Civil War carved out on the stone.
Six Flags
If you love theme parks, six flags is the place to be. I would not advice you go in the peak of summer though, because of the long lines, long walks and the humidity of Atlanta. Also, be sure to pack a lot of cold water and a good couple of hours before you head out to this thrilling park. Make sure you go on the Superman and Batman rides.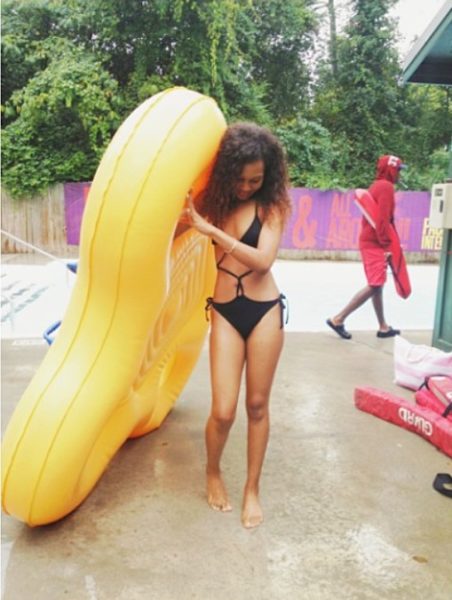 White Waters
White waters is the water park of six flags. I particularly like this one better, as it is not as overwhelming as six flags. I do not like overbearing rides and I am not one for roller coasters, as I do not find them thrilling. The water rides and man-made beach at white waters are more appealing to me and relaxing. As with all theme parks, make sure you go early before it gets too rowdy.
Atlanta Zoo
If you like animals, and wild animals, the Atlanta zoo is a must-visit. The zoo is quite big, so make sure you go in extremely comfortable attire. Also, the earlier you go, the better. The zoo also has shows they hold at different hours of the day.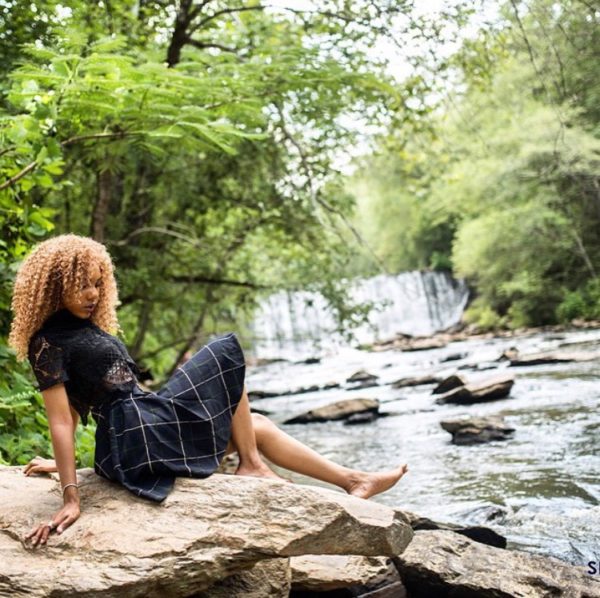 Martin Luther King Jr. Historical Site
The MLK historical site is FREE! Atlanta is home to so many things, so I bet it doesn't shock you that Atlanta is also home to the legendary MLK. The house where MLK lived, as a child is still intact and is in fact open for site seeing. The historical site is free, so viewing the house is based on a first come, first base service. Other things to see are the Ebenezer church MLK attended, and where MLK and his wife Coretta are buried. I particularly like going to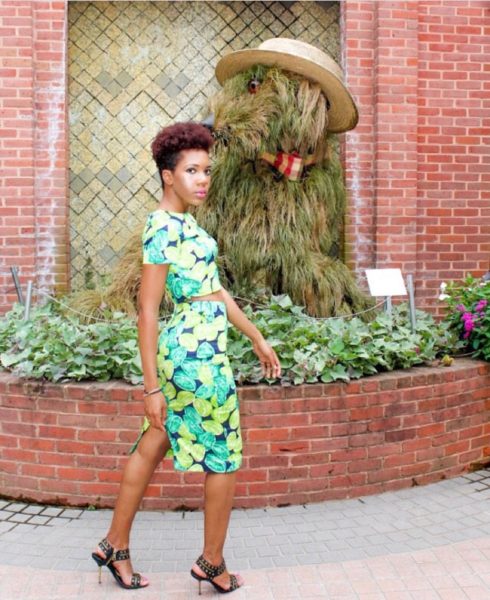 see where his tomb is because it is soo beautiful. You don't even remember that someone was buried there. His tomb is right next to his wifes own and they are leveraged above an open pool. Everything is open to the public to see. I advice you go on a guided tour, so that you can learn as you go through.
I have put together 12 of the most popular and best attractions in Atlanta. If you are ever visiting and you do not want to do the usual shopping, clubbing or just eating out (trust me that gets boring), you should definitely visit these places. Some of them are free and most are under $30 per attraction. In some cases, you can buy a saver pass, which includes about six different attractions for less. Also, if you plan your visit properly, you can go to the Aquarium, CNN, the civil rights museum and the world of coca-cola or atleast two of them all on the same day, because all four are in the same area and are walking distance. Doing more than one a day saves time and money. Parking downtown can be stressful and is pricey.