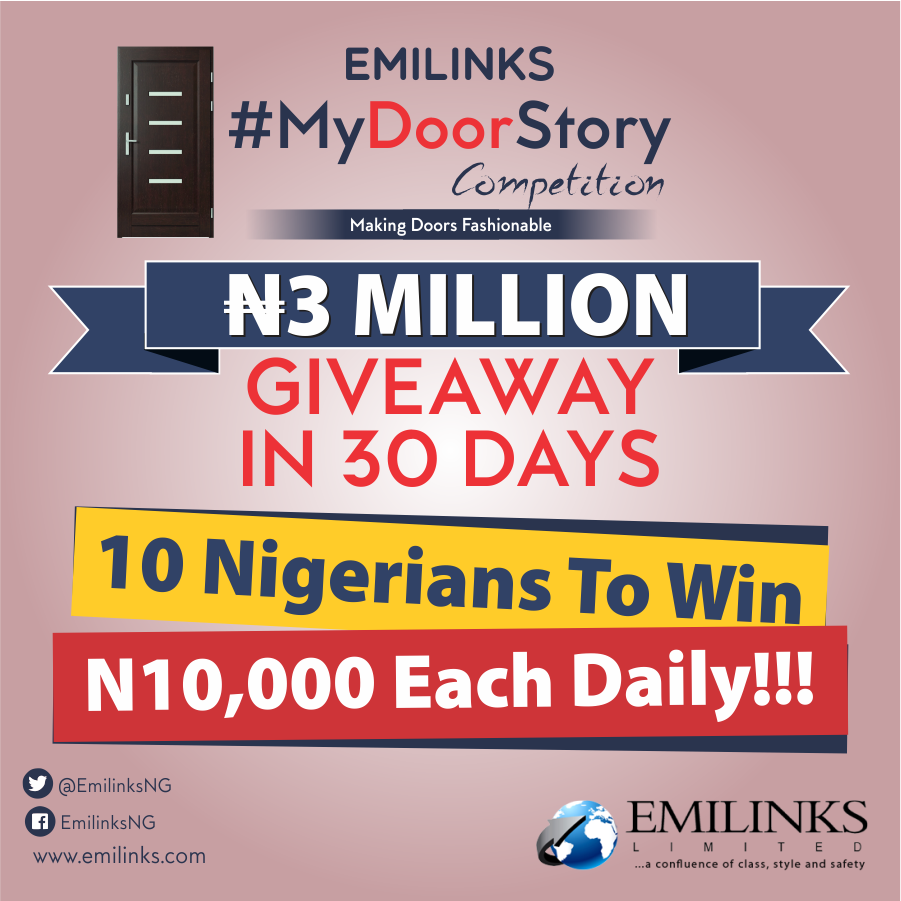 Winning! That's what people have been doing in the Giveaway for the last one week and it might be your turn today.
The #Emilinks #MyDoorStory N3,ooo,ooo Giveaway is still on and each day for the past week, 10 lucky people have gotten N10,ooo for sharing photos of beautiful doors and the importance of the doors. More winners will be picked for the next 21 days. Catch up with the previous days of the Giveaway here.
Thank you so much for participating as we love the creative turn your short stories are taking and your creative photos. Please keep sending them in, it might be your turn to win today!
This week we are switching things up and instead of sharing a photo of your beautiful strong doors, we want to hear about the bad doors you have encountered and also see the "bad" doors. So get snapping!
***
About Emilinks
Emilinks is a global manufacturer of world class finishing and furnishing products such as doors, beds, kitchens, dining sets, wardrobes and shelves for homes, offices, hotels, royal palaces, presidential lodge, honeymoon suites and luxury villas. Emilinks uses a variety of innovative techniques blended with exclusive designs to build premium quality products.
With a record of excellence in all areas, Emilinks wants to empower Nigerians over the next 30 days!
MD/CEO of Emilinks Limited, Solomon E. Nwadiogbu, a very patriotic Nigerian is standing his ground to see that fake and substandard products are totally eliminated in Nigeria. He pioneered a campaign to eliminate fake and substandard products by crashing the prices of doors, wardrobes, kitchens and other furniture products in Nigeria.
We may have realized that doors play a huge part in our everyday lives. Ever wondered why there are so many philosophical sayings which include "Doors", now is your time to reflect on the role doors play in your life and the disadvantage of having bad doors!
***
How to participate in the N3,000,000 Giveaway
Take a clear photo of yourself featuring a really bad or substandard door
Share a story about bad and substandard doors and their disadvantages in your home and/or the society
We are looking out for creative, interesting, inspiring, intellectual and funny stories!
Creatively linking in the Emilinks brand will be a plus. The key word is CREATIVE.
Submit your entry via Twitter, Facebook, Instagram or on www.bellanaija.com/tag/emilinks
For entries on BN, simply leave a comment on the post of the day. e.g Day 8
Remember to add the hashtags #Emilinks and #MyDoorStory to your post on social media or comment on BN
Unfortunately, we cannot view social media entries via private accounts and DMs will not be accepted
10 winners will be selected daily to win N10,000
Enter each day!
Be sure to find out more about Emilinks and explore the brand via the following channels.
Website – www.emilinks.com
Twitter – @emilinksng
Facebook – EmilinksNG
Abbreviated Terms & Conditions
Participants can enter as many times as possible
Entries reset each day at 10AM West African Time, therefore a new entry is required each day
10 Winners will be Chosen per Day
For social media entries, no Direct Messages permitted, only via Open/Public pages
For entries on BellaNaija, ensure you include an active email address in the email box
Winners will be chosen by an in-house judging panel
Assessment will be based on the photo and/or the story
Participants can only win ONCE during the 30 Day period
There is no entry fee for participation
Participants must be over 18 years old at time of entry
Winners can be based worldwide, however, MUST have a valid Nigerian bank account
Money will be paid via local bank transfer
For due diligence, list of participants names confirmed via bank account will be kept on record
List of winners' social media handles and BN usernames will be published
Winners are encouraged to share news of their win via social media
****
Here's the list of our 10 lucky winners! You will be contacted today
Post on BN:
1) Teemee – #Emilinks #MyDoorStory #Day 8
"Sandra open this door now", he yelled. Pounding on the door so hard, it shook and broken pieces of wood poured on me where I knelt, cowering in front of the door. "Please God don't let this door break now, please I'm begging you". I prayed silently. I should have changed the door the day I moved in, but I didn't because I was in love, and my love promised to protect me, after all he was staying with me… That was many punches and beatings ago. In my heart I know that if he got in today he would kill me. Silent sobs shook my body as the door shook and cracked as he violently threw his body against it. I got up and faced the collapsing door, the dead phone in my hand, my only weapon. And just as the door came crashing down, I heard my neighbors shouting, "Felix, leave that girl alone".
"Should I help you get a new door? ", kunle asked as he and my other neighbors carried my old broken door away. " I would recommend emilinks doors. They are strong and very affordable". I shook my head at him. "I would get it myself, just help me get a Carpenter abeg". It was time for a fresh start and this door would be my first step. "Okada take me where dem dey sell emilinks doors abeg".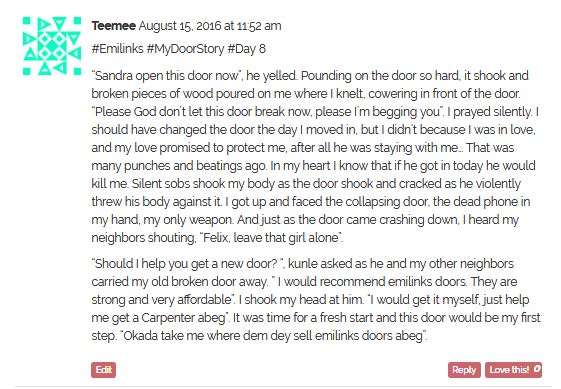 2) Mariam – #mydoorstory #bellanaija #day8
My friend had called me earlier about a party despite having a tough day at work, I wasn't turning down the offer.
I got home super late but all I had in mind was the fun am gonna be having, exactly 8:30 I heard my friends screaming my name. It was about time,shutting my door was quite difficult because it was pretty bad, with so much effort my dress got entangled with nails on my doors.
I felt sober all night, getting stressed up, all for nothing. Sincerely getting to know about Emilinks door radicalised my thought of asking carpenters to fix my bad door which constantly dig deep in my salary. I choose to go for quality I chose #Emilinks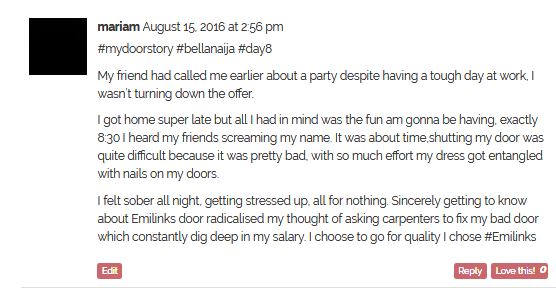 Facebook: 
3) Gloria O. – DAY 8 A great morning here in my hood, after preparing my favourite dish i was off to lectures. As usual my main buddies from my clique, wanted to chill out for a while in my apartment. I didnt really see that as a problem of course i locked my kitchen before leaving the house.
Hours later…….I was back from lectures tired and hungry, I walked straight to my kitchen to have a
wonderful meal when i saw the pot i used in cooking, well washed and hunged on the wall in its normal spot. Aaaaarrrgh!! I screamed in dismay. But then i had to eat something, so i hurried to the shop just down the street to get bread and sardine.
And that has been going on for a while now, i keep coming home to meet my kitchen void of food. Just how they gained access to my well locked kitchen, remained a mystery. So I decided to ask my friends how they do it, they all bursted into laughter and one of the replied; "so if they leave you, you go say you get door". There and then, I made to decision to pay more attention to the doors when choosing an apartment. #MyDoorStory #Emilinks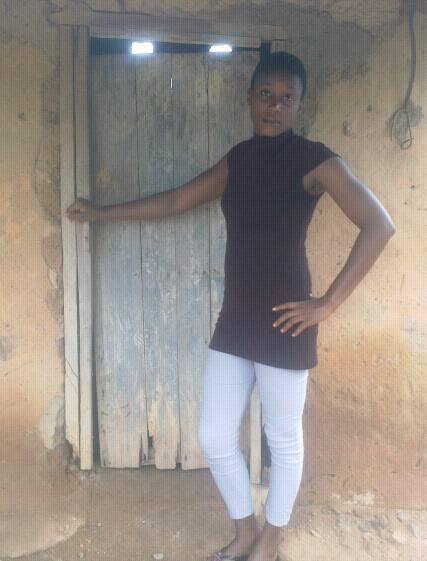 4) Mary W. – I remember the day that I traveled to my village for Christmas holiday, my friend invited me for a crusade in the village square, As we passed through a bend at the center of my friend grandmother's back yard, the badly damaged door that her mother sent for a carpenter to come and fix nearly torn my beautiful Christmas dress. After the crusade, I was reluctant to come back to their house that day, because I know that we will have to pass through that bad door again because the carpenter was fixing the front door already. So I had to bid her parents goodbye from outside and promise myself not to visit them for two days in other to make sure that their doors are fully fixed. That is one of the disadvantages of having a bad door in your house. #MyDoorStory #Emilinks Day 8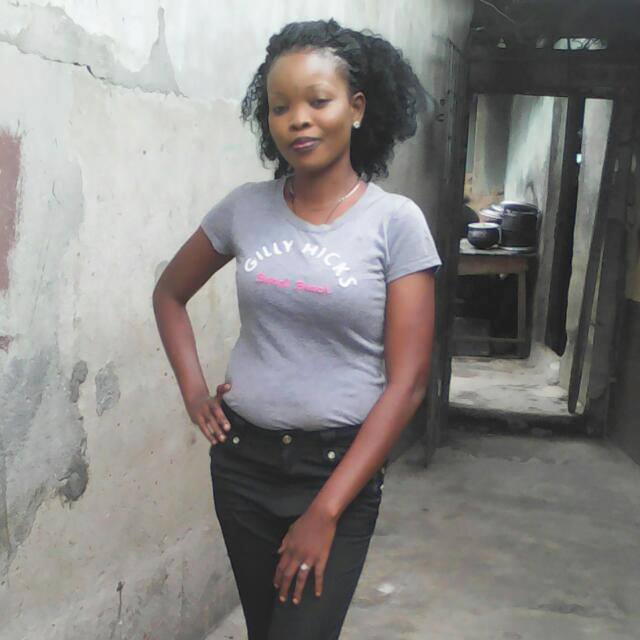 5) Jessy P. – About a year ago I was woken up by someone knocking on my front door. When I woke up my heart was beating as an antelopes pace. By the time I got myself situated enough, I called out tentatively, "hello" but there was no answer. The glare from my inside light blocked my view outside so I couldn't see anything. I debated what I should do remembering all the horror stories of people being attacked all because their doors were not of quality. I called an non-emergency number which was my aunt and her husband and asked them what is should do. They recommended I keep the doors locked. I became more scared because I knew the door was not strong, just a little push and it could break. 30mins later I saw a blue and white flashing lights, that was when I prayed and hoped someone came to save me. Immediately the burglar saw the lights he flewed away and that was how I was rescued. That door your looking at in my picture is not of good quality. Thanks to @bellanaijaonline for making me share this experience. Good doors gives you rest of mind and total comfort #emilinks #mydoorstory #day8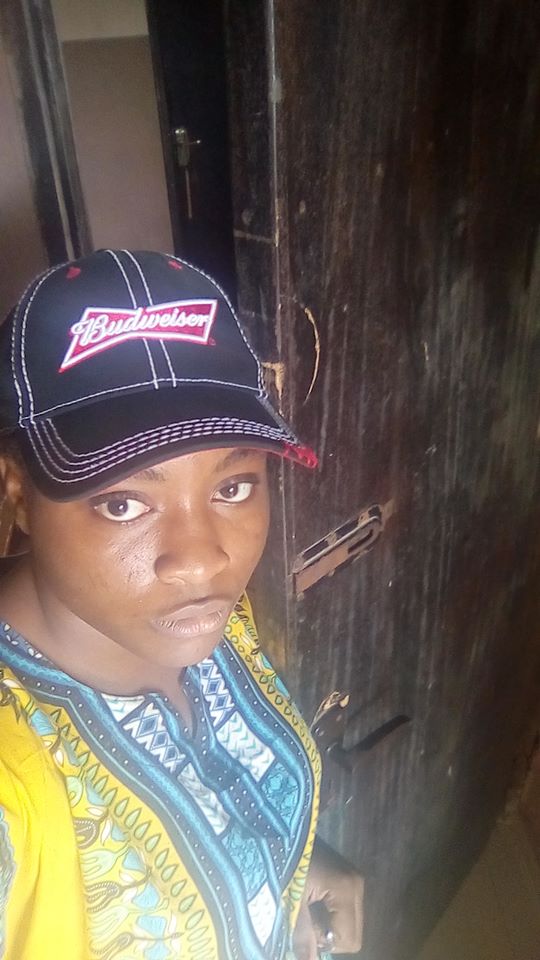 Twitter:
6) @iykesocials – @bellanaija @EmilinksNG With this bad door of mine i can only but sleep with one eye open. #Emilinks #MyDoorStory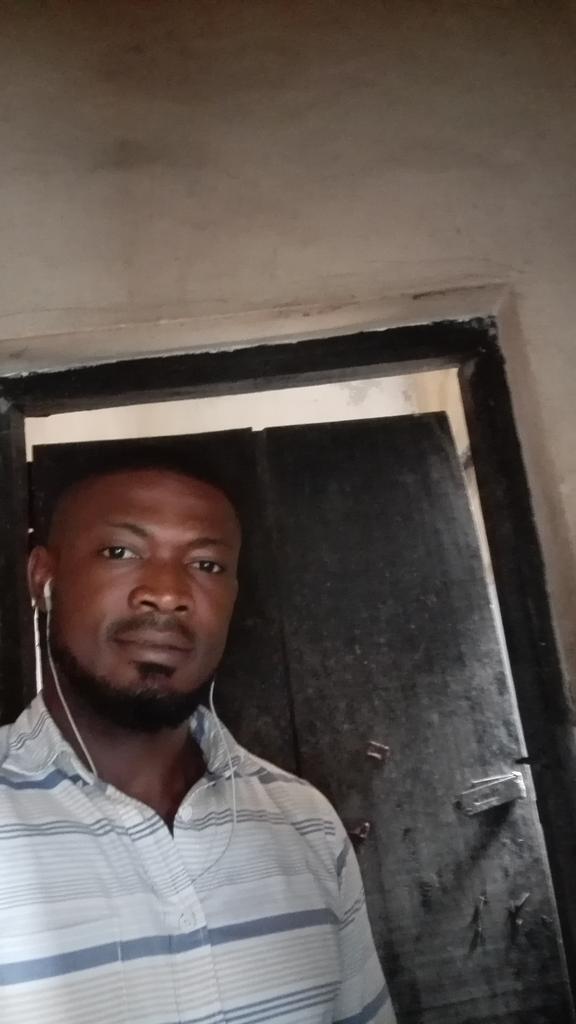 7) @Nne4real11 – Day8 #MyDoorStory #Emilinks #EmilinksNG With a door like this, you are sure of sharing your room with rats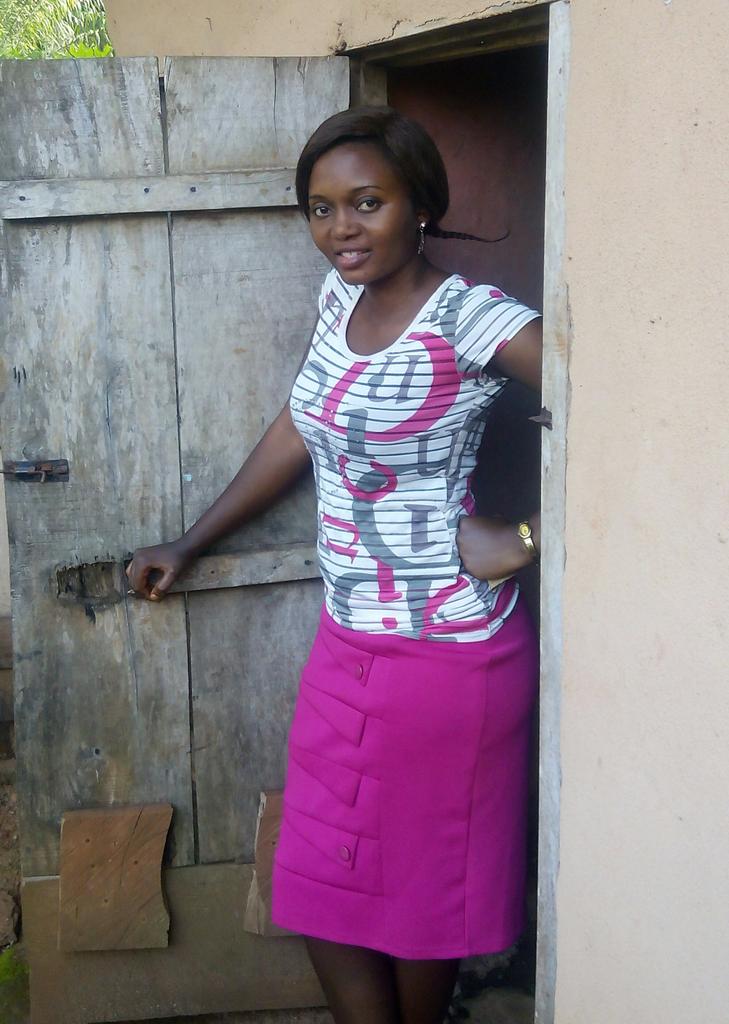 Instagram:
8) @mrlammie – This competition has really made me remember some funny happenings in the past . I think this door of ours needs to be in a museum. I was not comfortable with the kind of door we used back then before it was changed. This door is now used to protect our poultry birds. Then it was the habitat of termites , we occasionally greased this door with black oil at all edges but all was to no avail as this oil couldn't help stop the squeaky sound when opened. A door beautifies the home , indeed but could I boldly say that this door beautified our home? Lol. Not to worry, as all are in the past as , a new remedy called #emilinks is saddled with the task of making solid beautiful doors and save yourself further embarrassment!!! This is #mydoorstory #day8 #emilinks @bellanaijaonline.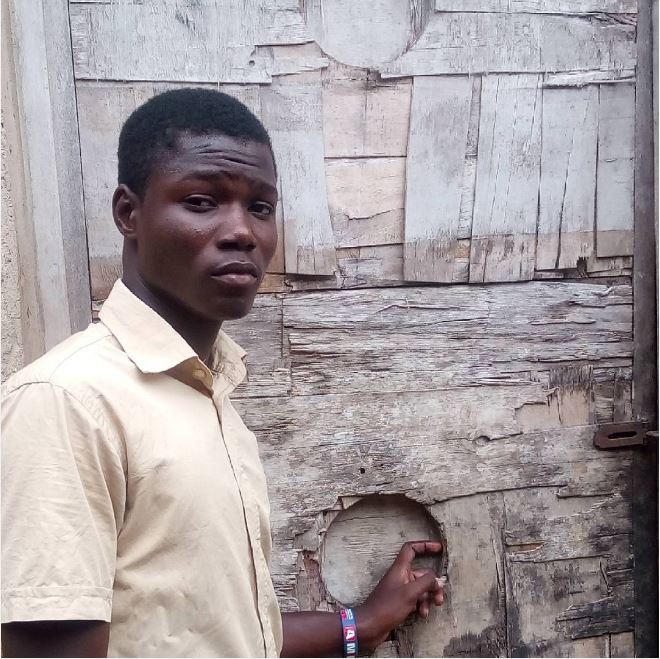 9) @langford_official – A true door story. The door attached to this post is just one of the many bad doors in the school hostel where I stay and it has resulted in theft and missing properties.
There was this very cold night while I was sleeping in my room in the school hostel, my phone's battery was really low so I had connected my phone to a socket close to my bed. The doors were locked, windows were shut so I felt very safe.
I did not realise the door could be forced open, I was in my freshman year, I was new around the hostel. Due to the cold, I woke up late that morning. I looked at the socket I connected my phone, it was empty. It was at this point I felt a shock around my legs. My phone was missing. My roommates complained their phones were missing also, including a laptop. A strayed brother had come at night to rob us.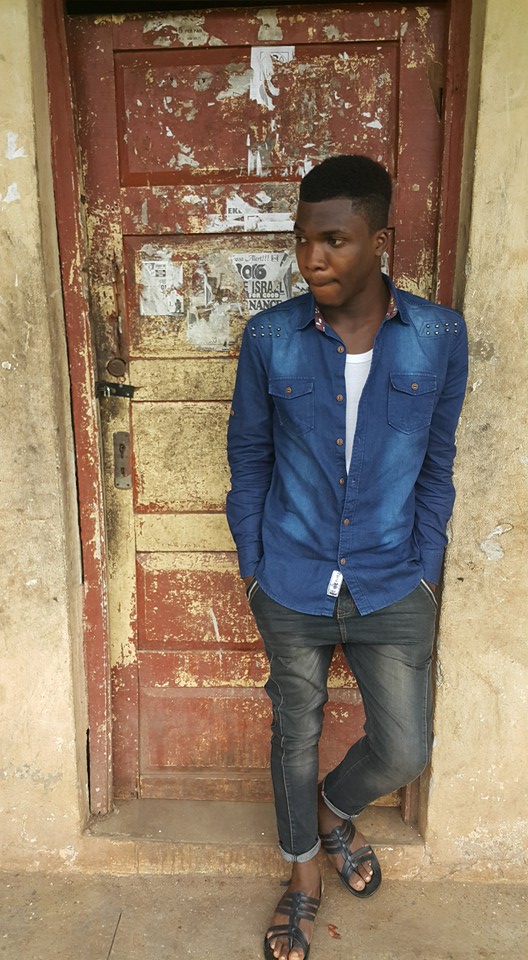 10) @hennytemi – Bad doors always makes me remember an incident that happened during Christmas when i was young.I was so excited about my beautiful Christmas dress and even my friends were very jealous because of how beautiful the dress was and they even refused to play with me??,typical behaviour of small children ??.After the service, i was running around feeling funky when all of a sudden,a nail that was used to support a very bad door caught my beautiful dress and tore it,the more i was struggling with the door,the more the dress was tearing ?? before someone came to my rescue.That was how i lost my beautiful dress and my friends laughed me to scorn. Emilinks doors are always the best any day, anytime.#Emilinks #mydoorstory #day8