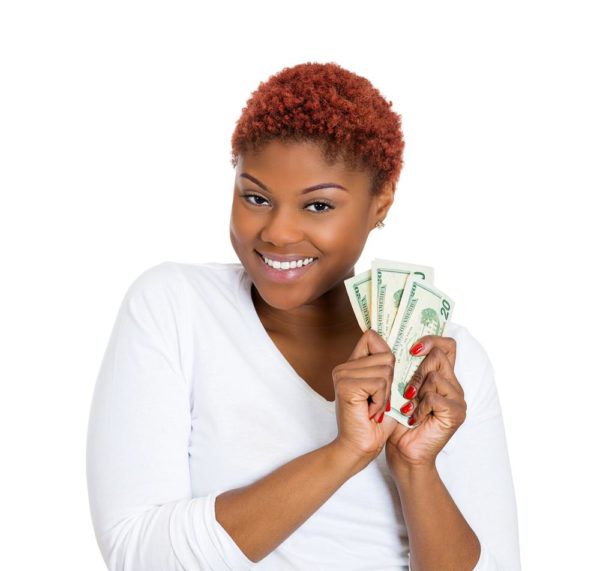 This past June, when BellaNaija ran the story of Rotimi Williams, a 35-year old enterpreneur who owns the second largest rice farm in Nigeria, the comments were positive, calling the story  inspirational, that is, until someone mentioned that Rotimi is President Obasanjo's son-in-law.
The tone of the comments changed from there. Somebody wrote, "Abeg I don't like this story anymore; ain't nothing wrong in saying a Lil truth. If OBJ is your father in-law, then he has his hands on it"-–reflecting our preference for rag-to-riches tales. The credit went to OBJ despite the fact that in the interview Rotimi said that he learned all about rice farming  from Google by downloading every article he could find on rice production, consuming it and then practicing it in the fields.
Children who have rich or famous parents live in their parents' shadows. Besides the expectation that they fill their parents' often big shoes, rich and famous kids also have the unenviable task of proving that their success is the result of their own accomplishments and not crumbs from their parents' tables.
Except they take unusual measures to prove, and always remind people, that they are smart in their own right, they are rarely given credit, however hard they work.
Take Joe Hill, son of famed horror writer Stephen King,  for example, When Joe first started his writing career, he concealed his identity from publishers and editors, wrote under a pseudonym, and collected his own shares of rejection letters. Reflecting back he said, "I had to know that if someone bought one of my stories they'd bought it for the right reasons – that it is a good story – and not because of who my dad is."
Only after Hill had published more than twenty short stories under the pseudonym, won a bundle of awards and seen his debut novel reach number eight on the New York Times bestseller list, did he disclose his identity. He made it the hard way, like the rest of us. Yet, I imagine that even with this backstory, some people will still attribute his success to his famous father.
Rich kids who choose careers entirely different from their father's are judged less. For all his eccentricities, Charly Boy escaped his Supreme Court Justice father's (Oputa) shadow because he (Charly) pursued a career world's apart from his father's. Good luck to Mohammed Fawehinmi (Late Gani Fawehinmi's son) topping his father's legacy.
The cloud of perceived nepotism eclipse and taint the success of, not just kids, but also spouses of famous people. Before her husband's 2016 convention speech that portrayed her as a nerd long before they began dating (what says nerdier than  a female college student who wears big glasses but not lipsticks) and his reference to their first meeting being in a Political and Civil Rights' class, I wasn't overly excited about a Hillary Clinton presidency.
I'd thought that her career in Politics was influenced by her husband's, that somehow–please pardon me–she was fake. Whatever accomplishment she made as First Lady (State and Federal), Senator and Secretary of State are undermined by her husband's presidency.While researching for this post, I learned that even before she met Bill, amid a roaring applause, people whispered that she could be the first female President of the United States after a commencement address she gave at Wellesley College.
Admittedly, nepotism has its place, (and I have argued that it's not that bad as we all benefit from it at one point or another). However, it's important we reconsider the judgements we pass on our mates whose only crime is being born with silver spoons.
I was inspired to write this post after reading comments made here  on Adanna Ohakim's vlog this week. While some of the negative comments stem from people's perception that she is "so out there"–which by the way is one way to make money these days (See Uche Pedro's "A Richer You in 2016″)– some suggested that people hated her, and DJ Cuppy, because of their parents' wealth. Reading the negative comments, my heart bled as it had for every derogatory comment written on every one of her vlog.
Adanna has a German husband, is an identical twin, a naturalista, a medical doctor, an immigrant etc., attributes that make her life less boring than those of her over 150,000  Youtube subscribers.
Moreover, her vlogs are educative. I'm wearing kinky braids I made myself which I learned from watching this tutorial she made, thus saving at least $100 I would have spent in a salon. In the vlog, Adanna also recommended to reuse the kinky hair which I now do.
Perhaps if we knew the hard work that goes into making a good vlog–filming, editing and administering a Youtube account with over 150,000 subscribers, we would, rather than focus on her pedigree (something neither she nor we have control over), learn good work ethics from her and find ways to make money online like she does from her several endorsements (something we have control over).
While there are valid safety reasons to keep one's affairs private,  one must acknowledge that every trade involves a trade-off.  So if an intelligent woman decides that baring her belly for a pregnancy photo shoot is an occupational hazard she is willing to endure, we have no standing to  counsel otherwise. I made a similar argument in favor of the Kardashians when people were outraged that Time Magazine acknowledged "the kids with no talent" as influential. Kids with a combined net worth of over a 1oo million dollars.
Rich kids who work hard deserve our respect as many of them have no reason to hustle like most of us do. They don't enjoy the luxury of the motivation we have to strive for decent shelter, go on vacations etc., because most times their parents have acquired wealth that can last generations.
I work hard so that my kids can become rich kids. I do hope that when they so become, someone will stand up in their defense when people attempt to undermine their successes.
P.S:  Although I am a freelance writer, nobody contacted or paid me to write this post. Since I started braiding my own hair in the past few months with the help of Adanna's tutorial, I have saved hundreds of dollars. This is my way of thanking her.
Photo Credit: Atholpady | Dreamstime.com