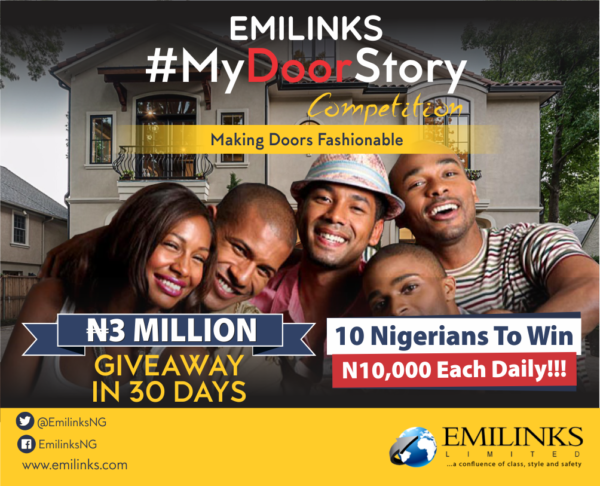 The #Emilinks #MyDoorStory N3,000,000 Giveaway is still on and each day for the past 25 days, 10 lucky people have gotten N10,000 for sharing photos of doors and the importance of the doors. More winners will be picked before the end of the month!
You can catch up with the previous days of the Giveaway here.
Thank you so much for participating as we love the creative turn your short stories are taking and your creative photos. Please keep sending them in, it might be your turn to win today!
It's a new week and we are switching things up! So instead of sharing a photo of the doors in your home, we want to hear about importance of building houses with quality materials and not substandard materials and your good wardrobes. So get snapping!
***
About Emilinks
Emilinks is a global manufacturer of world-class finishing and furnishing products such as doors, beds, kitchens, dining sets, wardrobes and shelves for homes, offices, hotels, royal palaces, presidential lodge, honeymoon suites and luxury villas. Emilinks uses a variety of innovative techniques blended with exclusive designs to build premium quality products.
With a record of excellence in all areas, Emilinks wants to empower Nigerians over the next 4 days!
MD/CEO of Emilinks Limited, Solomon E. Nwadiogbu, a very patriotic Nigerian is standing his ground to see that fake and substandard products are totally eliminated in Nigeria. He pioneered a campaign to eliminate fake and substandard products by crashing the prices of doors, wardrobes, kitchens and other furniture products in Nigeria.
We may have realized that doors play a huge part in our everyday lives. Ever wondered why there are so many philosophical sayings which include "Doors", now is your time to reflect on the role doors play in your life and the disadvantage of having bad doors!
***
How to participate in the N3,000,000 Giveaway
Take a clear photo of yourself in the front of a building, NOT in front of a door only, but in front of the entire building showing in the background.
Share a story about the importance of building houses with quality materials and not substandard materials in your home and/or the society.
We are looking out for creative, interesting, inspiring, intellectual and funny stories!
Creatively linking in the Emilinks brand will be a plus. The key word is CREATIVE.
Submit your entry via Twitter, Facebook, Instagram or on www.bellanaija.com/tag/emilinks
For entries on BN, simply leave a comment on the post of the day. e.g Day 8
Remember to add the hashtags #Emilinks and #MyDoorStory to your post on social media or comment on BN
Unfortunately, we cannot view social media entries via private accounts and DMs will not be accepted
10 winners will be selected daily to win N10,000
Enter each day!
Be sure to find out more about Emilinks and explore the brand via the following channels.
Website – www.emilinks.com
Twitter – @emilinksng
Facebook – EmilinksNG
Abbreviated Terms & Conditions
Participants can enter as many times as possible
Entries reset each day at 10AM West African Time, therefore a new entry is required each day
10 Winners will be Chosen per Day
For social media entries, no Direct Messages permitted, only via Open/Public pages
For entries on BellaNaija, ensure you include an active email address in the email box
Winners will be chosen by an in-house judging panel
Assessment will be based on the photo and/or the story
Participants can only win ONCE during the 30 Day period
There is no entry fee for participation
Participants must be over 18 years old at time of entry
Winners can be based worldwide, however, MUST have a valid Nigerian bank account
Money will be paid via local bank transfer
For due diligence, list of participants names confirmed via bank account will be kept on record
List of winners' social media handles and BN usernames will be published
Winners are encouraged to share news of their win via social media
****
Here's the list of our 10 lucky winners! You will be contacted today
Post on BN:
1)  Uyi – It is easy to erroneously assume that one have to be exorbitantly rich to acquire quality building materials. Well, if that were true then I should be living in a cave.
You're running a business and you want your customers to trust that you deliver quality service/products, but your commercial building is saying 'bring the money, we go give you wetin resemble wetin you want'. Shinning tiles, doors, office desk e.t.c., 2 weeks after installation they all look like what have been installed since General Yakubu Gowon military regime. Helloooo! How you see that kind thing?
Believe me when I say this; the cost of managing substandard building materials is far greater than the cost of acquiring and maintaining quality building materials. Do you want to spend all your sales proceed in continual repairs??? Talk to me!
I've been a victim of substandard building materials. Back then in my rent days, I can still remember how the ice water trickling from my leaking roof would wake me up at night and how I'll keep tossing the bed around to find a position where the leaking roof won't find me. I always knew when it rained at night, that is one of the side effects of having several leaking spots in one bedroom. Then, I'll have to search the apartment to put a bowl or a bucket in every leaking spot I could find. What happens when I'm not at home and it rains heavily? My dear, my mouth nor go fit talk all wetin I experience.
To God be the glory, I have my place now and with goodbuilding materials. What a relief! I seldom wake up at night though, thinking rain water is trickling on me. Lol… Then I realize it's just in my head.
My Brothers, My Sisters, Uncles and Aunties. Get good building materials, contact #emilinks, them nor go cut your neck with price. They are giving these quality materials at discount. So you have no excuse. This is #mydoorstory. Who get ear make e hear o. #Day25
2) Timothy – "I want more of you, Jesus…" coupled with intermittent vibrations was the sound that woke me up that Tuesday morning. Still feeling sleepy, I searched for my phone with my hands, and my eyes was still closed because, that song was my ringtone. As soon as I reached out for my phone, I answered the call with my optic muscles still relaxed. "Hello!" I sad with a raspy voice. "Chika! Chika! grandma is dead!" The caller said. As soon as I heard it, my eyes flung open and I jumped out of my bed. "What happened Amaka?" I said, because I could recognize the voice. "The house Daddy built for mama as her 76th birthday gift has collapsed on her ".
Mama's 76th birthday was a week before she died in her birthday gift. My dad almost went mad! A birthday gift that was suppose to be a blessing to mama led her to her early grave.
I loved my grandma so much. She was very energetic and filled with life.
She was very funny and told us a lot of stories. Now she is dead just because the birthday gift given to her was made of substandard material.
The contractor is currently serving a jail time. But this cannot bring Mama back to life. Neither can it get my Dad off the trauma.
Substandard materials are everywhere and has done more harm and no good. God gave us a brain so the we can give Him rest. It is not everything we pray about. God has made things easy for us. There is no need fasting and praying to God because we need quality materials for building a house. God has already answered our prayers by giving us Emilinks. Just use your head to get the address and do business with Emilinks.
#Emilinks
#MyDoorStory
#Day25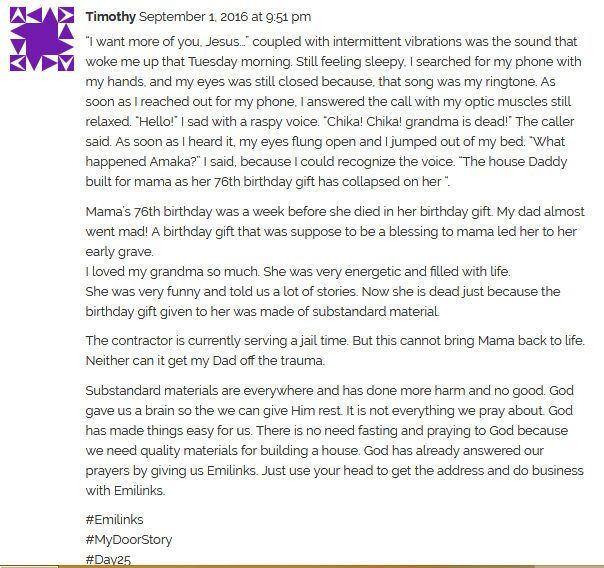 Twitter:
3) @julie_chinwe – Day25 #MyDoorStory #Emilinks Those who build their houses with quality materials are not afraid of heavy rainfall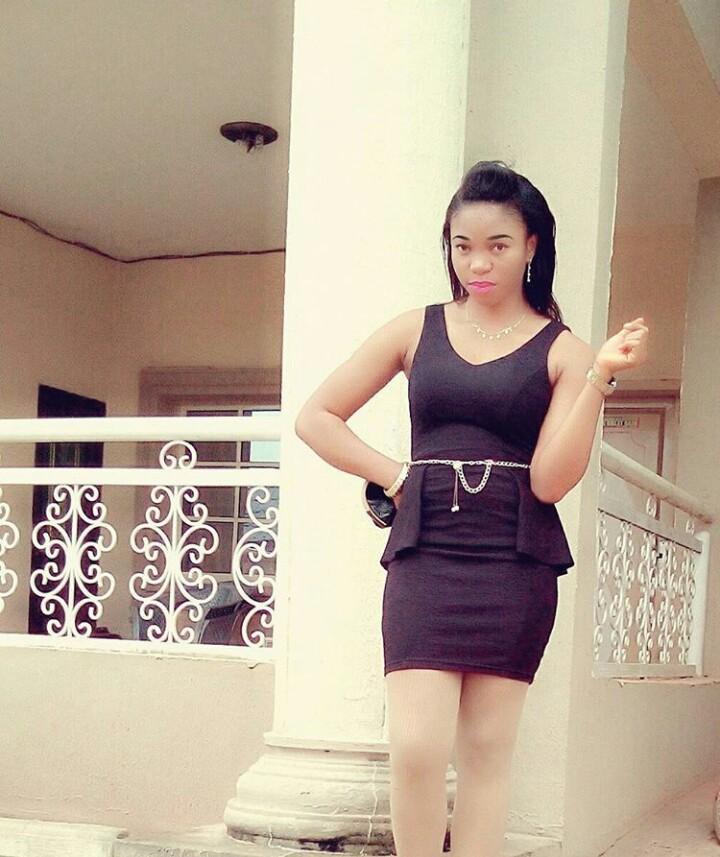 4) @AmaizuGodson – @EmilinksNG @bellanaija Proetect the future of our family y building with Emilinks Material #Emilinks #MyDoorStory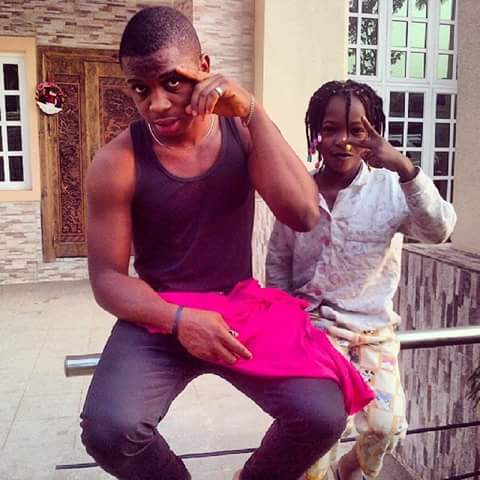 Facebook:
5) Akindele O. – I could remember vividly we packed out of a cracked old building because it's not conducive,not beautiful,lack good door, good beds, good wardrobe we are so bad about our situation then, the most funny aspect is that mosquito is our tenant then we spend a lot on drugs. There was a day my friends wanted to visit me in our old building but I was scared to invite them at last they came but they really mocked me after that day and I was so depressed, since then I vowed not to build less quality house in my life, not quite long my Parent were promoted in there palace of work and I was so happy my dad planned to complete his new ongoing building. That night I was seriously browsing on Internet to get the best building material both interior and exterior material for my dad to avoid embarrassment and insult, finally I find Emilinksng company that produce good interior and exterior building materials and I was so happy beyond description. Now will live in a house built with good materials check the building out on my display picture. I can invite friends and neighbor to play snooker with me.. Me and my family rejoice #Emilinks #mydoorstory #day25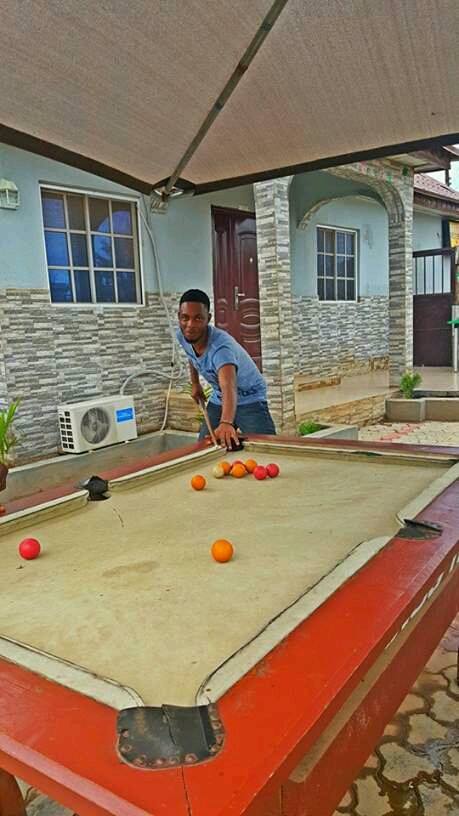 6) Elvis O. – Most buildings in our societies markets the word "substandard". It has gotten so bad that our institutions also flaunt this label- the substandard label. How do i mean?? Take a look at our schools, projects are awarded to contractors who buys substandard materials to complete these schools. Chairs and desk doesn't last for school children and they end up sitting down on the desk to receive lessons all resulting from the greediness of some contractors thereby they endanger the lives of little kids. What these contractors fail to know is that children can't always be cautious hence quality materials are needed, materials that won't wear out easily. Office chairs and desk are mostly substandard and poor teachers are forced to be uncomfortable all through school hours. these uncomfortability later lead to high blood pressure eventually death, yes death. All these and more happens from the negligence of a few people who decide to enrich themselves with one project.
Little things are littles but whatever we do counts and all these can change when we start thinking right, when we start thinking quality,durability, affordability. YES THEN YOU ARE THINKING EMILINKS.
#Emilinks #MyDoorStory Day25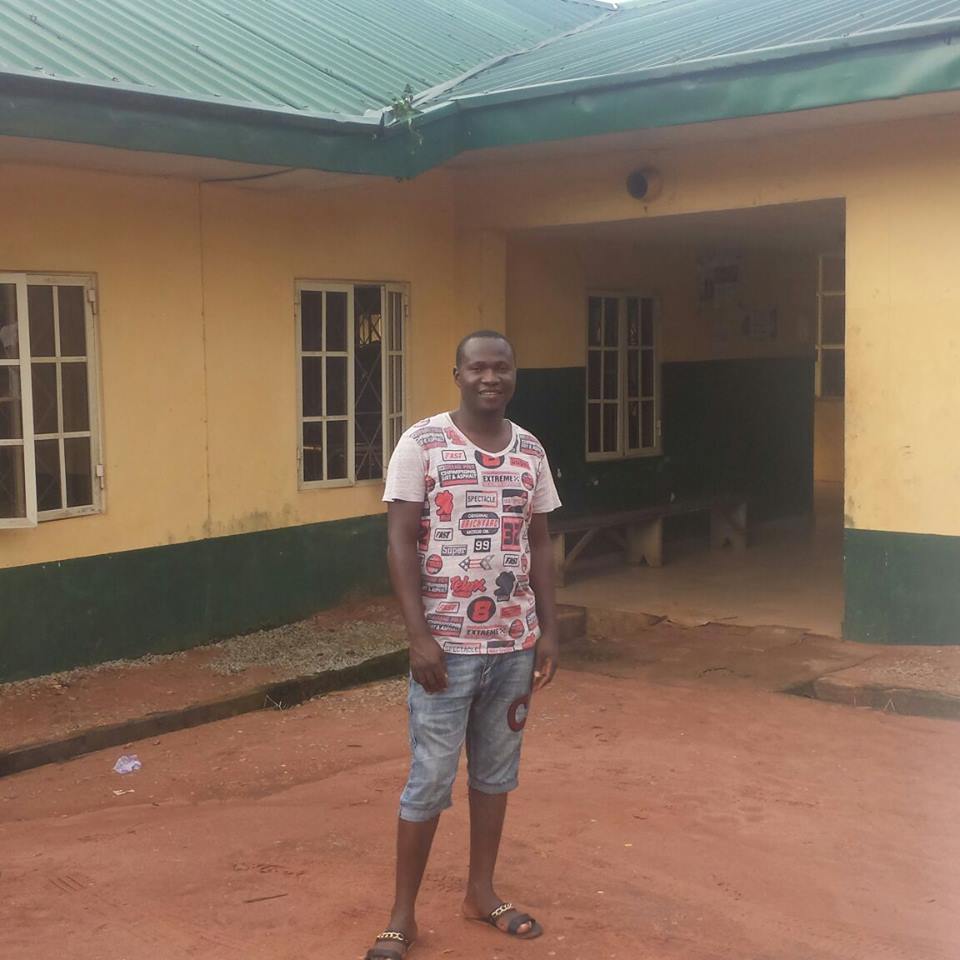 7) Onoriode K. – Day 25
#Emilinks #MyDoorStory
Last raining season was a terrible period for me and my family. We were leaving in constant fear and alertness,WHY?because the rented apartment we were living in was bad, did I say bad? I mean, worse… The roof of the house was leaking and whenever it rained,we wud all be running up and down like James Bond, all this came about because the landlord used Substandard materials.
Yes, we were managing the house because, it was quite cheap and my parents were almost done with building ours. But one faithful night, precisely on the 23rd September, 2015, we experienced the heaviest rain ever! Everybody was up and doing, my dad was trying to mend the ceiling, my mom was packing some valuables, my siblings were trying to put buckets on leaking spots so it wud leak directly into the bucket. My cousin was using Parker to bail out water from the kitchen, while I was removing electronics from leaking spots to avoid electrocution ! IT WAS INDEED A NIGHT TO REMEMBER. Almost everything in that house had issues, there was a time the door knob of our front door couldn't move… There was no way to wind and unwind the knob. The furniture and shelves were already friends with termites. Because of the troubles we faced in the house, my father promised to make our own house a better house. He bought quality materials, he didn't want us to go thru wat we went thru wit the leaking house. We moved into our new house and we have been enjoying it since… Our front door is Emilinks door, we have two wardrobes from Emilinks also! To avoid sleeping wit one eye opened, use quality materials. Use Emilinks.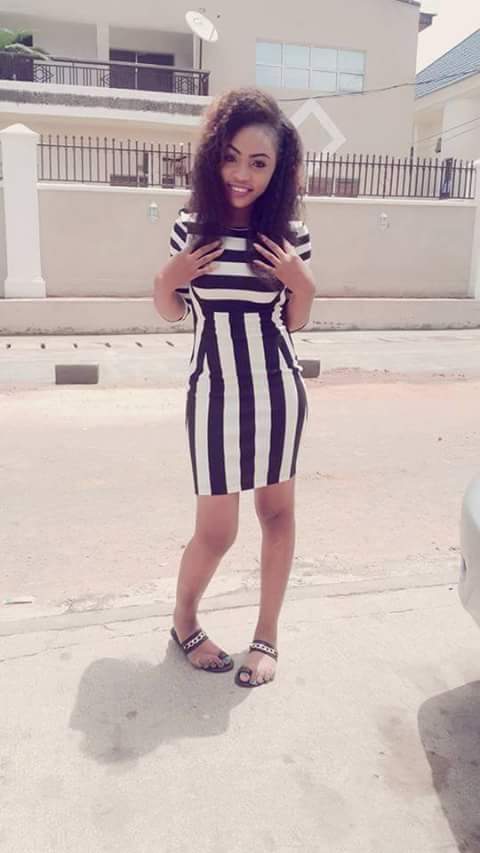 Instagram:
8) @ajibadeboluwatife – @emilinksng @bellanaija #mydoorstory #day 25
A lot of people are ready to compromise,when it comes to building homes,they don't mind using substandard materials, so far they would complete their house on time.Building collapse has become very rampant these days and people need to understand the importance of using good quality and standard materials. shelter is important and must not be built with substandard materials.shelter must be built with good and quality materials such as #emilinks, a global manufacturer of world class furnitures and finishings that makes doors, wardrobes, beds, kitchen, roofs, shelves and many more.
Its high time regulatory bodies such as Standard Organisation of Nigeria(SON), National Association of Civil engineers, National Association of quantity surveyors etc. take a big stand on this and eradicate substandard products completely. Emilinks has taken that stand already and they are leading us to greater good. They have bettered the lives of people by securing their lives and property and protecting us against theft, collapse, diseases, frustration, money wastage and many more. #Emilinks is world class.
I remember last week, when there was heavy downpour, it was so much that people had to hide.My friends house was really affected, their landlord built their house with substandard materials because he wanted to save lives,little did he know he was endangering lives of his tenant.The rain removed their roof and broke their wall.Their last born almost died, because of the heavy rain.They had to stay with their uncle for 2 days.My dad came to their rescue when he changed their roofs and wardrobe to #emilinks Since then there is no more danger of lives and prosperity. #emilinks to the rescue. Now that the use #emilinks they are safe and secure from thieves, rain, storm, rodents, insects, abuse etc. #emilinks got them covered.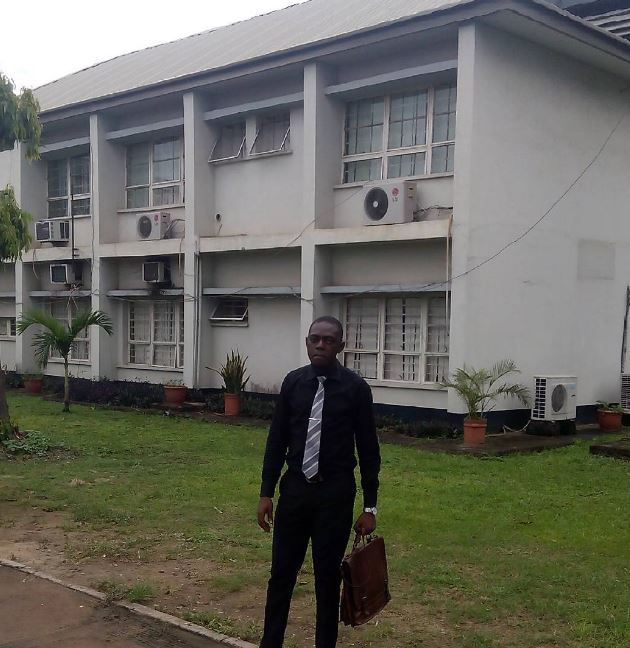 9) @dele4sure – My story goes this, according to Karl Marx " the more the powerful of means of labour ( instrument like modern machine than more of human impact to his object of labour ( i.e the ability to acquire best materials things natural environment give) it's obvious that building this building was collectively plan by group of architect which it very unique and previous in my on sight it it was building in 1960s with the best materials like cement brick and thick iron rod how I wish we can still continue to built the pattern. I was amazing when I first sight it because it was single handily built on just 24 pillar with packing space throughout at the floor, and combination of four storey building on just pillar, vow is so amazing and very creative which make it a point of reference to all. I come concluded by saying that by money almost everything is possible. @bellanaija @EmilinksNG #Mydoorstory #Emilinks #emilinksmydoorstory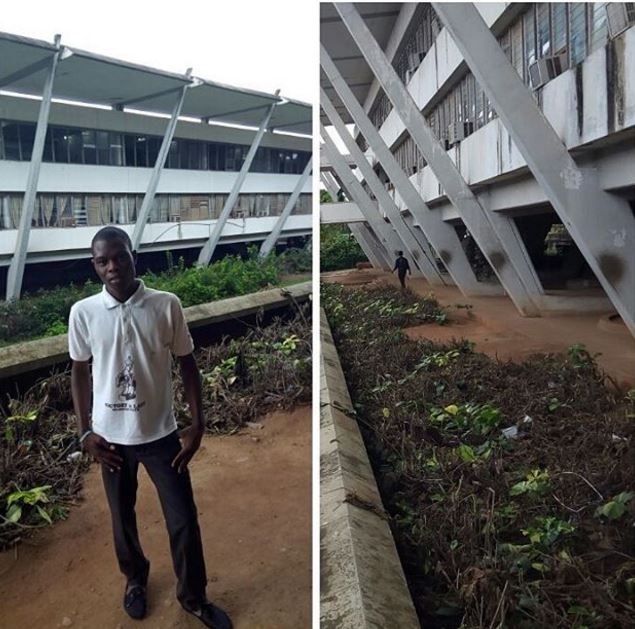 10) @lilyndinso – There's this house beside our house always scares people away as if its a monster when closely looked. The owner of this house lives in the city and has seen that houses are life time investment and then decided to build one in his home town. So he handed it over a contractor who went brought substandard materials to build the house. Before they could finish, the house started having cracks all over it. When the owner got the news, he was very furious. He came home and confronted the contractor but the contractor told him that his pastor foresaw this. That the evil people in the village are at war. So this businessman believed the contractor unknown to him that his contractor used inferior materials to build the house and up till now, the is considered evil house. Nobody go close to it. #emilinks #mydoorstory #day25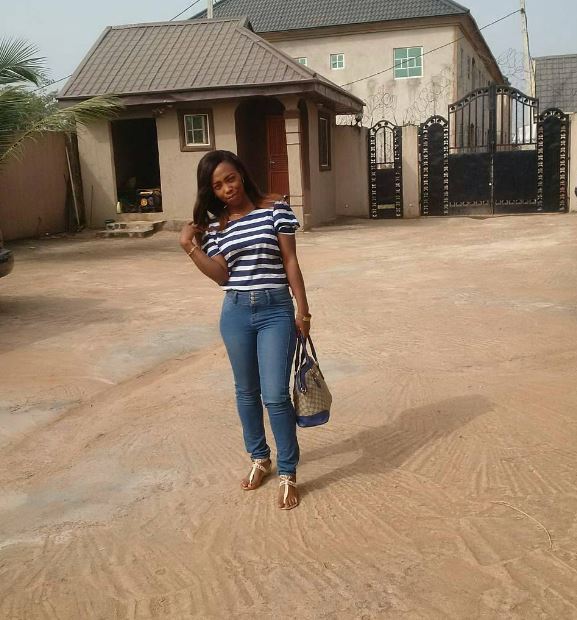 ____________________________________________________________
If you were announced as a winner on previous days of the giveaway, please check your Inbox/Message requests/Spam for all the details we need to process your reward.