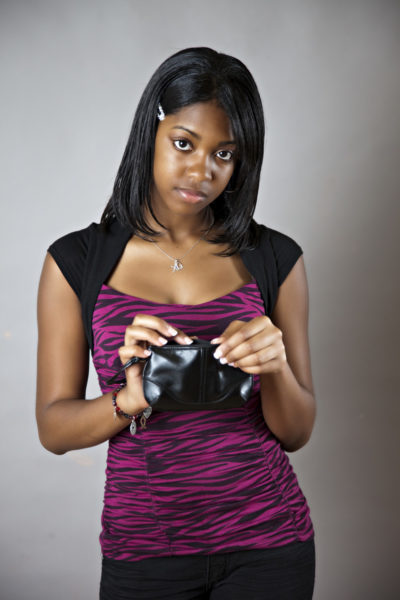 Exchange rates haven't been so fair to us; neither has the cost of tuition, accommodation, transportation and books. Forex cannot even do Throw Back to when the rate was £1 to N250. (*sigh*)  Painful Sturvz.
In the light of this, I think it's wise to consider how we can save money as students. Tips and tricks we could apply here and there to live a popping, yet cost effective student life. I am very excited to write this article, not only because I think would I be helping someone out there save some money,but because I am certain I would learn a thing or two from your comments. (I'm still a JJC, let's just help ourselves in this economy)
Open a Savings Account
As you are opening a current or student's account, request to open a savings account too. (Preferably the two accounts with the same bank). By so doing, it would be easier and faster to transfer money you intend to save to your savings account or transfer from savings to current, in cases of emergencies.  I would also suggest that you save 1/3 of your monthly allowance…just because it makes sense. But then again, live within your means. If you can survive comfortably on the remaining 2/3, we move!
It's advisable that once your allowance gets to your current account, transfer your savings immediately…no negotiations or considerations. Just do it! If you're too much of an O.B.O to save, you might as well just close this page now. Jokes. Let's be friends please. Let's spend your money together. I kid. But I kid you not.
Buy second hand textbooks
Depending on the course, you could spend about £200 or more, buying textbooks from a renowned bookstore or the school bookshop. Meanwhile, you could have spent less purchasing from Amazon or Ebay. Importantly, I'd advice that you buy second hand copies from these online stores. Better still, asking or purchasing from those a year ahead is a fantastic plan; second years sell or maybe even give out their old textbooks to first years. However, if the publisher makes significant changes with every new edition, be sure to check that the edition is up to date.
You do not need to purchase every textbook on the recommendations list. If you could easily get the same at the library, don't be in a hurry to buy it… Borrowing gang. They would think you're a serious student with many library books…if only they knew!
Join a Nigerian Society or Attend Nigerian religious gatherings
At first, one may want to avoid most 'nigerian-ny' things, people, societies or organisations, (I was part of those ones) but trust me, some are worth it. If you're a christian, you may join churches like KICC, RCCG, Winners, Deeper Life, MFM and the likes. Besides the spiritual benefits, most of these church members eventually become like family. You get to meet and make friends, ask questions and get answers from people that understand your accent and are ready to help. Importantly, several church members (Phd Students, final year students and co) often offer to proof read my assignments or find time to discuss some complicated essay topic. Lastly, refreshments after service and Jollof rice every thanksgiving Sunday! You won't want to miss that. *wink*
If you're not religious or perhaps a muslim, do join the Nigerian society. It's as fun as it can be. But then again, you could form 'I can do bad all by myself'. Figure your way through this. It works sometimes. Bahd! Baddo! Baddest!
Locate your Local Market
Whatever Uni you're in, I am positive there would be a centralised local market somewhere. And by Local Market, I do not mean a super market. Irrespective of how cheap or affordable their prices are. I mean a proper proper market, of course quite modernised. Here you can buy fresh vegetables (Tomatoes, pepper, vegetable leaves for soup etc) fruits, chicken, fish, gizzard and most likely get a couple of African Caribbean shops too! This is a fantastic food shopping alternative as you would get most food items there in larger quantities, fresher and cheaper than those offered in supermarkets.
Become friends with the owner of the Afro Caribbean shop. You may get better bargains because you're a fine Yoruba girl. You may just be lucky. Don't go and unleash your African blood and start pricing upandan. 'Price' with swerg please.
Cook
Lord knows how much money I've saved from cooking myself, (my mother's home training efforts weren't in vain). Keep testing, trying, experimenting and 'practicalising' YouTube videos umtil you get there. Lets do the Maths. Purchasing foodstuff, ingredients and condiments may come to about £50-£80 monthly. Meanwhile, an average medium pepperoni Dominos Pizza is £14.99. Multiplied by 10 days would be about £150… And that's on the assumption that pizza would be eaten once a day without considering the usual switch to Chinese or the added sides and drinks that may come with the order.  Honestly, YouTube is the way.
Most girls are usually eager to teach guys how to cook. They'd think you're so cute once you ask. Cooking is one sure way to increase your bride price in U.K and make friends or even boyfriend(s) sharp sharp. Once they know you can cook Nigerian foods or your Jollof is banging…Jackpot! They'd start calling you names like "Mama!" "Number 1 bae!" "Wazi baby" "Madam de Madam" and start selling your market too …"You don chop her jollof? My guy that thing no be here o".
Please share your experiences… how do/did you save money as an international student?
Photo Credit: Mary Katherine Wynn | Dreamstime.com