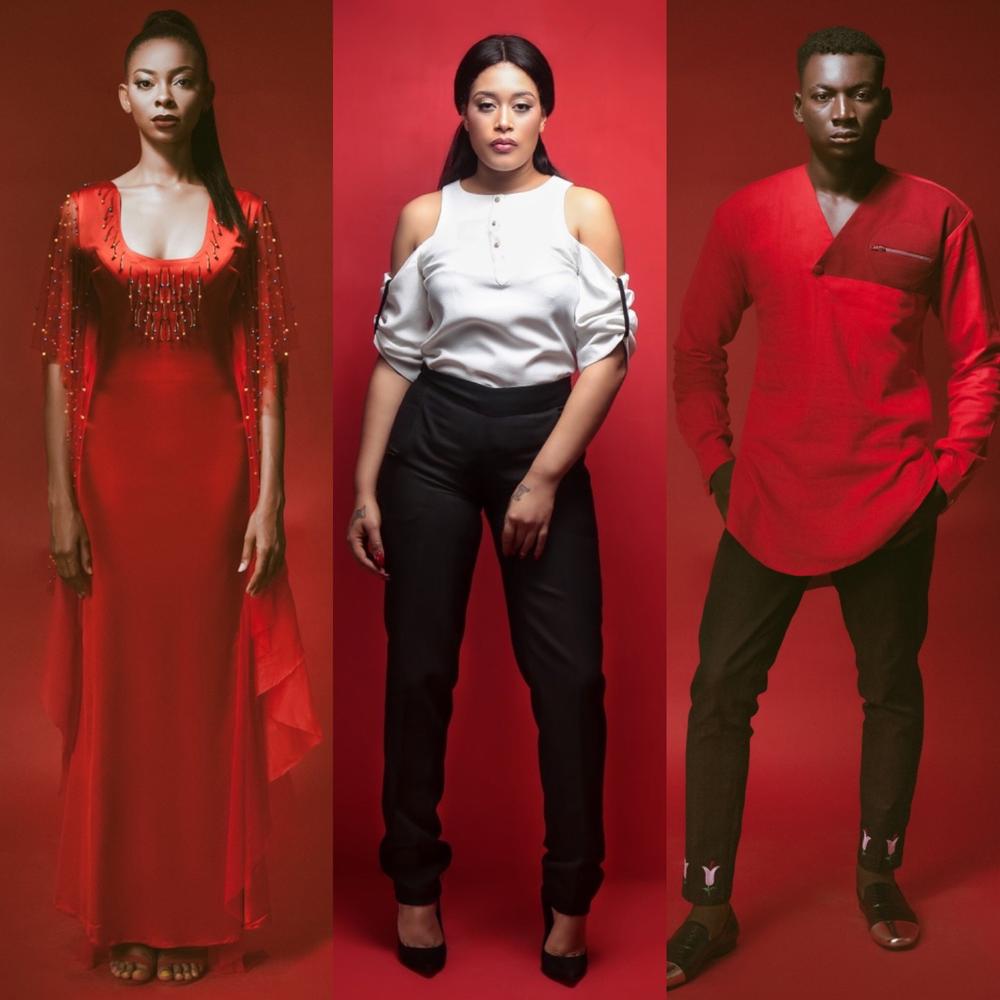 BN Style presents Collection Conversations, a weekly round up of all the collections and look books from African designers featured on BN Style from the previous week. Collection Conversations features Eki Ogunbor & Richard Akuson sharing their individual thoughts on featured collections from the previous week.
So, let's get started.
***
Richard: House of Marie. Beautiful premise around the collection, lovely designs but not a wholesomely great collection.
Why do I say that? As much as we'd like Nigeria to be socially conscious and making social statements whether through songs – as in the case of Fela Kuti – or clothes – as in this case, we always have to find a balance. Because as much as House of Marie would like to raise awareness for some of these issues, House of Marie should know that selling those clothes is absolutely important too.
Except of course, it's a purpose made collection for either museum exhibition or something in that light. I do not see any woman walking around with provocative paintings on her dress like a poster.
But as statement pieces, I like the paintings and also admire the fact that they speak to a ravaging social issue such as child marriage which has unfortunately eaten deep into Nigeria
Eki: I agree with what you've said about the collection as statement pieces
I think some people might like the idea of "wearable art" I don't think they are totally unsellable. My fave is this jumpsuit, it's so vibrant and I like the peplum in front.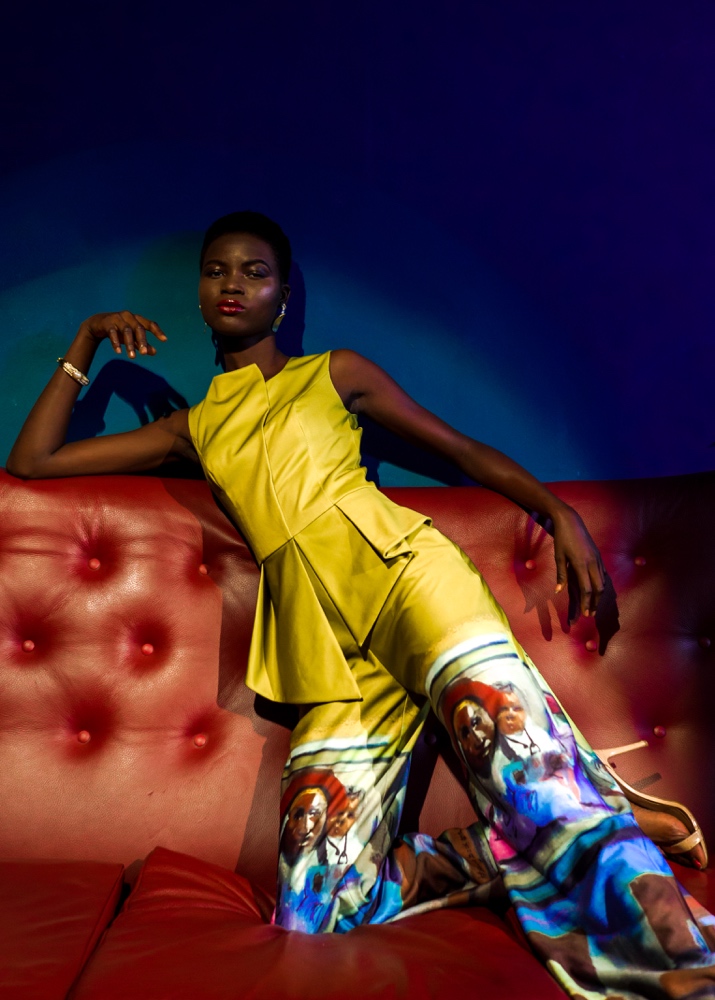 Eki: But I have to point out, some of the piece had not-so-great tailoring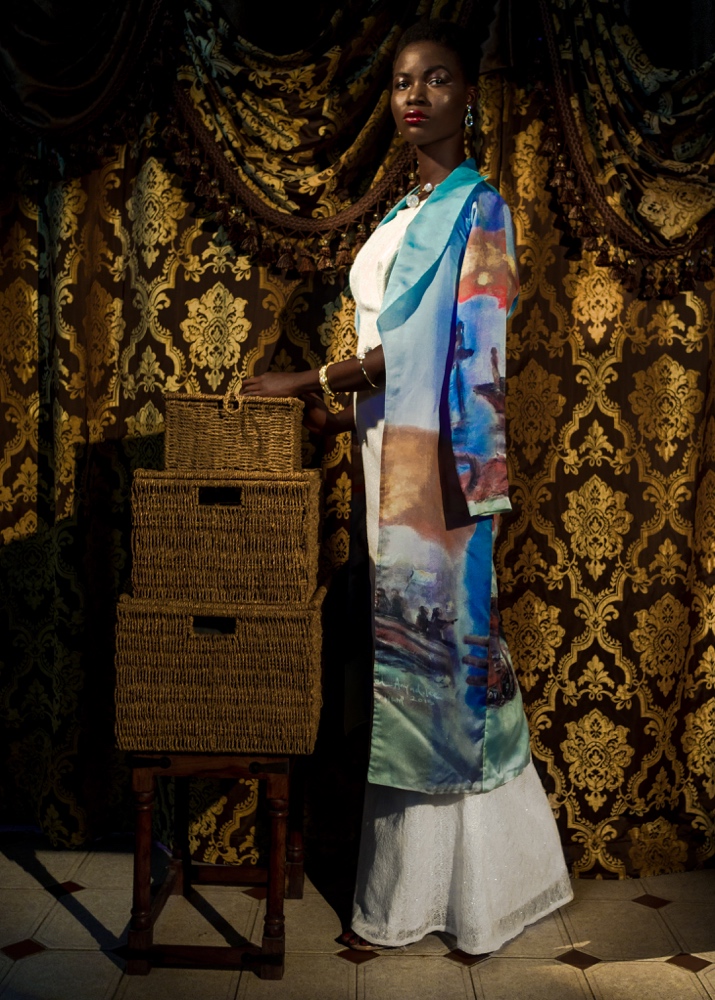 Eki: And an iron or steamer was needed here especially on the sleeve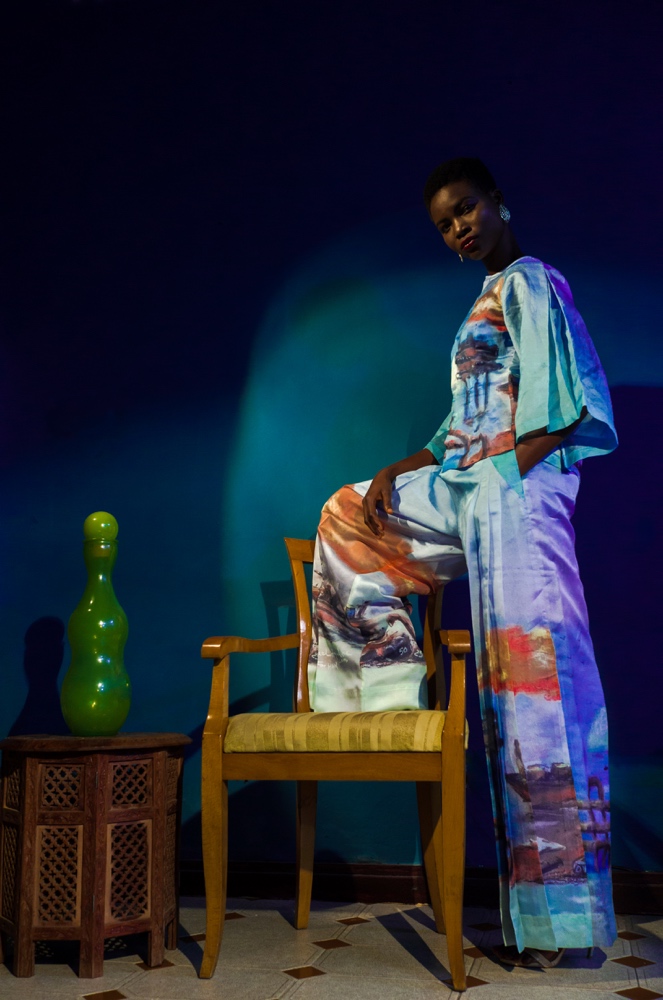 Eki: Do you have a fave ?
Richard: @ bad tailoring – Yes, I agree. I like the jumpsuit too
Next Aisha Abubakr. So, I worked on this shoot as the stylist and creative director and also handle the brand's pr and I've read the comments ?; but I'd like your honest opinion on the clothes and styling
Eki: ? The comments didn't have one direction
Richard: Hahaahahah and the clothes??
Eki: In my "honest opinion" I really liked it. Initially I thought oh too much red but the photography made it work with the shades/shadows and lighting in different places on the pieces. Yes it was all red but it looked like different shades of red at the end of the day and it makes it memorable. Which is what you want as a designer/stylist, you want your work to be remembered.
Richard: Thanks for sharing
Eki: The tailoring was good and I liked the embellishments as well. There are some pieces I don't like in the collection but I think I'd change my mind if I saw them I person cuz the tailoring looks great.
Richard: Do you mind sharing the pics?
Eki: I think the embroidery looks a little juvenile compared to what's on the others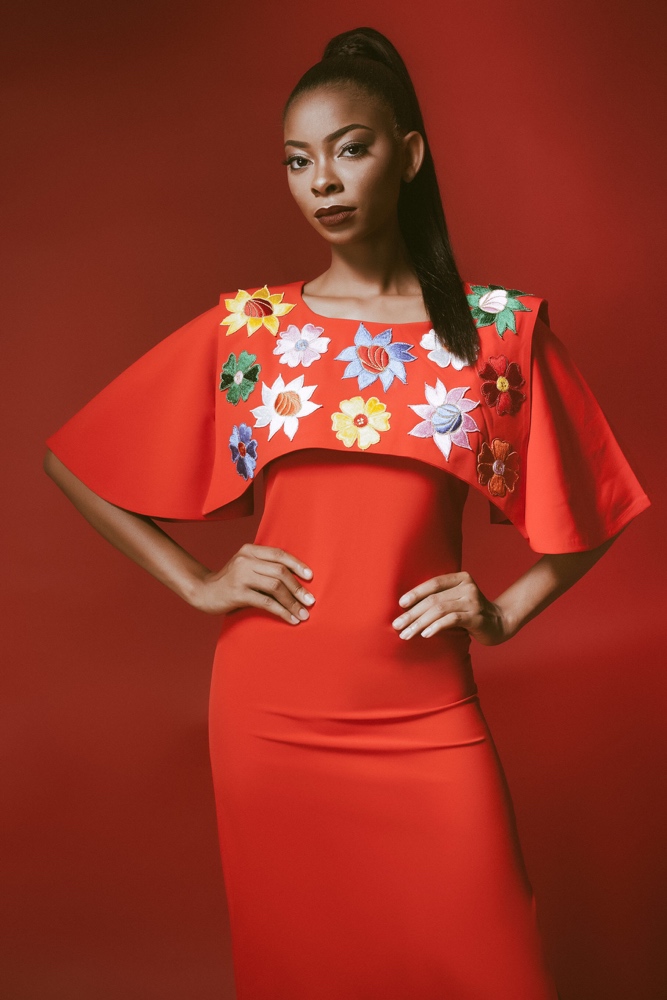 Richard: Ok. I see
Eki: And I don't like the lion behind the guy's shirt
Eki: But that's just me. I'm sure someone else will love it. These are my faves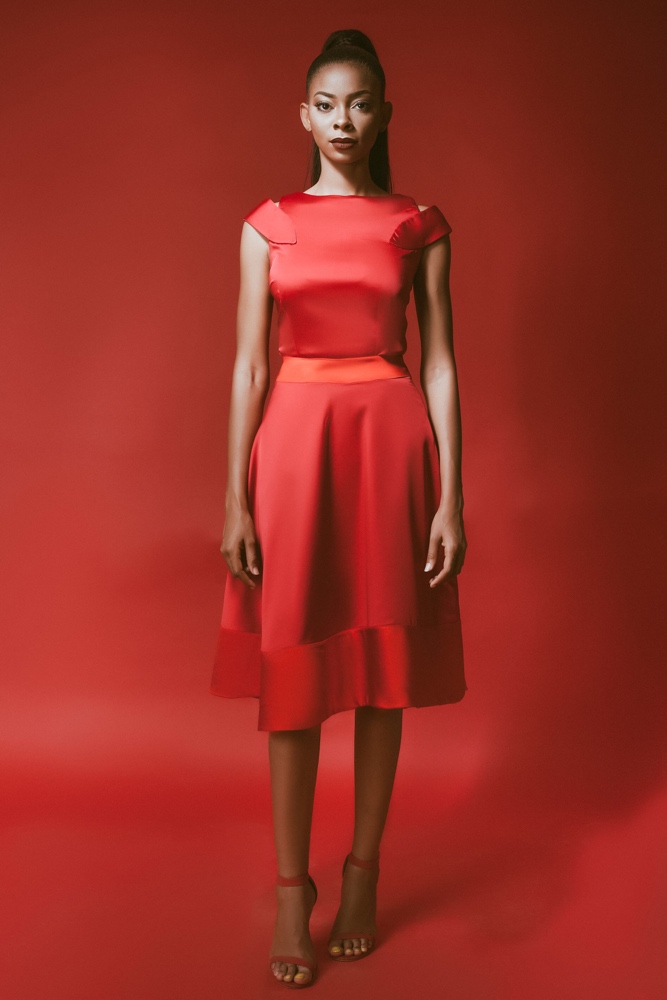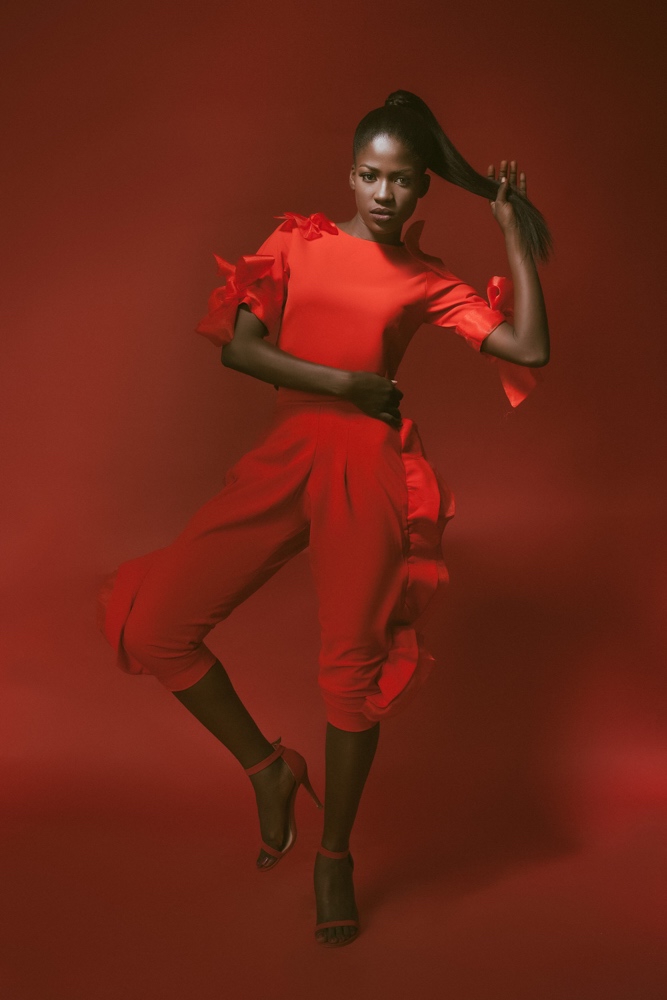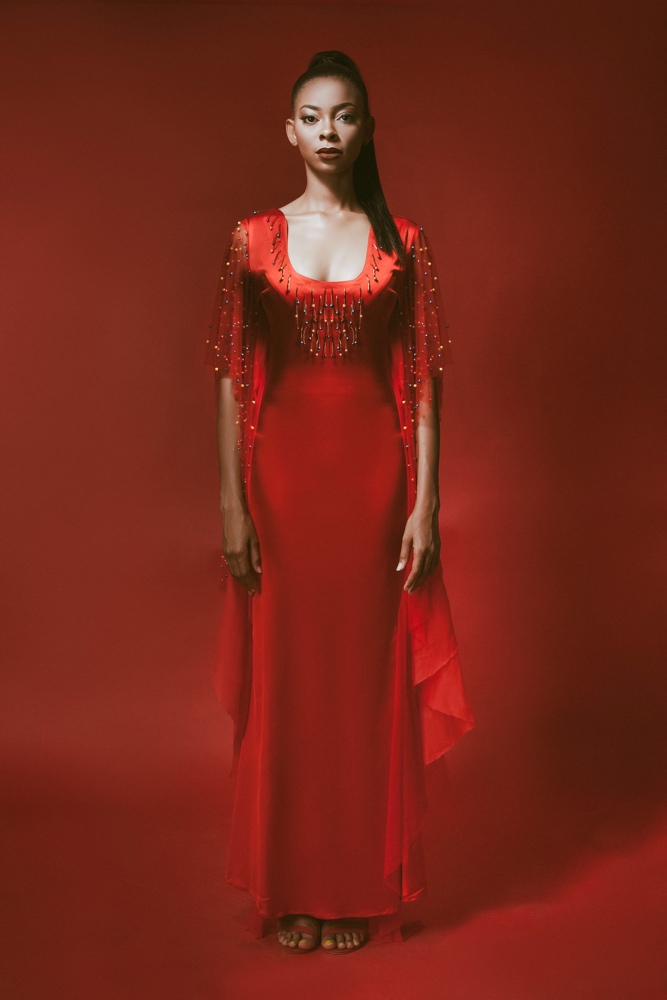 Eki: You have no thoughts on this collection ???
Richard: I do. I think I was quite impressed, first by the impeccable finishing, as I got to see and feel the clothes, then of course the cohesiveness of the collection and intricate beading. But like you've noted, I do agree with you on the fact that the dress with the peter pan neckline isn't the strongest in the collection and the lion might have been a tad much
Eki: Grrrrreat! Thought you'd be mute after working with the brand ? ?
Richard: Hahaha
Eki: Wana Sambo next
Richard: So, Wana's collection looks quite interesting in the sense that I think it was made specially for Adunni Ade. But I can't really see beyond that which is quite a funny feeling. I'd like to imagine you in them, or some of my other friends but I just can't
Eki: Ahahn Richie Wintour !!
Richard: Hahahahahaha. That sounds so good ???
Eki: They made it in her size so that it fits her right for the photoshoot, right? But I can actually wear some things o, like these dresses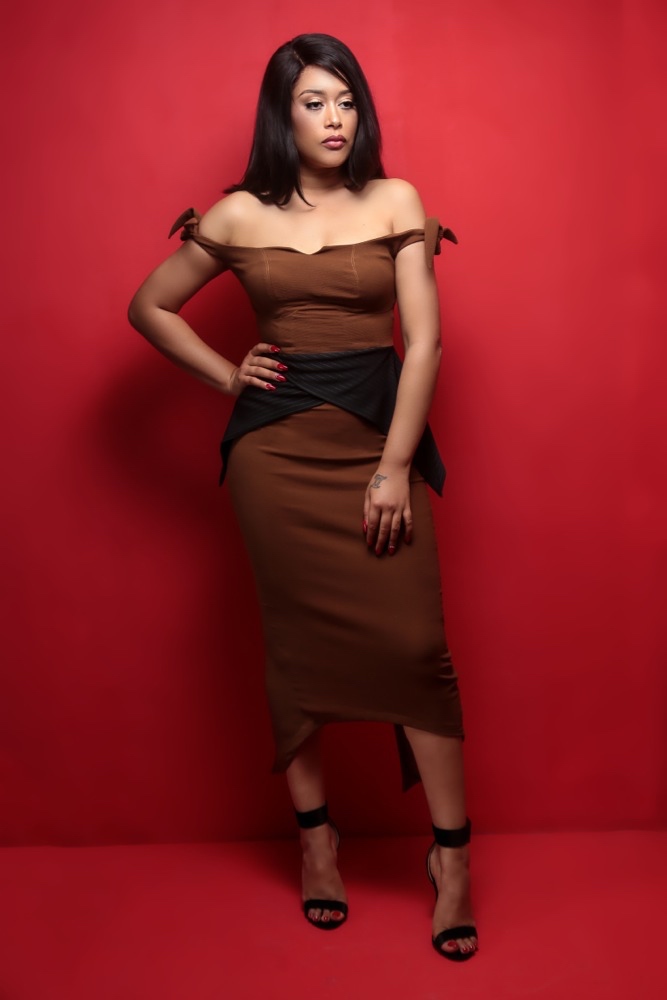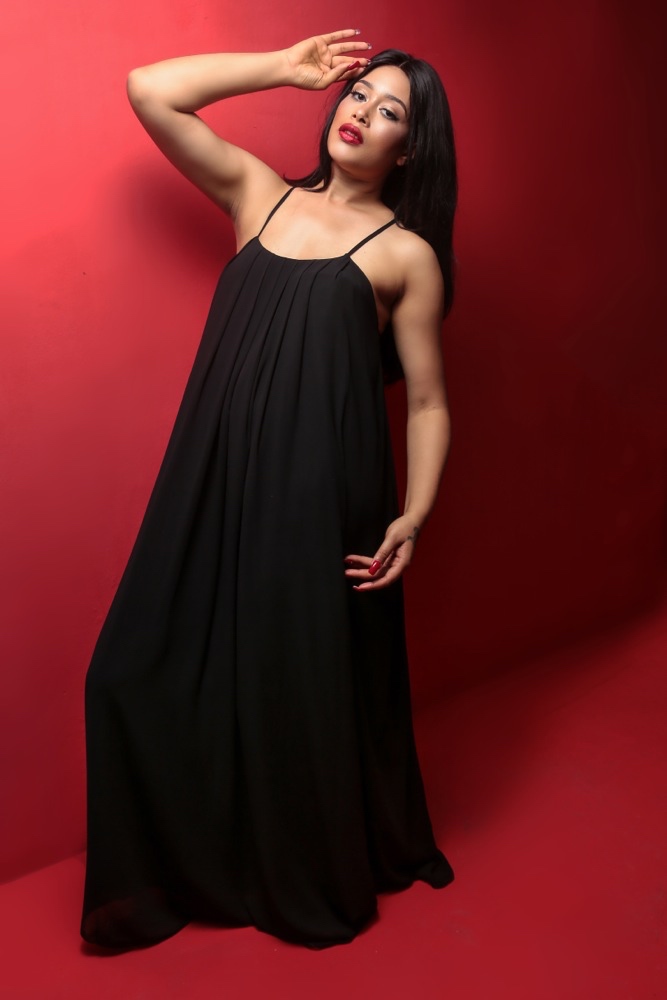 Richard: Yes, I understand that. But I just can't see beyond her wearing the pieces
Eki: Ok. So do you have faves?
Richard: Yes I do. This…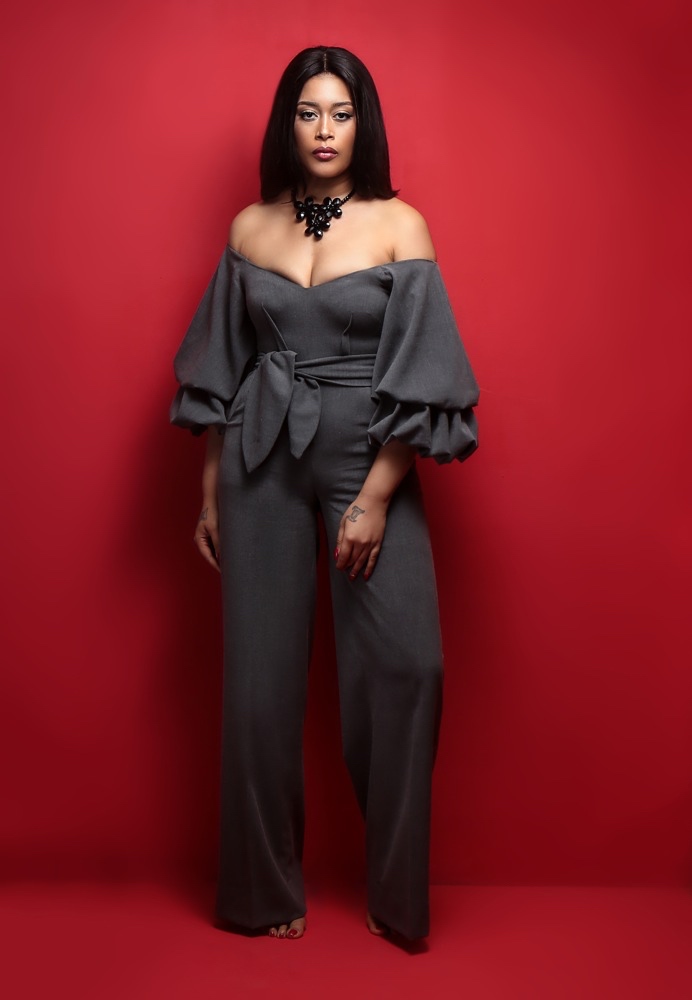 ***
The title for this edition was inspired by the all the red from last week's collections. Red in Aisha Abu Bakr (red clothes and background) and red background for Wana Sambo's shoot as well.
Watch out for the LFDW specials next week!