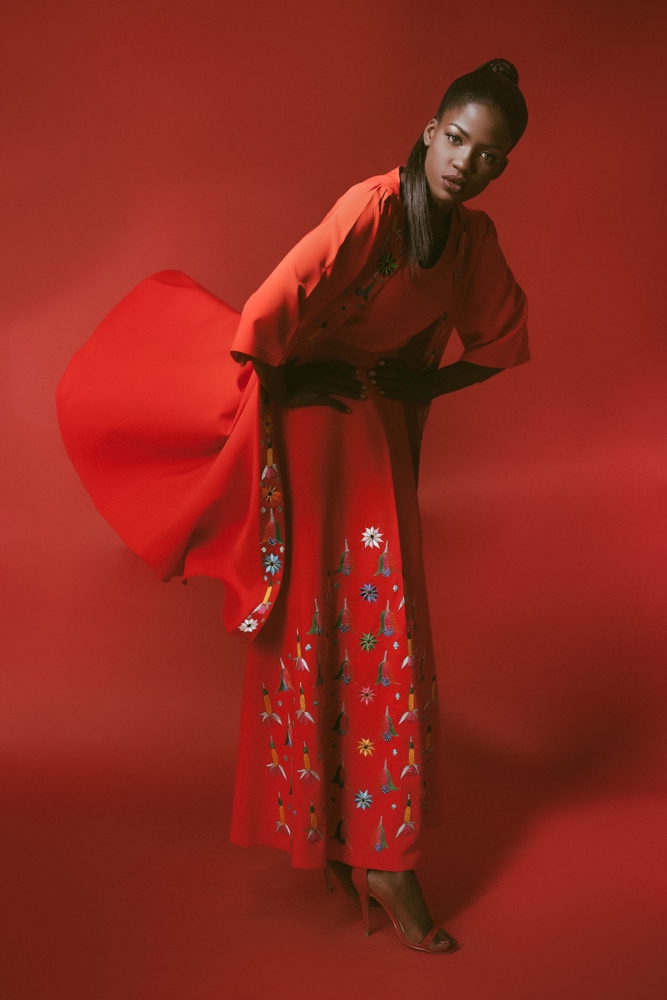 This collection was inspired by a striking young lady in red that struck an unforgettable impression on designer and Creative Director of name sake brand Aisha Abubakar at a cocktail party.
Aptly called Rouge, the collection marries the designer's long time love for red, her memories of sunsets and bonfires experienced on her many trips to Seychelles, the Caribbean, and the inspiring awe that was provoked by the girl in red to create a collection solely anchored on red – her favorite colour.
Intricate beading – using pearls, crystal beads – and embroideries carefully and generously hand stitched on luxurious fabrics, such as; silks, Crepe De Chine and Duchess Satin with accents of oriental influences inspired by some of the designers Eastern travels; all come together to create an un-apologetically feminine collection for the contemporary woman who's not afraid of provoking a sartorial statement while looking and feeling her best.
See the Photos
Credit
Photography: Romeo Shagba @romeoshagba
Styling & Creative Direction: Richard Akuson for The PR Boy – @richardakuson
Makeup & Hair: Mishdoo
Models: Winfrey Okolo – GI Models, Ayomide Babadele – Zahara Models, Eddie Chris – Myth Models
Publicist: The PR Boy, @theprboy_ng
Website: www.aishaabubakr.com
Instagram: @aishaabubakrluxurydesigns