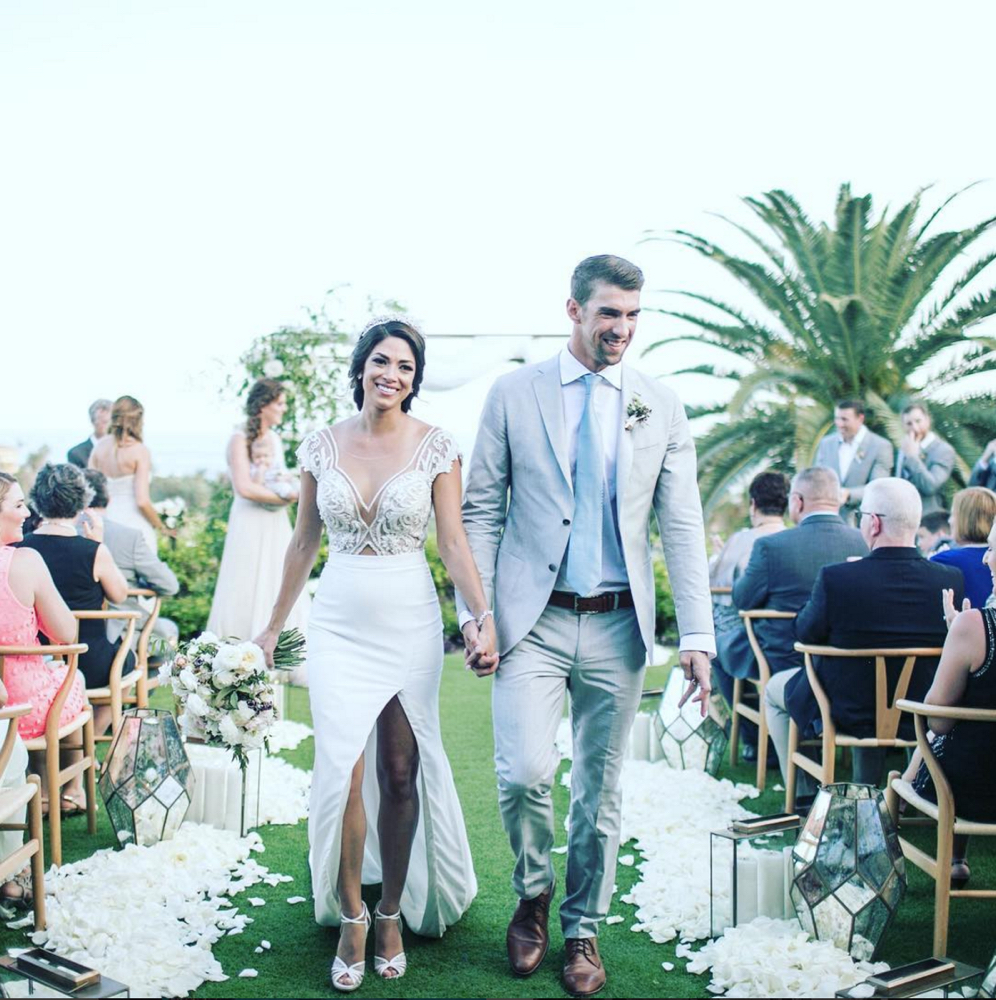 Olympic swimmer Michael Phelps and Nicole recently revealed they secretly got married before this year's Rio Olympics – click here if you missed the happy news!
The couple got engaged in February 2015 and welcomed their son, Boomer, this May.
In a new ceremony this weekend in Cabo, Mexico, the bride Nicole wore Julie Vino. She called it the happiest day of her life and has changed her name on Instagram to @Mrs.NicolePhelps, while he said she's his best friend and he loves her.
Congrats to the happy couple!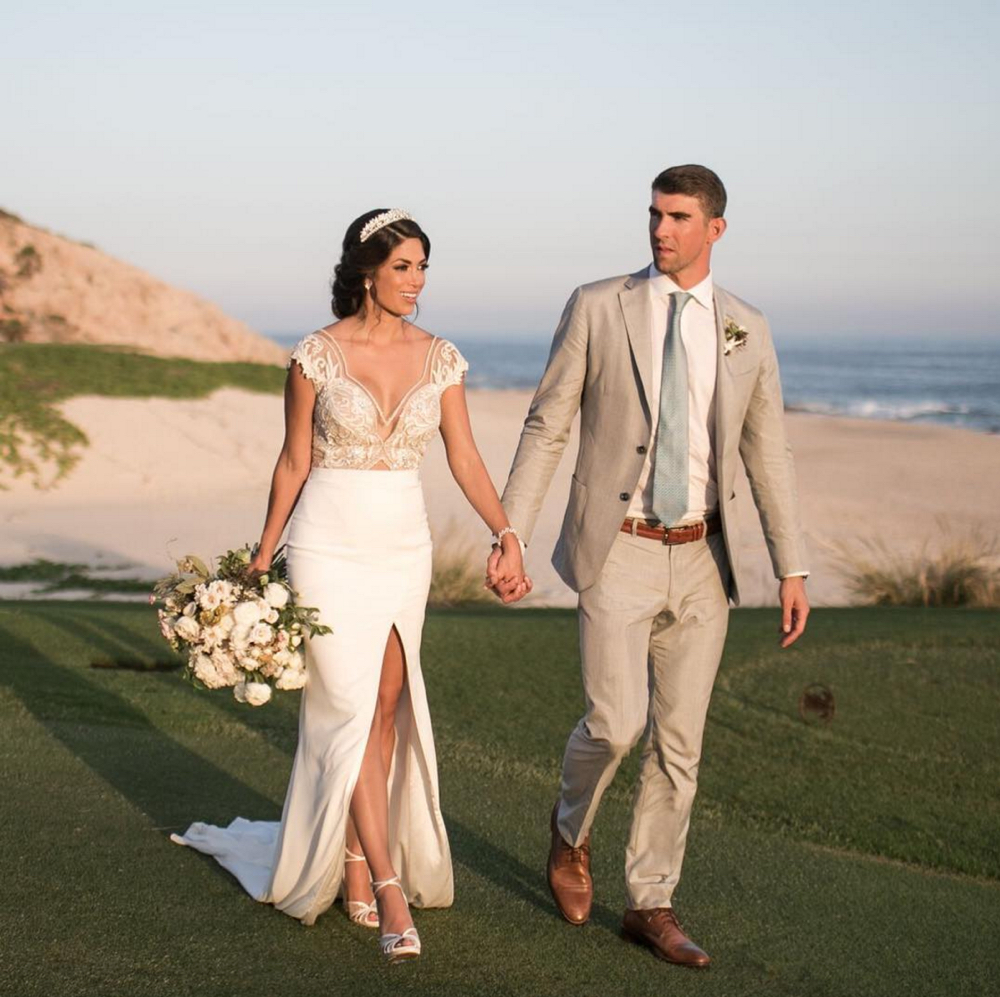 Photo Credit: Boone Studios