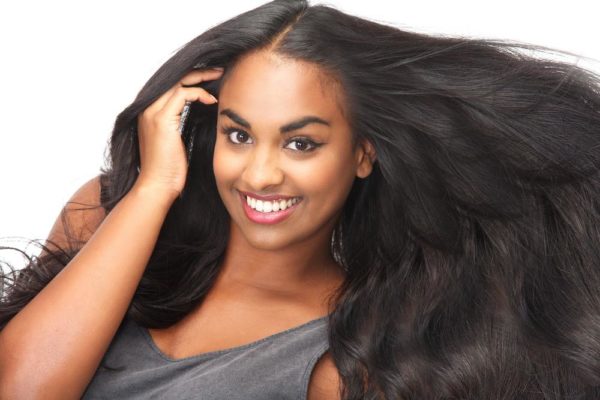 The cover of night is one of her many costumes, and she wears it with ease, like water following a familiar course. She also has on a waist-length blonde wig that hides her cropped natural hair; aquamarine contacts that mask her tan pupils; and the Kylie Jenner-style lips that people rave about these days. Tonight's disguise is different from last night's, and tomorrow, she will transform into yet another character. She prefers not to walk the red light because the class of customers she prefers, even though they are as sleazy as the rest of the human population, do not want to be seen patronising ashewos.
Although her clothes cover her vital parts, there aren't enough fabrics in the world to hide the humongous swell of her breasts, her non-existent waist or the bountiful span of her hips. Her friends often say she has the exaggerated proportions of comic book heroines. Cars stop for her, their drivers rake her with their eyes and offer her rides, but she ignores them because they are only ordinary Kia Rios and Toyota Corollas.
And then a Range Rover stops in front of her. She straightens her back and puts on a smile.
The driver pokes his head through the window and smiles at her. "Where are you headed?" He asks.
"Depends on where you're going," she replies in her crisp and effortless BBC accent. Her reply is the right one, a code of sorts known only to dedicated night crawlers.
"Get in, then," he replies her with a smile.
*
Her citrusy scent fills the car as she steps in and bangs the door shut. He watches her from the corner of his eyes as he pulls into the night's lazy traffic. What a body! Her full chest makes him miss his mother and an infancy he cannot even remember. He knows these classy babes hate the term ashewo, they think of themselves as runs girls. A rose by another name, so to speak.
"I hope you don't mind Royal Hotel?" He hopes she won't object to the accommodation arrangement. The hotel is a seedy little hole famed for always having cum stains on the sheets and cockroach wings in the bathtub.
"It's okay," she replies with a smile. "Your comfort is my priority."
*
She retrieves her cell phone from her handbag and scrolls for a number. She finds Jack's name and sends him a text: dis mumu has just chosen to tek me 2 Royal, one of our fave hotels. Move there now n get ready 2 strike.
She smiles when her phone beeps. It is Jack's reply. On d move, says Jack's message. She rotates her eyes three-sixty degrees and takes inventory of the client's possessions: a MacBook sitting in the backseat, an iphone7 on his thighs, and though she almost misses it, there is a brown briefcase beside the client's legs. She smiles. Briefcases promise lots of money. The last time they'd scored a client with a briefcase, they'd retired for a week with 500 grand in cold cash. She is the bait in their business. Jack had picked her up one night during her red light days, and after a steamy session with him, he'd proposed the business. "You are too fine to be an ordinary street girl," He'd said. "Let me show you how big you could become."
She hasn't ever regretted the decision to say yes to Jack. She is a big girl now, thanks to him. She makes eye contact with tonight's client and winks at him. Jack would have paid for a room at Royal Hotel by now, pending her arrival with the client. He will then knock on the door pretending to be room service, and once she opens the door, they 'll team up, beat the client up at gunpoint, gag him and tie them to him metal bars on the window. Her eyes dart to the brown briefcase once again. Its presence brings a smile to her face. As far as she knows, her loser clients are always too ashamed to report to the authorities, and the hotels can never catch her, not with her many disguises. She is so far gone in her happy thoughts she doesn't notice the client's eyes shining in anticipation of his personal plans for her.
*
He plans to pin her to the bed, demolish her cervix jackhammer-style, and then snap her beautiful neck like a dry twig. He prefers bloodless kills. He'll drop her body in the dirty bathtub afterwards and take out his tools – all sharpened and waiting in the brown briefcase – and he'll dismember her, tenderly, body part after expensive body part. It is almost election season, and the demand for human body parts has skyrocketed. He has many politicians, businessmen, and even clergymen, who routinely purchase parts from him for one diabolical assignment or the other. His partner, Scorpion, is already waiting at Royal Hotel for him to bring the whore in, have his fun with her, cut her up afterwards, and then Scorpion will help him drain out the blood and wipe off all traces of the slaughter. In the morning, this bitch will be just another missing person.
The client veers off the highway and enters a bumpy, narrow street. He pulls up beside a moss-covered half-wall. A rusty signboard announces Royal Hotel. Inside the lobby, a sleepy receptionist mumbles, "Room 402," and hands them a rusty key. The room is easy to find. The client pulls her into his arms as the door bangs shut behind them.
"Wanna freshen up," she says as she makes for the bathroom.
The client waits until she disappears behind the door before he takes out his phone to text Scorpion: show 402 now now.
Inside the bathroom, her fingers skip across the touchscreen of her phone as she types. Jack, na 402 we dey. Come now abeg.
She exhales, puts her smile back on and steps into the room and the client's waiting arms.
Then there is a knock on the door.
Photo Credit: Dreamstime