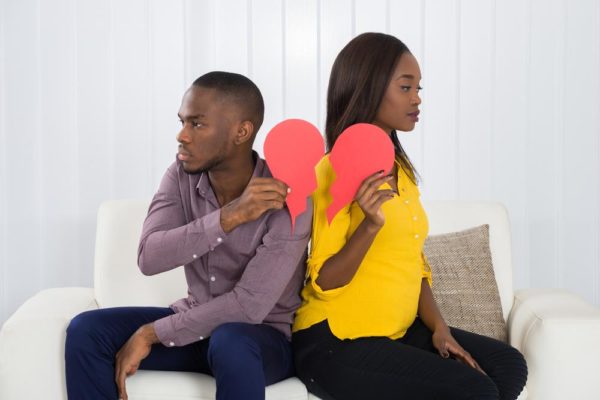 There is something about the concept of marriage that plays out on 'E' that plays out on the red carpet, on the covers of glossy magazines, on the pulpits of celebrity congregations, and in the lives of business moguls. It is something that appears admirable, and glamorous – but yet is so heartbreakingly vulnerable.
What is it about modern day marriages which even after getting the approval or envy of the populace still makes it come to a halt in a fragmented manner reminiscent of cars in a pile up? Why do things fall apart?
What is it about the coming together of a man and woman who have the intention to live like Cinderella and the Prince in a 'happily ever after' bubble that is so fatal? Somehow all they end up doing is sharing the fate of the wicked stepsisters?
Is it that in the reality called real life, it's not possible to have a picture perfect relationship as a result of a picture perfect wedding? Why doesn't a courtship in Paris, a wedding in Dubai, a honeymoon in Cairo guarantee bliss? What is it about celebrity relationships and marriages that is so fickle?
Sometimes when we watch them in a mixture of admiration, envy and wistfulness at their whirlwind courtships, we think they have something that is elusive, that is strictly off limits for regular folks who live nondescript lives.
With eyes glinting, they talk about how they met in one exotic location or the other, and they tell us how they are so sure that the partner and spouse –to- be is just right. They say it with a sincerity, that on closer scrutiny is no different from well-rehearsed lines in their latest movies, illegal business deals. The failed campaign promise, that is no different from the romantic lyrics in their award winning musical compilation.  It is no different, in their unrealistic and scripted portrayal in the latest reality show.
In hindsight when we see the accusations and counter accusations on the pages of the newspaper, we realise that maybe they didn't really know who they were in the first place –  at least not enough to know who really complements their weird lifestyles coupled with great acting abilities.
You see celebrities and politicians by default are meant to give an impression that is usually not true. They are meant by the forces that control them to tantalize the tastes of ordinary folks who are the potential customers, clients or Soul Harvest Field. They are meant to give bored housewives something to look forward to in their state of mundaneness. They are meant to challenge the couch potato to buy one item or the other that he can't afford, they are meant to give pimple faced secondary school students more reasons to feel dissatisfied with their lives.
They are meant to make the woman who hawks around the squalor settlement she calls home constantly be in a state of wistfulness, they are meant to make the artisan who pumps up vehicle tyres or washes cars feel inadequate. They act the script so beautifully that in the process they lose themselves.
The lose that person, who in the past could buy cooked corn on the roadside without a care in the world. They lose that side, that could love someone of the opposite sex who was broke as they were. They lose that person, who could be in a 'Keke, 'okada' and commercial bus and yet feel so good. that side that could be broke before the end of semester, that side that used to spend the whole day farting in the living room. They have lost the days when it was just them, their simple dreams and aspirations.
Somewhere on the altar of soul-sacrifice, they have sacrificed the humane side and taken on the demons of deceit, blasphemy, immorality, foul language, nudity which acts out through their desperation to get famous, to get elected to leave a false legacy; a mirage.
In their adopted lifestyles they use words like irreconcilable differences to cover selfishness and self-centredness. They fail to say that what is actually irreconcilable and conflicting in their lives is beyond the current marriage that is about to be ripped apart like a piece of tattered cloth. The irreconcilability lies within them in the discrepancies, distortions, despair that has become their new way of existence.
Photo Credit: Andrey Popov | Dreamstime.com