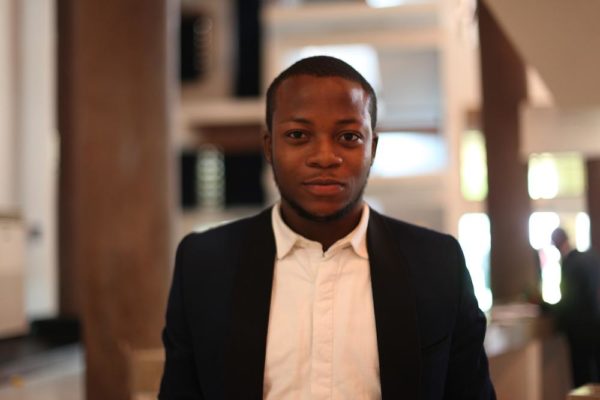 A literary festival panel can be a spectator sport. This was the case at the 2016 edition of Ake Festival – Nigeria's (and arguably Africa's) most glamorous week-long art & books gathering. Glamorous, because it attracts big names in literature, intellectuals, thinkers – not only on the continent, but in the world. Naturally, where stars are, admirers – or fans – will follow.
As Ake Festival neared its climax, it staged one of its biggest panels yet. To the left was famed, garlanded and acclaimed writer, Teju Cole. To the right was essayist, critic and novelist, Helon Habila, an authority on emerging literature from the continent, regularly dispatched by The Guardian UK to review same. Moderating the panel was Kadaria Ahmed, editor of now defunct and radical newspaper 234Next, whose tirelessly investigative streak ruffled many political feathers in its heyday.
Facing a hall without a single empty seat, Ms. Ahmed kicked off the panel with intent. The first topic was the kidnapped Chibok girls still being held captive by terrorist group, Boko Haram. Mr. Habila had written a non-fiction book on their plight transparently titled, 'The Chibok Girls'. Mr. Cole had written an essay about them in his book of essays, 'Known and Strange Things.' The essay had initially been commissioned by The New Yorker.
Ms. Ahmed wanted to know why Mr. Cole wrote an essay that didn't bring any new thought forward about the kidnapping, especially given the gravity of the opportunity to. (imagined subtext perhaps: People dream of being published in The New Yorker; and on such an important issue, THAT is what you wrote?) Mr. Cole parried intelligently, reminding us that so much had been written about the Chibok girls; meaning essentially, nothing at all by people who had little information and became authorities overnight. So he decided to write an anti-essay about the dearth of nuance about the topic, instead of writing on the topic itself.
Later, Ms. Ahmed would insinuate the same thing of Mr. Habila's book. His book simply didn't tell us anything we didn't already know about the Chibok girls. She called it, "lightweight". Mr. Habila would later read a fairly amusing portion from the book during to which the audience rewarded him with a lot of laughs, agreeable nods and 'humming', a sound of positive acknowledgement, in this context.
Encouraged by the audience's response, Mr. Habila finished with a salvo directed at Ms. Ahmed.
"Not so lightweight eh?"
An eruption of cheers, gleeful applause, whistling, catcalling ensued and sustained for almost a minute.
During Ms. Ahmed's interview of both authors, in the audience, many disagreed with her line of questioning in voice or in online commentary.
One person tweeted, "Is this Hard Talk or a book chat?"
Another asked, "Is she a critic? She should not be asking them questions to make them look bad."
They were both men.
Each time, each author first unsettled by Ms. Ahmed's questions, took a while to ponder their answers, it was as though a favoured contender had taken an unexpected hit, or had slipped. Picture Usain Bolt lagging behind in the first 50m of the 100m. When the authors finally got round to their answers, the applause was immediate, fiery, a 'take that!' to the moderator. Bolt had fired up, gotten ahead and won anyway. Ms. Ahmed had received as pop culture calls it, a 'clap back'. A return serve that wins the point. A one-up.
It seemed to me a few questions were implied in the raucous praise and applause that greeted the authors' comeback. Why was the moderator asking these hard questions? Why should she be the one to ask the questions? Was a literary festival the place for such politically incorrect critique? How dare these rock star authors be so questioned?
The panel best mirrored I thought why there is a dearth of critique of the literary art form, in Nigeria – which in other climes is an art in itself but that's another matter.
Why we should we approach literary work by Africans with sentiment, rather than logic? Yes, our favourite author has been endorsed by the civilized West. This in itself is not a substitute for our closer examination of the work. The New York Times may praise the prose, language but what about that little detail in the work they missed? How the author split Nigeria so cleanly as Muslim North and Christian South. Not that this isn't true in a sense, for instance, but it is not the complete story. Outsiders looking in won't know the difference. But we don't provide any illumination by not criticising as well.
And of course, a literary festival of Ake's stature is the best place and a rare opportunity for authors to have readers, thinkers engage with, examine their work. One would expect them to welcome, even initiate this engagement. Ake Festival performs a rare service in this regard. Except of course, they are like a certain Nigerian author who believes 'an African audience' is undeserving of his offering of fiction and verbose language.
And finally, if Ms. Ahmed wasn't the one to deliver the critique – and she did brilliantly – someone else better have been. Yes, authors are creatives, they are sensitive about their shit, but how do we know more, if we don't question. Yes, some of those questions will be hard, uncomfortable, scathing. When, now classic, 'The Great Gatsby' was published, The Chicago Tribune said of the book, "…The Great Gatsby is in form no more than a glorified anecdote, and not too probable at that… This story is obviously unimportant…" Of course, we still engaged with it.
At another point in the panel, Ms. Ahmed had opined that Mr. Cole sometimes isolated the reader with his language, references that were not easily understandable or clear. She wanted to know who he was writing for.
Mr. Cole replied explaining that he expected his reader to rise to the occasion.
Earlier, in response to another question, he had said, rather emphatically, "People are stupid!"
Dear spectator – and hopefully, critic – pick a side.