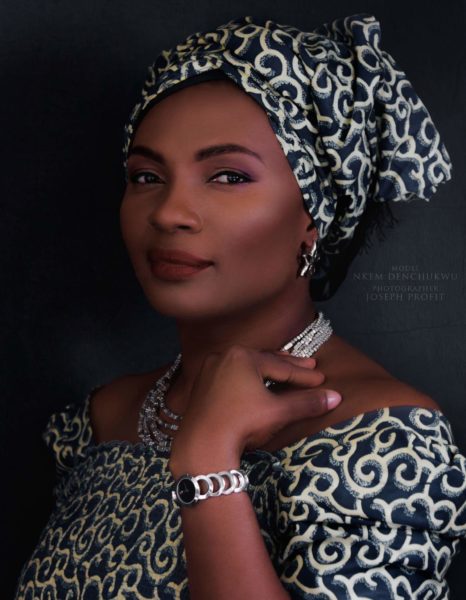 "One day, I will either cut off that tongue or I will kill you to shut you up." He said to her.
On that fateful day…
Bang! One gunshot was all it took to turn her into a bloody mess. It was in the wee hours of the morning. He walked up the edge of the bed, took one look at her, and then pulled the trigger. The savagery, the sheer brutality of it numbs the mind. And this from the man she had exchanged vows with. "I do." Her husband lost his mind in a moment of blind fury. Some brand of anger is indeed a raging storm. She had seen Death coming and did nothing to avert that.
The triggers were there, as in the mean verbal exchanges, the emotional, and the physical abuses that were piling up. He had warned her he was going to kill her. She didn't believe him. She stayed, hoping he'd change into the man she had fallen in love with…and then married.
On their wedding day, he vowed to love and cherish her till Death did them part. Seasons changed, and he adopted and swore to a new vow, to kill her instead. He did. Death did do them part. 
Fiction or not? Go Figure…
When an insect bites, just remember, it's probably in your pocket. Bullies and killers are not born. They are made.
Each time we hear of a Nigerian man that killed his wife, we ask same question, "Why are Nigerian men killing their wives?" And I ask, "Why do we as humans, do those things that break the heart of God?" The killing of spouses has nothing…absolutely nothing, to do with race or nationality. But, it has everything to do with the killer's frame of mind.
To be in an abusive marriage OR relationship is to be in a car without breaks. Eventually, there's a wreck, someone dies, and life goes on.
You must remember that it's not only women that are in abusive marriages or relationships. Men are too…even sometimes killed.
Indeed, there's a fine line between craziness and dementia. One doesn't have to be roaming the streets naked to show they have lost their mind. When someone tells you; 'I will kill you,' believe them. When they strike you once, there's a greater chance you will be struck again. And on the day he has had more than he could handle…hard liquor and all, he'd probably hit you harder, as in telegraphed bolo punches.
Why would any woman (or man) not extricate herself from the situation she knows clearly is detrimental to her life? Why would a clear-minded woman or man, plant themselves like honey-plastered fixtures to attract bees? Do they not feel the sting? By remaining inside the beehive, why would any woman inadvertently sign her own death certificate, all because she wants to save her marriage, and remain Mrs. Somebody?
Why stay, knowing you are in danger? Yes, you! When you see those early signs of abuse, what does your mind tell you? The reasons and excuses are endless. If you are in an abusive relationship/marriage, ask yourself; What happens if/when he or she kills me? Well, for sure, your story will be told by others, accurate or not, your killer is in jail, and you, still dead.
The reason or reasons to kill another human being is as eclectic as one would find in the synapses of any deranged mind. Bringing domestic abuse closer to home: Many Nigerian women (especially) in abusive marriages and relationships have accepted this way of life as a norm. Same way many Africans have accepted the phrase "African Time," as a way of life, to describe their tardiness to events. Pitiful!
Every now and then, evaluate where you were, where you are, and where you would like to be. Take stock of it all. Don't regret your past. The word 'regret' should not be in your vocabulary. Instead, choose the word, 'mistake.' We all make mistakes. Every experience is meant to be a lesson. The problem is when we are ignorant of the lessons we were meant to learn.
Do not live in bondage and be broken beyond repair. Your life has no meaning without you in it. You are the key to your happiness…to your success story…to a better you. Know this: Abusive men (and women) are bullies, and are therefore, cowards. Trouncing their preys empowers them. No one can neither write nor rewrite your story better than you can. Don't let others tell your story. No one can tell their story from the grave. When you lose your voice, you lose yourself. Speak out! Ask for help. Don't be a Victim! Be a Victor.
Domestic violence stories will remain unending as long as you remain with your abuser, your potential killer. A trigger is an alarm clock! The zeal to live should keep you up. The zeal to give your child a better life should empower you. Your life is about you. Live it. You don't need to be dead to experience Heaven or hell. How you live is your Heaven or hell. Only you can take care of you EXACTLY how you want to be taken care of.
TICK…TOCK…TICK…TOCK! IT'S TIME TO WAKE UP FROM YOUR SLUMBER, AND EMBRACE LIFE.