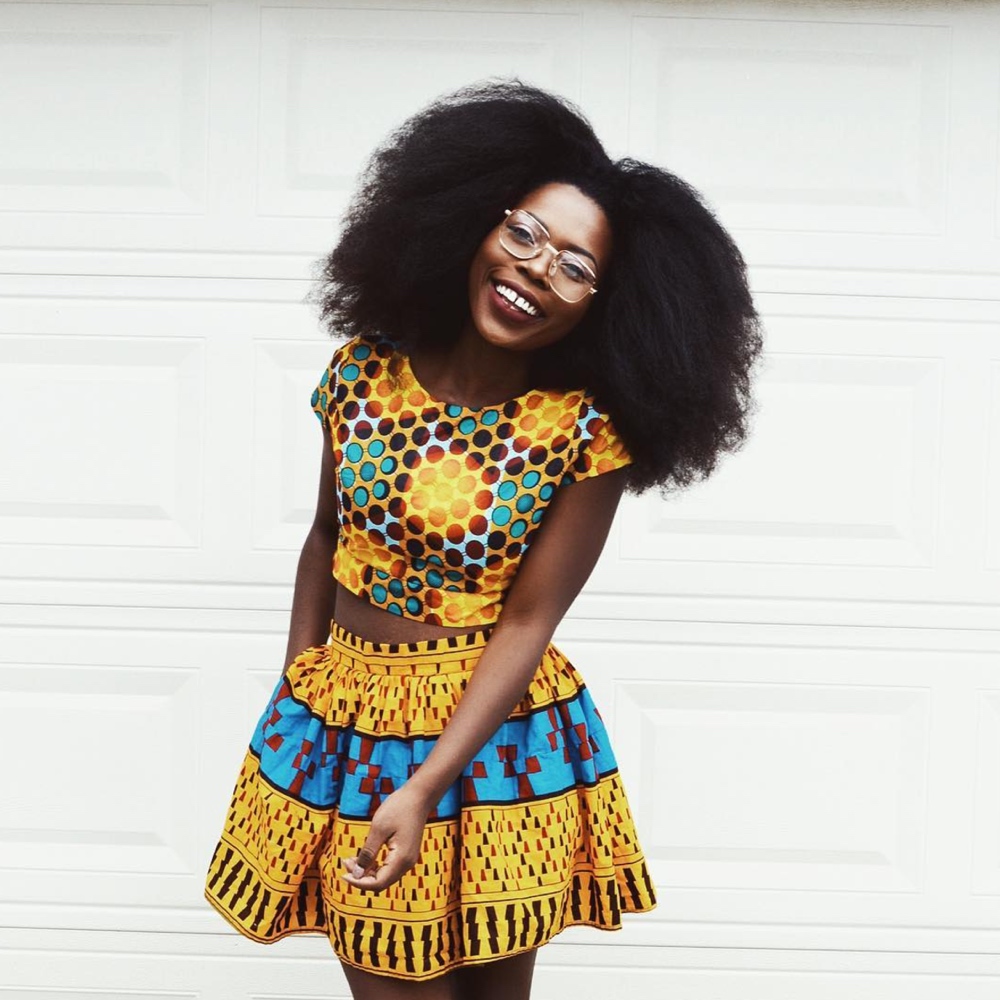 For today's #BNFroFriday interview, we have popular natural hair blogger and entrepreneur, Funmilola Akande who is popularly known on Instagram as LolaOmoNaija to her 12,200 followers.
Lola was born and raised in Nigeria but moved to the United States 9 years ago and resides in Houston Texas. She started her natural hair journey in August 2012 by transitioning for 2 years and she has been natural ever since.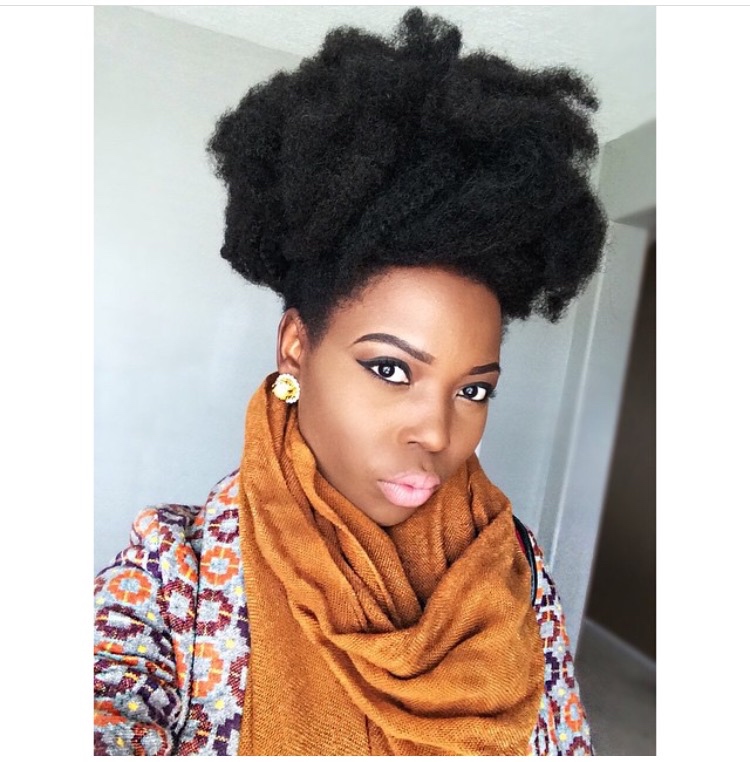 Read Lola's Interview Below
BellaNaija: Tell us about your hair
Lola Akande: My hair is 4c texture, so kinky and coarse. I have never tried artificial colours but my hair is jet black and I would never try to color it. I'm scared of trying any color or treatment with my hair since I've started my hair journey. I just don't want to mess my hair up lol.
BN: Why did you decide to go natural?
LA: I used to be relaxed and I hated it (I know this might sound a little bit cliché). The reason why I hated my hair then was because of how it will never stay straight. my hair ends are straight but not the root.
My hair root is just way too thick and coarse. I just wanted a bone straight hair like the ones I see on tv and in my school. Finally, I admitted to myself that maybe straight hair is just not my "thing" So I just started embracing my kinky roots.
BN: How did you make the change? Did you Transition or Big Chop? What was it like?
LA: I wasn't bold enough to big chop my hair because I didn't want it to shock my family and friends. My mom actually thought I was insane when I told her about my plans, she didn't get it at all.
I decided to transition by trimming some ends off every time I wash my hair, which works perfectly for me because I can do protective styles (braids, weaves and wigs) while my hair is growing. I transitioned for more than 2 years.
BN: Are you tempted to go back to relaxers?
LA: Yes, when my hair seems like it was not growing as it should, it was in that stuck-up stage. I was frustrated and felt like it wasn't what I wanted. I finally decided to love my hair the way it was rather than obsessing about the growth or the length.
I told myself that I must stick with it whether I like it or not (especially when my mom is constantly reminding me of how crazy my decision was). The question I usually ask myself; what if relaxer/chemical do not exist?
BN: Ever hidden your natural hair? If so why?
LA: Yes, I didn't love my hair for the first 3 years of my journey. It wasn't looking like the hair I had seen on YouTube or pictures of other naturalistas I see online. So, I kept doing my braids. I would keep my braids in for about 5-6 weeks then wash my hair and repeat!
BN: How long have you kept your natural hair?
LA: My hair grew tremendously because of the protective styles I do. However, I have major split ends because I stopped trimming the ends. So, about 6 months ago, I decided to do some major cutting. My friends and family thought I was crazy but I did it. I cut my hair short (well not too short) but it's just hair and it will grow back so why not? Now, I don't have to stress myself during wash days anymore because is more manageable (easy to work with) than before but it is growing back now.
BN: How does climate where you live affect your hair?
LA: I live in the United States so I always stick to protective styles during Winter and wear my natural hair out during Summer.
BN; How do you deal with the negative effect of climate and the hair problems you face as a natural? (if any)
LA: The hair problem I have had before was breakage due to the tension of braids. Nowadays I avoid keeping protective styles in for so long (Max 4 weeks). I avoid putting tension on my edges as well because that can cause major breakage.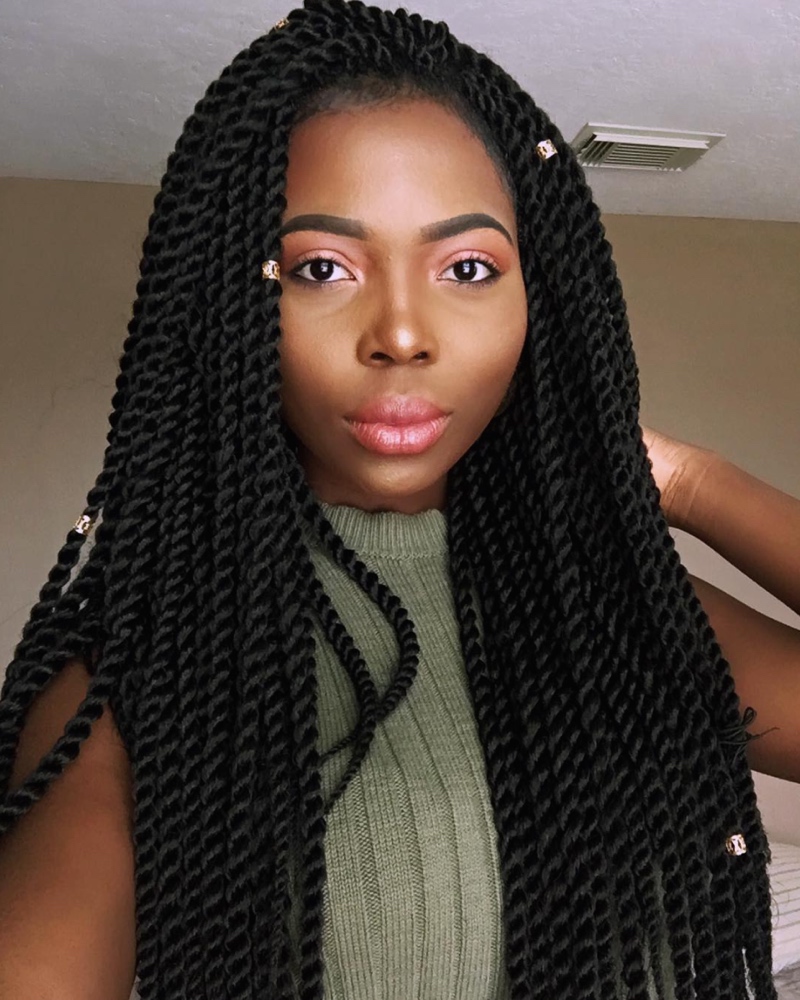 BN: What's your stance on natural vs chemical products?
LA: I know that natural products are quite expensive than chemical products but over the years, my rule is that the products I use on my hair must be beneficial to it. Make sure you check the products ingredients and their purpose.
BN: What's your daily, weekly and/or monthly hair routine?
LA: I shampoo my hair once a month to keep the roots clean, I deep condition once a month for about an hour long. I co-wash every 2 weeks or when needed.
I use leave in conditioner and moisturizer to maintain moisture every time. Then, I seal it off with Shea Butter or Coconut Oil. I love it!!!
Make sure to always detangle your hair while wet or damp to prevent breakage and it will save you from all the stress. I make sure I work in section while detangling. .
BN: What advice would you give to people thinking of going natural?
LA: Love your hair! It doesn't matter if your hair is natural, texturized, perm, short or long. I used to watch YouTube videos of other natural gurus, I try to manipulate my hair by doing twist out or bantu knot and so on but guess what? It didn't work for me, I have learned to accept my hair just the way it is and do what is comfortable for me.
Give your hair vacation period and pamper it. Every hair is different, so focus on keeping it healthy and it will grow in its own way and time. BE YOU, LOVE YOU AND DO IT WELL!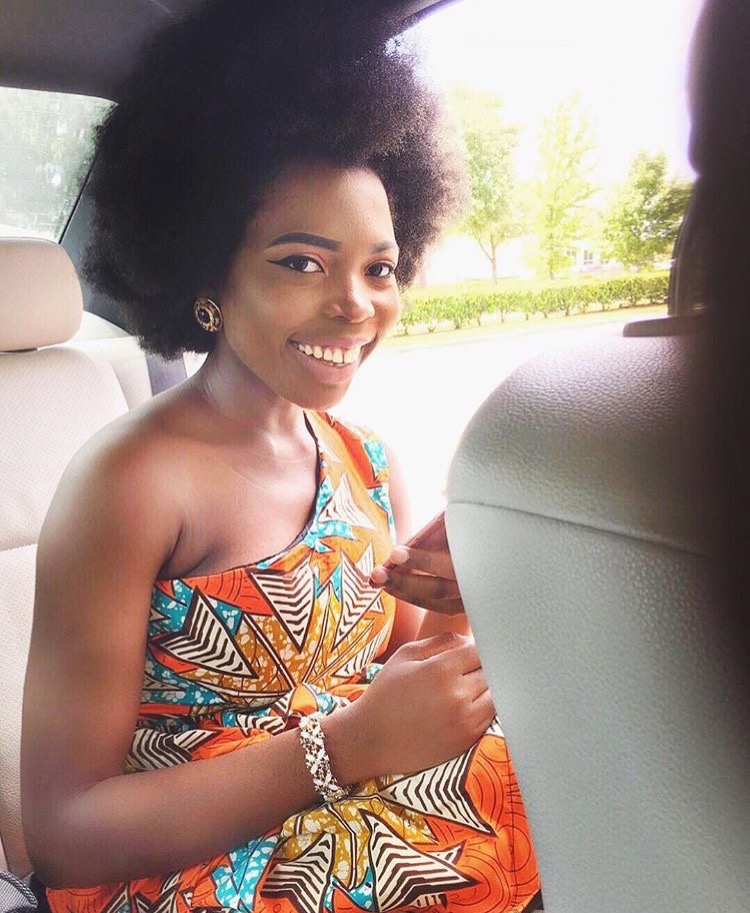 BN: What do you like best about your hair and being natural?
LA: I believe every hair have its own uniqueness, I love my hair's texture and density!
BN: What are your favourite styles to rock and why?
LA: My puff updos or wigs and crochet braids
BN: Are you particular about sleek edges? If so what do you use to get the look?
LA: Honestly, I don't care for a sleek edge look. Sadly, my edges don't lay as much as I want it to.
BN: What hair accessories can you NOT live without?
LA: Wide tooth comb to detangle and stretchy hair elastic bands
BN: If you were stuck on an island, what 3 hair products would you take with you?
LA: Conditioner, moisturizer and shea butter or coconut oil. Moisturize and seal ladies!
BN: What's your remedy for a bad hair day?
LA: Chunky cornrow, an opdo or slay with my wig!
See more Photos of Lola Akande
***
Thanks for sharing your Lola!
Relaxed, texlaxed or natural – if you'd like to be featured, please send an email to [email protected].