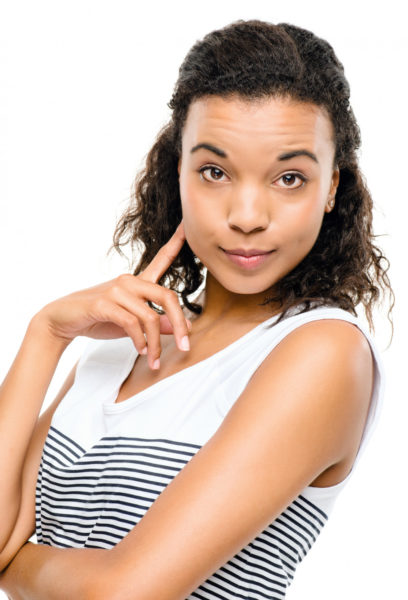 Sisters that haven't swam in Sapphic Seas scream, "Sirs are scum!"
Some women say #MenAreScum based on romantic relationships with men gone awry. If only they knew women are capable of worse.
Some drama queens bewail this "wonderful" axiom saying it's a deliberate effort, by women to demonise men. When Kramer and Sprenger demonised women in Malleus Maleficarum (1487), women were dying, not crying. Ordinary #MenAreScum, they are crying as if worse hasn't been said of women. Do you see women crying? But, "men are not emotional".
Others say #MenAreScum is misandry. But, did it cross your mind misandry is a reaction to misogyny? Who goes around loving people that hates them? (Topic for another day)
Some "gallant" women say, "Not all men are scum." Haha! To them, some men are not scum. What their brave hearts doesn't tell them is those men they are "protecting" might be scum to other women. This is what I call "Relative Scumivity". To those women, I say, "That you have not experienced something does not mean you should invalidate another person's experience".
A man might have never been scum and he'd refute #MenAreScum on the basis it is a sweeping generalisation. But, the moment he has daughters, he'll understand what we are talking about. That's when he'll get protective and even blame the media for teaching his two daughters "bad-bad things". (What is life without shade?)
If #MenAreScum", is a reaction to misogyny, then, women are scum in the grand scheme of things.
Female misogynists churn my stomach. They make me feel I have drunk a cocktail of betrayal, disappointment, anger, and disgust. I don't understand women that embody misogyny like it were their divine destiny. I don't understand why they fan the flames of misogyny with much gusto. Sadly, we dismiss female misogynists.
Cisi's Theory of Scumitivity says, "Scum is overlooked when it flows horizontally, not vertically."
Simply put, we overlook scum when it comes from someone in the same social class/category as us.  We get peeved when it comes from someone from a perceived higher social class. Take for example, racism. A black person calls a black person "nigger" and it's okay. A white person calls a black person "nigger" and it's not okay. A black person tells me my afro is shabby and I might take it as nothing. A white person calls me nappy-headed and I cry racism. You get the idea, right?
Society, to some people, is structured in this order: God- Men-Women- Animals. Scum from men has a "power undertone" women find irksome. No one wants to feel oppressed. Scum from women seems subtle, more tolerable because it's "us girls". Then again, women have done scummy things.
Here are ways women have been scum:
Not teaching their sons right
Who is a man's first teacher? The media? Religion? No, no. It's his parents. There is a likelihood a man would not grow into scum package if his mother teaches him women are not lesser or weaker humans. Some women DO NOT RAISE THEIR SONS. They raise only their daughters to become the perfect wives. How many mothers teach their sons consent? Their sons misbehave and they say, "Boys will be boys". Some teach their sons to feel entitled. "Make sure you marry a woman that can take care of you…" No wonder some men want wives like their mothers. (Topic for another day)
By aiding/being complicit to a man sexually harassing a woman
In graduate school, an acquaintance of mine, an undergraduate at the time, narrated how one lecturer was on her neck.  Once, she went to his office and she saw a female lecturer. She was happy that someone could talk to the man on her behalf as he was threatening to give her an extra year. Despite the older woman's presence, the man propositioned to her. Once more, she was adamant. The next thing she heard was, "why not just cooperate with him?"
Harassing/slut shaming another woman based on her dressing or something as innocent as breathing
Some women join men to harass younger girls. You go to the market and an entitled man gropes you. Next up, a scummy older woman says, "Why you no wear something wey cover your body?" How is dressing an invitation to be groped? Would they grope a woman they know has more physical or financial strength than them even if she were nude?
Other salient, yet "silent" ways include:
Painting a woman (other women) in a bad light to feel good about herself.
By deliberately heightening insecurity in other women. E.g. Those mothers that compare their daughters with/ to other women are guilty of this.
Hating women, giving them the evil eye because they dared to breathe.
Refusing to employ women based on personal, unprofessional prejudice.
Downplaying a woman's talents and skills
Single-shaming younger women into matrimony even when they had failed marriages. You want to ask, "Why do you want to push me into an institution that failed you?"
Encouraging/advising a woman in an abusive relationship to stay
Victim-blaming women AFTER an incident
Seeing women as objects of sexual gratification; women objectify women
Looking away when you see a woman subjected to injustice
Making excuses for a man's diabolical behaviour by saying, "Men will be men".
Teaching their sons that women are weak
I could go on, however, I want you to remember those moments you experienced women being scum.
EVERYONE IS SCUM because everyone has internalised the misogyny. Every social institution vehemently supports the dislike of, contempt for, or ingrained prejudice against women. What is the way out? Ostensibly, we can't unlearn millennia of misogyny in a minute but we can start with baby steps.
The first step is to acknowledge you and I are wittingly or unwittingly guilty of misogyny. This would propel us to make a conscious effort to stop being biased against women by treating everyone equally. The next is to edit misogyny out of our social institutions. But, how do we edit misogyny out of, take for example, marriage, an institution that oppresses women via gender roles? I heard society would scatter when women have equal rights as men. Ergo, female oppression has been the glue binding society. Wowderful!
This realisation has rocked me to the core.
I'm too shocked to write more.
Photo Credit: Dreamstime