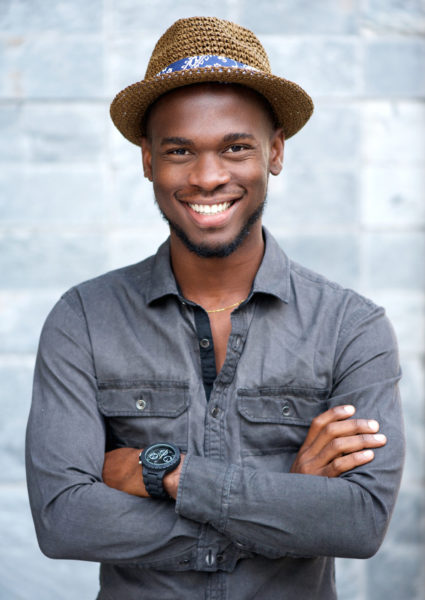 Why are sales executives given targets? Why do people go for a particular professional course? How and why did AY Makun's movie, A Trip to Jamaica surpass the record of his previous movie? Why do people seek large followership on social media? How is the current economic situation affecting my organization? What really does it take to earn a sit in the boardroom? I can go on and on with so many WHYs and HOWs. The puzzle is endless. However, depending on your career path, I know that there are situations or actions you still cannot explain. That is why you need to keep asking questions. Don't just take things at surface level. Dig deep and you will be amazed at what you will discover and that will create a new learning horizon for you.
Curiosity they say "kills the cat", but I tell you lack of it, kills a career. Curiosity is one of the permanent and certain characteristics of a vigorous intellect.
According to James Thurber "no man really becomes a fool until he stops asking questions."
One of the reasons why some of us don't get the best out of what we are doing is that we don't even know WHY we are doing the things we do. If you understand why you do things you do, you'd definitely achieve more results. Do you know why you are expected to clock in when you do? Do you know why your organization sponsors you on training? Do you even know why your company gave a month off?
There are people that accept job offers without knowing in details what is expected of them. It happens all the time. People sign employment contracts without understanding in details the terms of the contract. What does it cost to ask questions? In fact it saves you more to ask questions.
Some schools of thought actually believe that it is better to ask some of the questions, than to know all of the answers. So, why strive to have all the answers when in real sense, you should be asking some of the questions. I can vouch that if some of us had been a little curious, we wouldn't be doing the job we have now. For some us, we wouldn't have resigned from our previous job if only we asked the right questions. I say it again: no man really becomes a fool until he stops asking questions.
We need to continuously challenge our perspectives and expectations of engagement to find career and business success. The importance of curiosity as a trait for achieving exceptional success cannot be over emphasized. Even the great scientist, Albert Einstein said of himself "I have no special talent, I am only passionately curious".
Some great managers are also not oblivious of this  – owing to the fact that they are beginning to seek out the curious and the fastidious in sourcing for talents.
According to Soledad Brien in his article released in New York Times, "there are two qualities you can't teach people. I don't think you can teach people to be curious… and I am obsessed with attention to detail. I don't know if you can teach that too."
Curiosity is fast becoming an essential component to seek in hiring workforce. Curiosity makes your mind active rather than passive. It fosters awareness of new ideas, allows envisioning of new possibilities, and brings excitement to your career/life generally.
Advance your career by becoming more curious. Consider new ways to think about how management and colleagues envision work opportunities and how new understandings and collaborations might create successful results.
No matter how tough the terrain is, no matter how uncertain the future might seem, keep pushing. The most important thing is not to stop questioning.
Have a great week and stay productive.
Photo Credit: Dreamstime