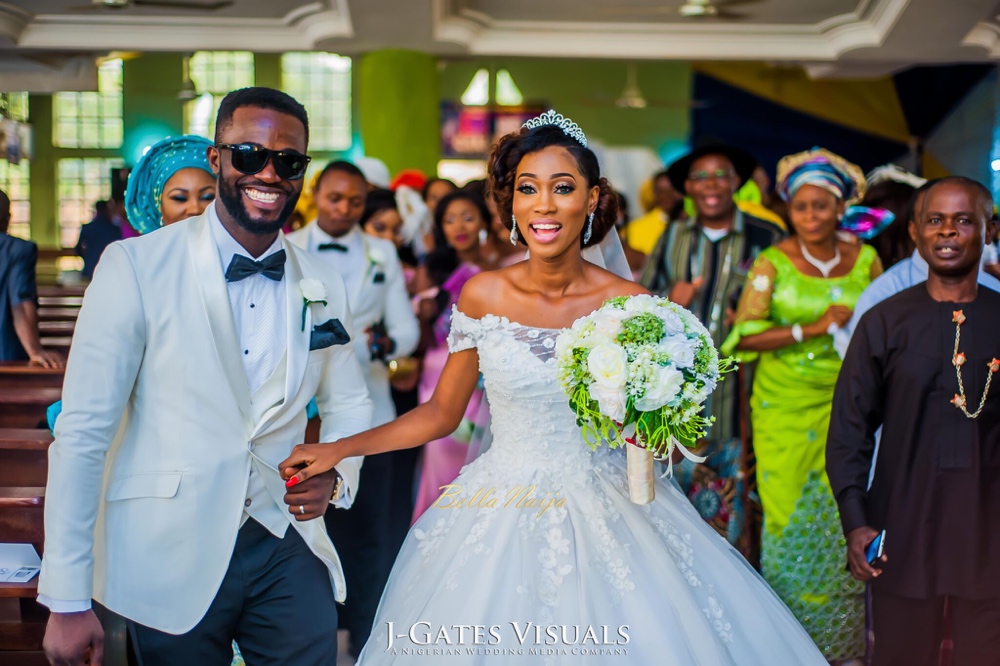 Ure and Victor's story sounds just like a fairytale. He fell in love with her when they were just kids, but it wasn't until their paths crossed two years ago that he started to make his dream of marrying her come true.
After the initial crush, they became best friends after a chance encounter. Hours of conversation (and arguments) about science and whose school is better later, their relationship bloomed into a grounded love, that will stand the test of time.
Baileys Nigeria and BellaNaija Weddings' #BBNWonderland on October 1, 2016 brought together driven, talented and bubbly brides-to-be from all over Nigeria such as Ure, who is a medical doctor and makeup artist. It was our pleasure hosting the brides to an amazing weekend of bonding, and Ure also tells us what the WONDERLAND journey meant to her – one where she met kindred spirits – sisters, not just friends.
Baileys Nigeria and BellaNaija Weddings wishes Ure and Victor a blessed and beautiful life as One!
~ Pre-Wedding Photos by J.Gates Visuals
Our Love Story
"For over a decade before he ever spoke to me, he knew he would marry me." – Ure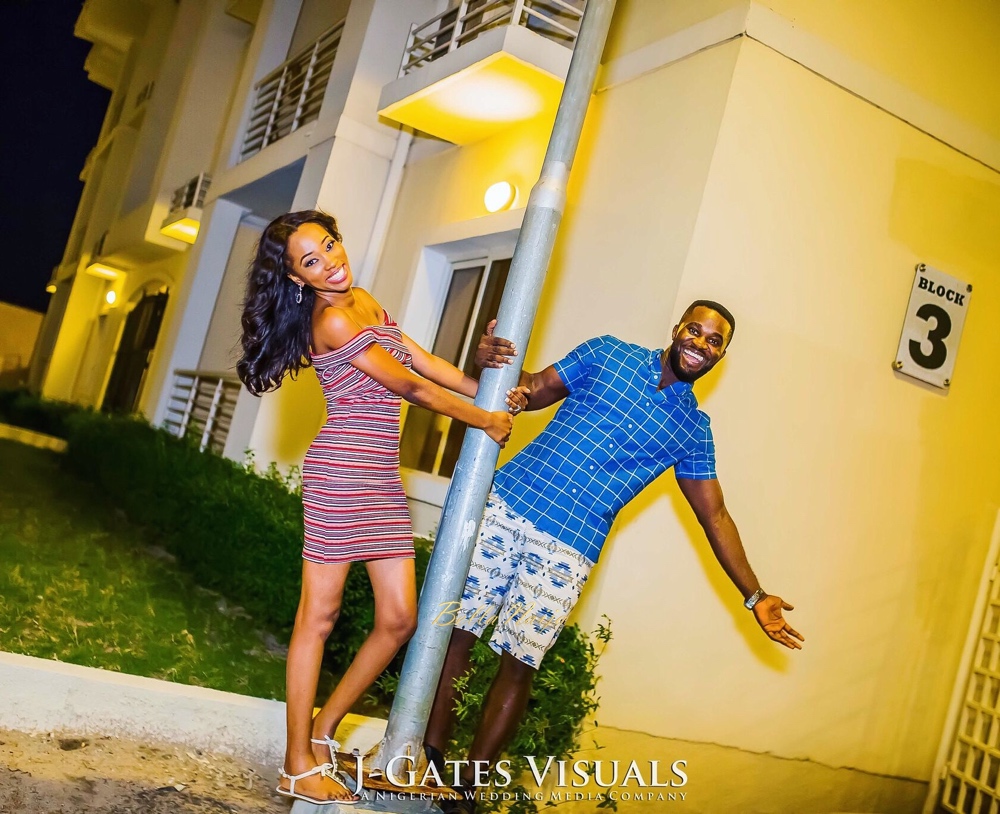 by the groom, Victor
I've known Ure for as long as I can remember. Her house was a stone throw away from mine, so, I would always pass by just to see the small fine girl with low-cut hair, but all I could do was trip from a distance and keep tabs on her.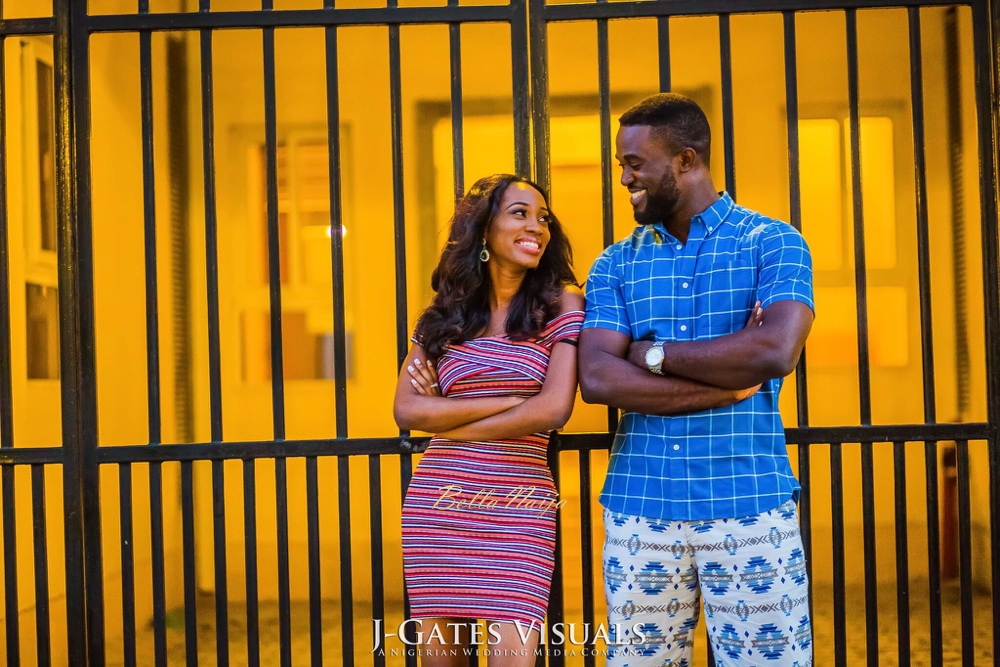 I remember back in 2006, I was casually gisting with my friend, Tobenna and I told him that I know the girl I was gonna get married to – Ure. He mockingly asked me if I had ever spoken to her, but all I could do was laugh and reiterate that she's my future wife. The most I could do then was follow her on all social media platforms, and store her pictures on my flash drive when I had no laptop. Then I transferred them to my laptop when I got one.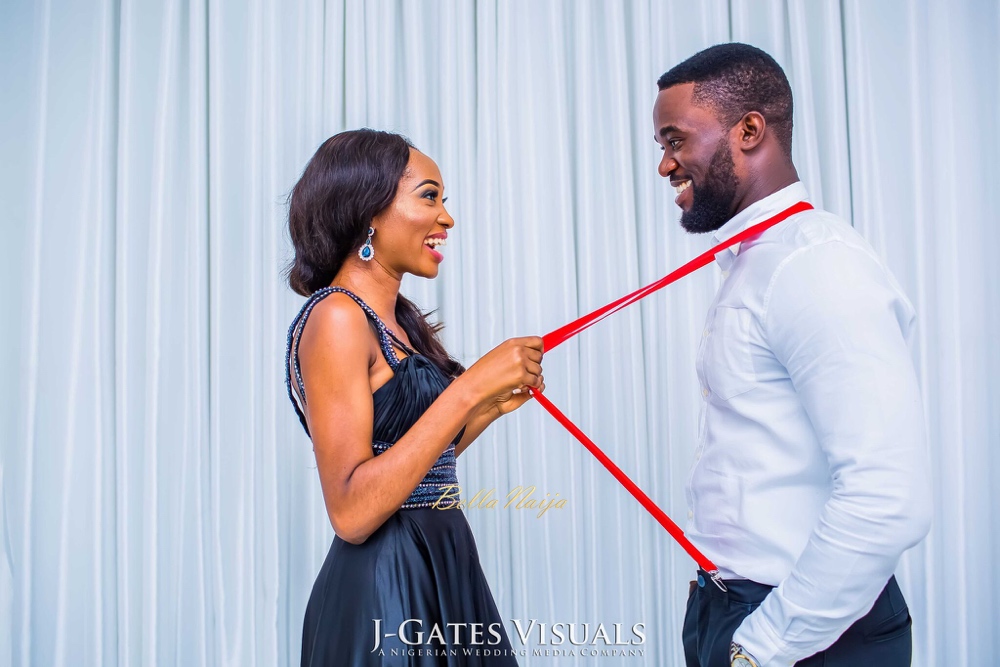 As the years rolled by, my feelings towards her grew more and I told my friends and family and all who cared to listen about the girl I wanted to spend the rest of my life with.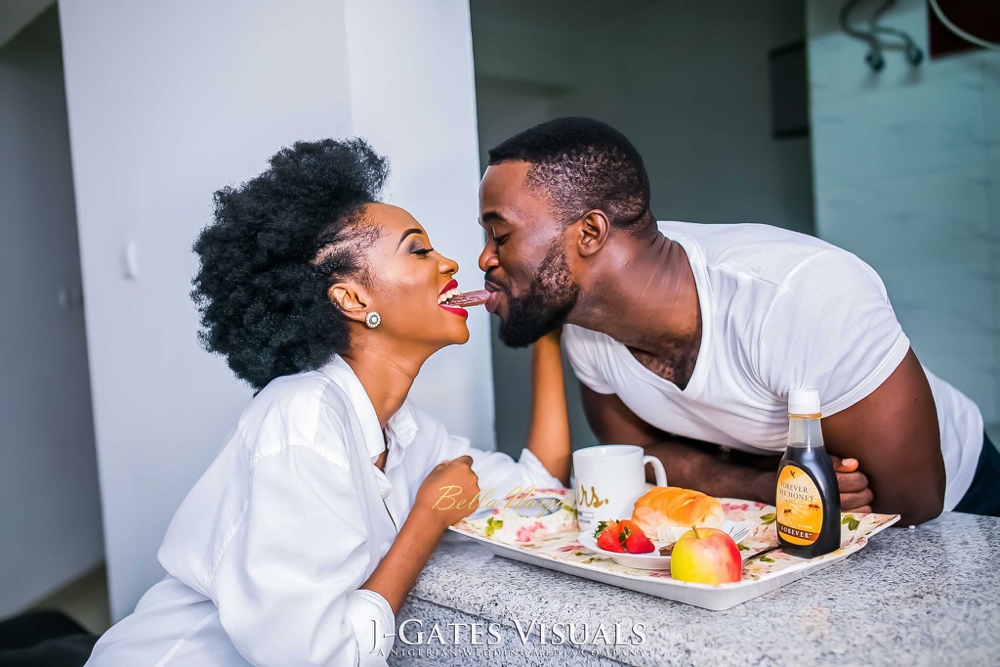 Fast forward to May, 2014, her elder brother, ND, called me on the phone and asked me to give him directions to the Total office in Port Harcourt, because Ure would be going there the next day for an important business. Excitedly, I told him to give her my number and I would take her there. Little did he know my plan.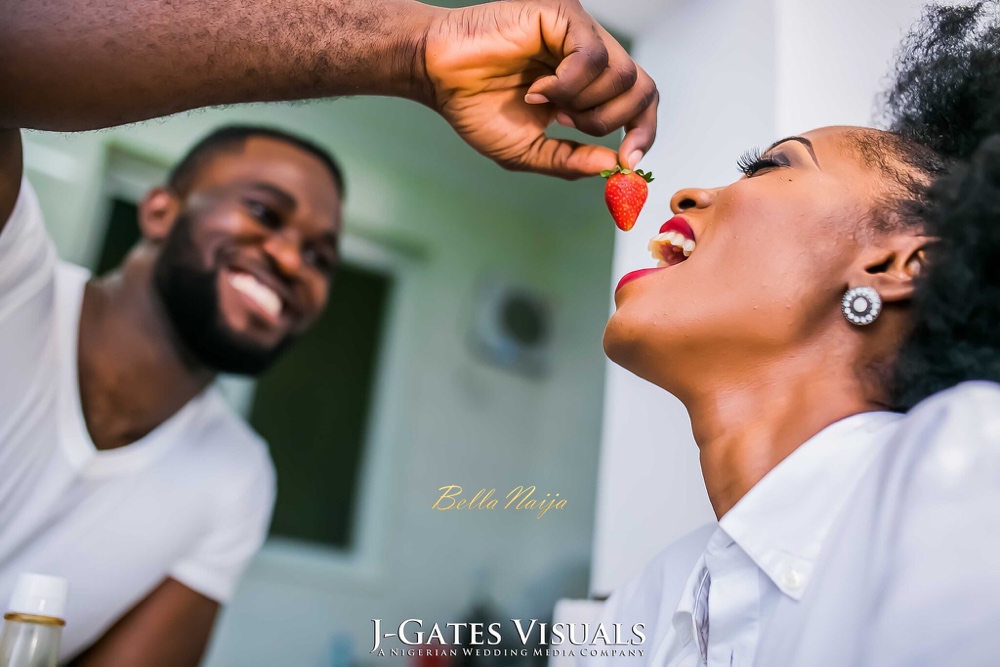 And then the day came. Ure called me to say she was on her way and needed me to take her to the location. That had to be one of my happiest days, I picked out a nice pair of jeans and a t-shirt, polished my shoes, got a new hair-cut, etc. I had to look clean for my crush.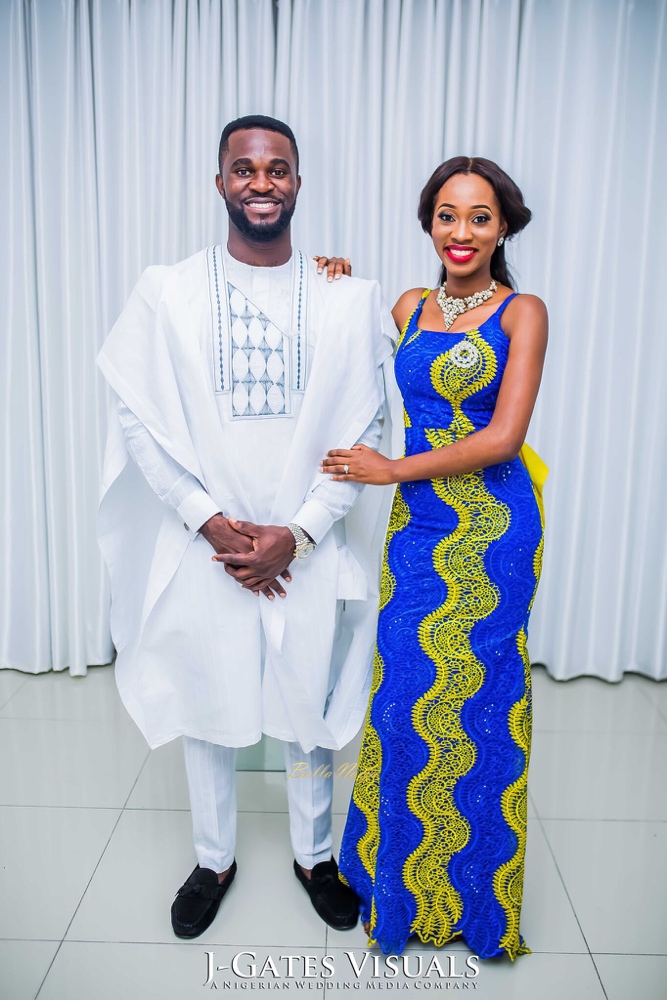 Then, she arrived and I could barely stop staring. We had a nice conversation and there was even time for a lunch date; although she did not realize it was a date. After that day, we continued our conversations over the phone and increasingly got fond of each other.
After a few months of daily phone conversations, I visited Lagos enroute my trip to the US, and we met up again. Then the real love story started. In the U.S., I met with Tobenna and I told him that Ure was my girlfriend. He was shocked and amazed that the girl I told him 8 years ago that I would marry was now my girlfriend.
Ure and I complemented each other in almost everything. I fell in love with her more everyday and I was absolutely certain that I wanted her to be my wife.
In February 2016, she left for the U.K. for a medical internship program. After the program, I joined her in the U.K. and then we proceeded for a Euro tour with my high school classmate, Sonma and her brother Ikenna; who helped me pull off a perfect proposal. What better place to propose to the love of my life than at the love tower, in the city of love?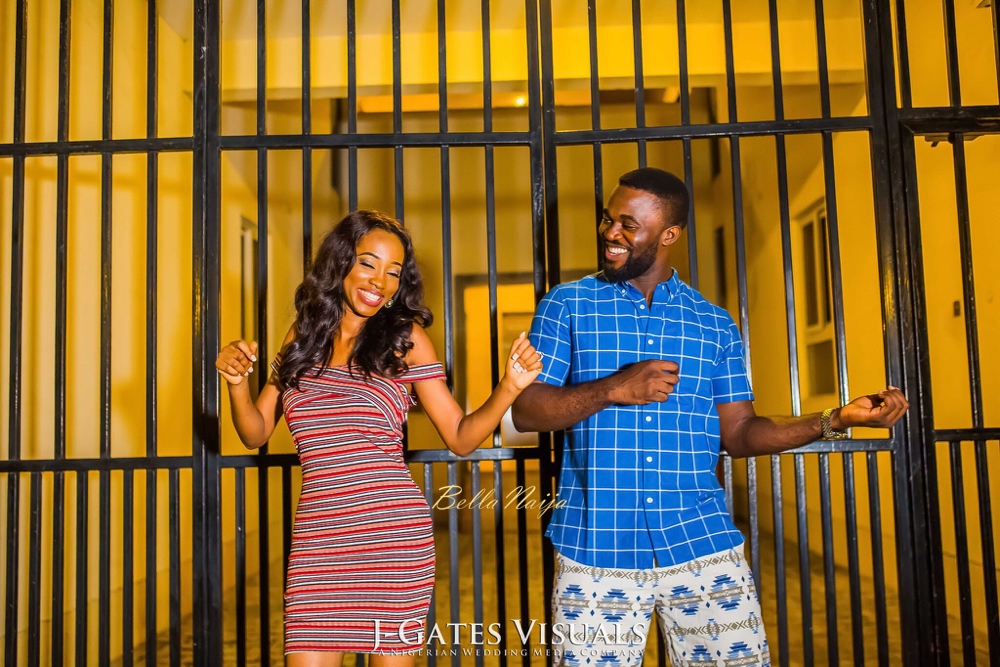 We got to the Eiffel in the evening and while my planning crew and I were plotting the best time and place to pop the question, she had no idea and was just busy taking pictures. We had to wait for the beautiful tower lights to come on, and then, the normally shy Victor went down on one knee, in front of a crowd of tourists and asked her to marry me. The surprise cum excited look on her face was priceless. She even ran away and left me in the cold for a few seconds.
Long story cut short, after over a decade of loving from a distance, stalking, saving photos, sending unreplied messages on Facebook, God finally brought her my way and she said YES!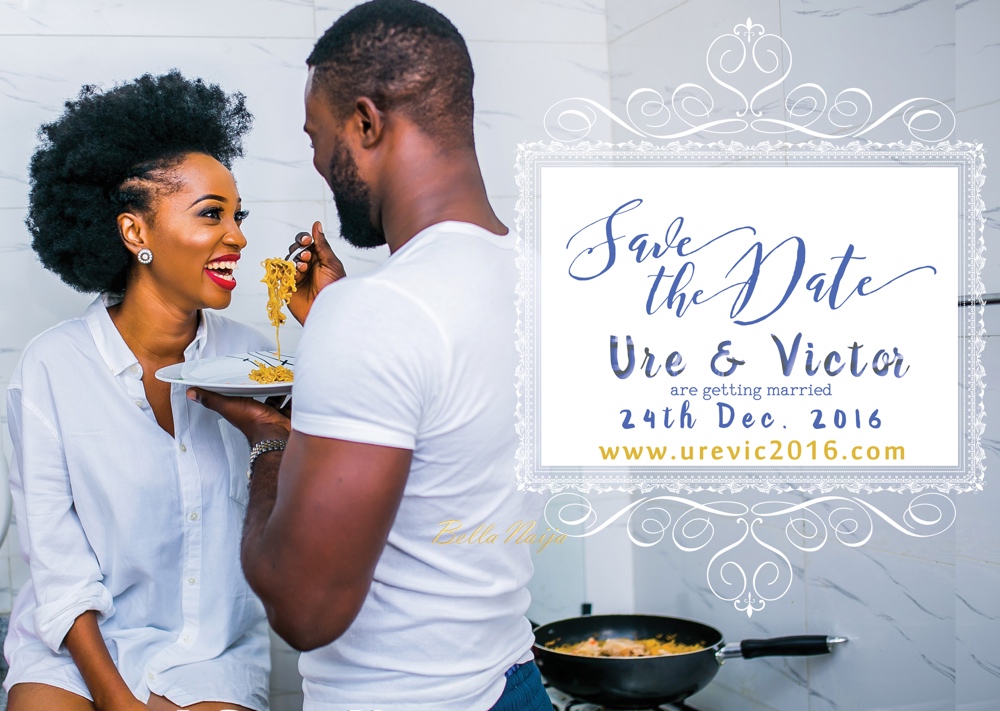 from the bride, Ure
In 2014, I had technical issues receiving a Total scholarship I was awarded. I went with a friend to Total Lagos to complain but I was sent to their Port Harcourt office (just to complain, sigh). So I told my elder brother Ndy, who sent me a number of his friend that could help me get into Total PH. He picked up and said I should meet him up the next day at a location in PH, and then he'll take me to the office as he said he was "off work" that day (even though I realized months later he took the day off sharp sharp just to have the day with me).
For me it was strictly business and couldn't thank him enough for helping me out (but the young man stayed and was codedly checking me out and I had no idea).
About a week later back in Lagos, I thought of this young man who helped me out in PH and wondered why he hadn't communicated. Being used to the norm where a guy helps you out and 'toasts' you right afterward, it was weird Victor hadn't called….that already made him some kind of special. (I didn't know he tried hard not to bother me, and was waiting for the right time to call). But he eventually called! Then I expressed my gratitude for the other time. The phone calls continued and of course the parts where you get to know each other more (little did I know he knew almost everything about me).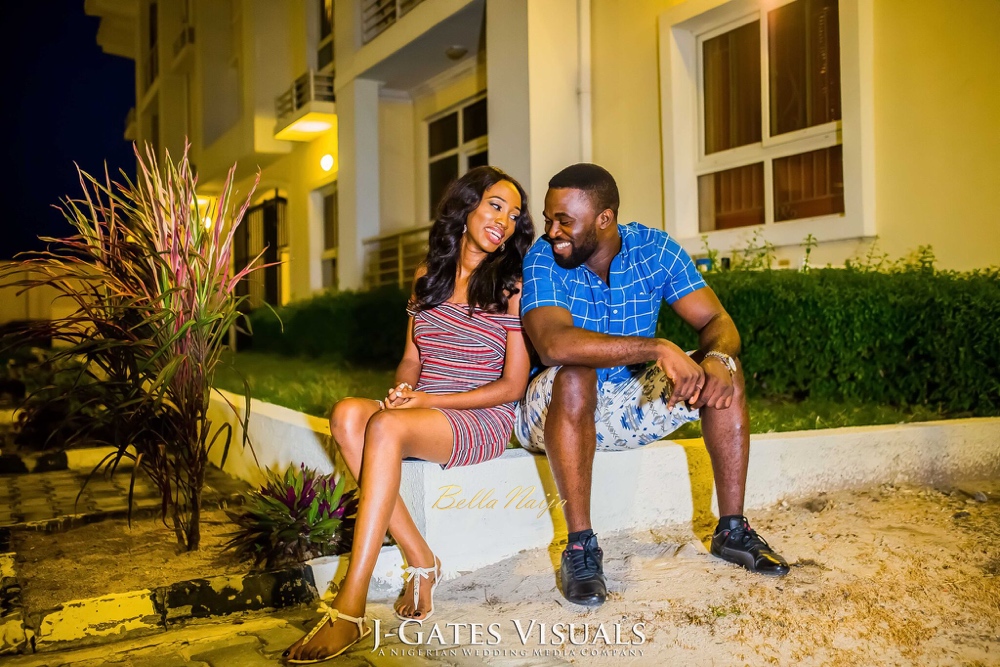 Talking to him was a lot of fun. We connected. We grew fond of each other. We were friends, excited about the sound of each other's voice, cared about each other, shared a love for God, told each other secrets, gossiped and found our goals aligning. He is a bag of brains too. That was it! I fell in love and there was no effort involved. It was simple. In the midst of the "crappy things" happening in my life at that time, there was my spark of joy that has burst into unending happiness. It wasn't a puzzle I had to solve. It was all clear to me. My destiny helper. My soulmate. My forever.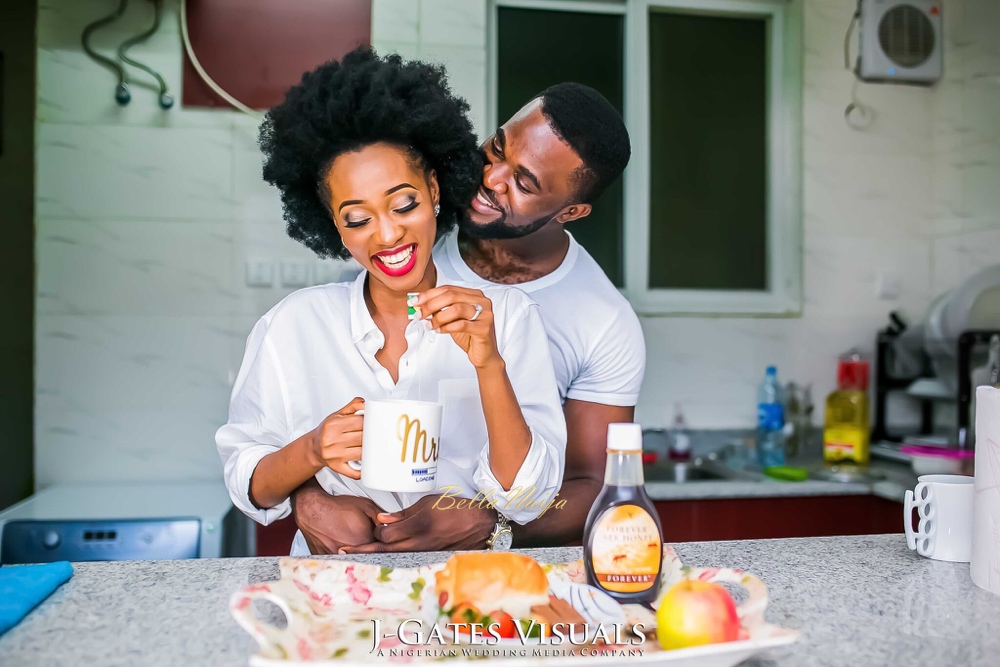 Sometime in February I went for my medical internship in London and after a long hectic educational period, he planned to meet me in London and treat me to a European tour. I was excited! I hadn't been to any other part of Europe. We spent days touring Europe, having fun and taking selfies. He had planned this with his high school friend, Sonma and her brother Ikenna . After we had visited other countries, then it was France and our last site there was the Eiffel Tower in Paris. In the midst of the excitement that I was right in front of the Tower of Love and the very chilly weather, he thought we should take a picture and of course I had to get picture ready.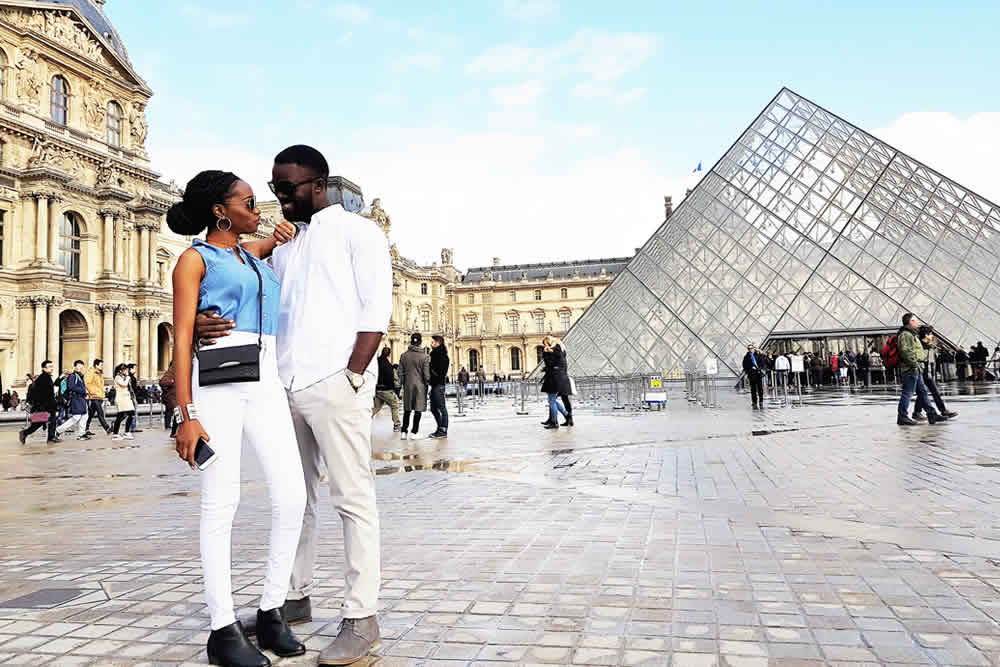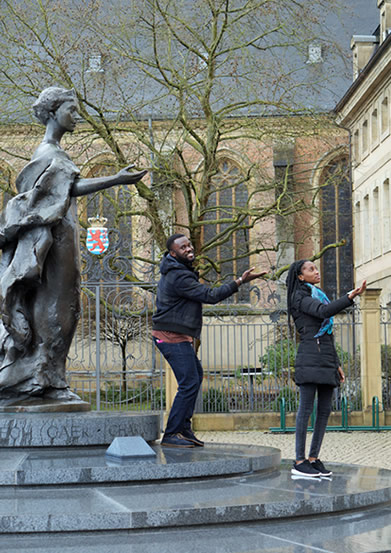 In between taking these pictures, he began to look into my eyes telling me how much he loved me years back, more today than he did yesterday, and how he'll love me much more forever. I blushed and blushed, but I didn't "boot" until he got down on one knee in the midst of a cheering crowd. I shivered and ran away. I ran back to say "YES" and let him "Put a ring on it."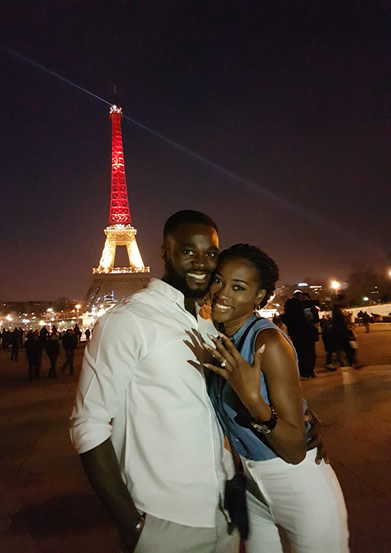 He knew just the sweetest way to handle my crazy self as he would always say "Chai! Uremma, i da ani nkuku." (in Abiriba dialect, which means, Uremma, you get wahala sha!!!). He more than understood me so much it brought tears to my eyes so many times when I wondered how much he complements me and how beautiful our love had come to be.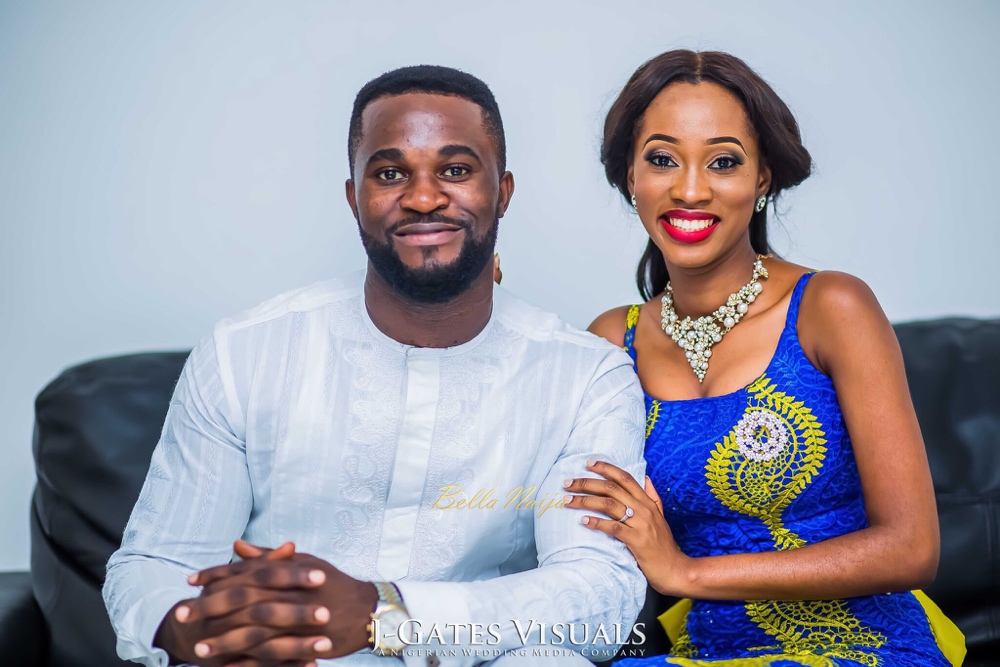 If you catch us arguing about a science/math problem, you'll sleep and wake up to still find us happily arguing, the tussle for whose alma mater was the best – me for DISS or him for FEDACAD, Suleja. I always prayed to God for guidance, I wanted forever with just the right man. But God had been preparing Ifee m for me. While I wondered in confusion of where exactly to go, Ifee was waiting for the perfect time to "strike"! He confessed he had known me for decades and had told his friends and family back then he was going to marry me. He held strong to his words and believed them strongly. His faith. I took a stroll on his Facebook/Twitter pages to about 7 years back where I was amazed at seeing an update where he listed his crushes: "1. Ure 2. Rihanna 3. Yvonne Nelson" LOL.It was really hard omitting details from our story so it looks more real and less like a fairytale. Coming from the same hometown, and our fathers' houses being a stone throw from each other and yet our paths didn't meet until 2 years ago was for a reason. We had to be prepared for each other. Timing…there's the right time for everything…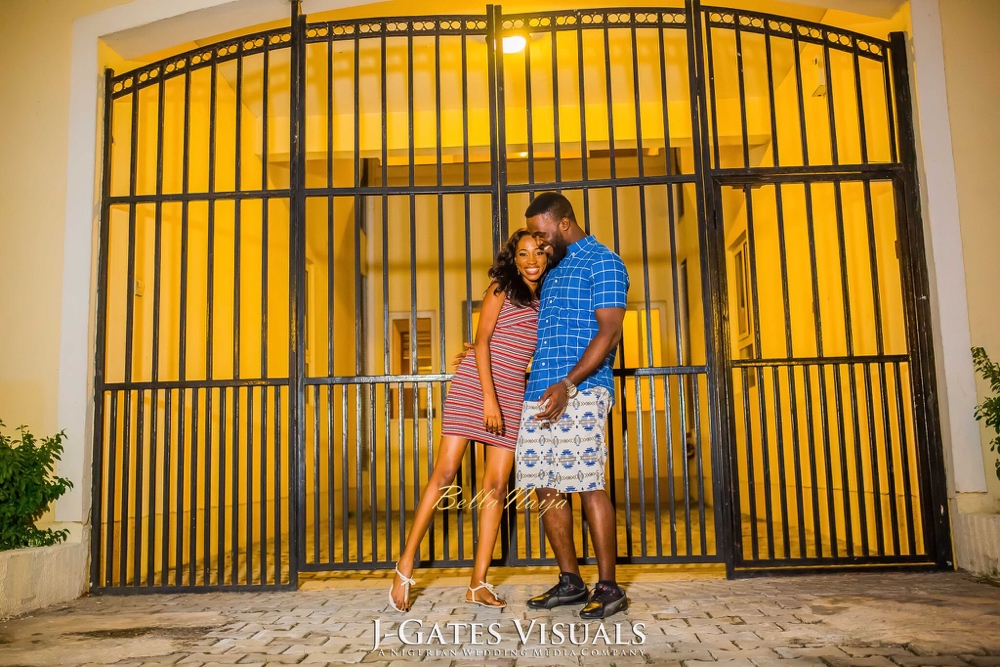 My BBN Wonderland Experience
I sent in my application for BBN Wonderland 2016 the night it was supposed to close with a very open mind. I totally wanted to be part but I was sure a million brides had applied for same and space was limited.
To my surprise I was selected to be at Wonderland! Sure I was excited. Then my invitation came in grand style and I was more excited. I was already being treated like a queen.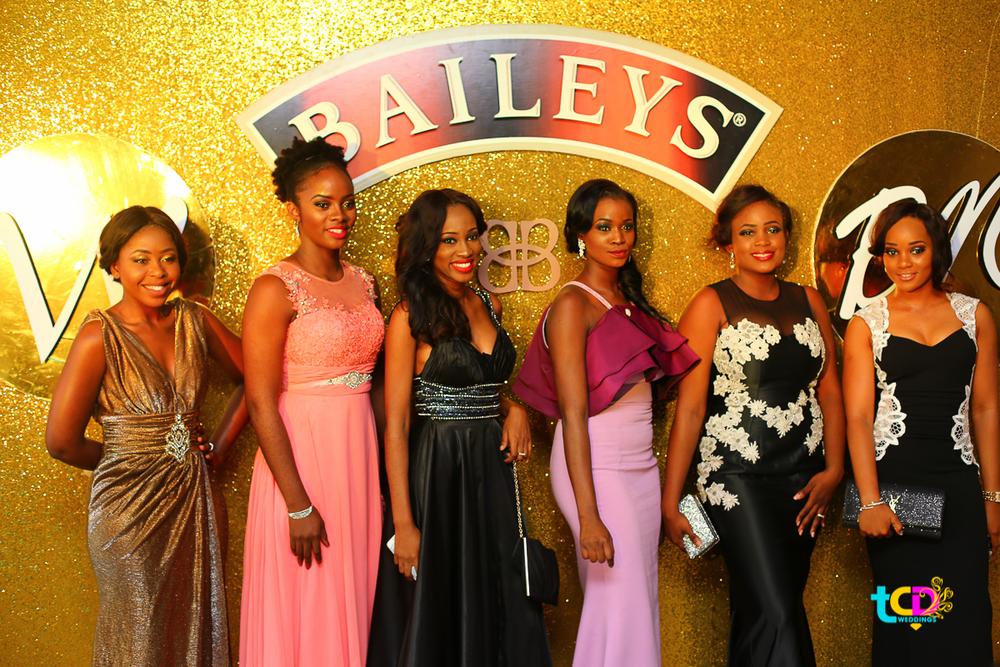 Getting into the hotel we were lodged on the evening of September 30, I saw an invite to a slumber party and a cute PJ for me on my bed. Hurried into my PJ and rushed to the party were I met so many beautiful ladies. I saw a friend of mine Dami who I haven't seen in 5 years. Oh dear! I was excited. There was good food everywhere for us to eat too. My fiancé now hubby kept calling every hour as he was jealous I was having so much fun without him.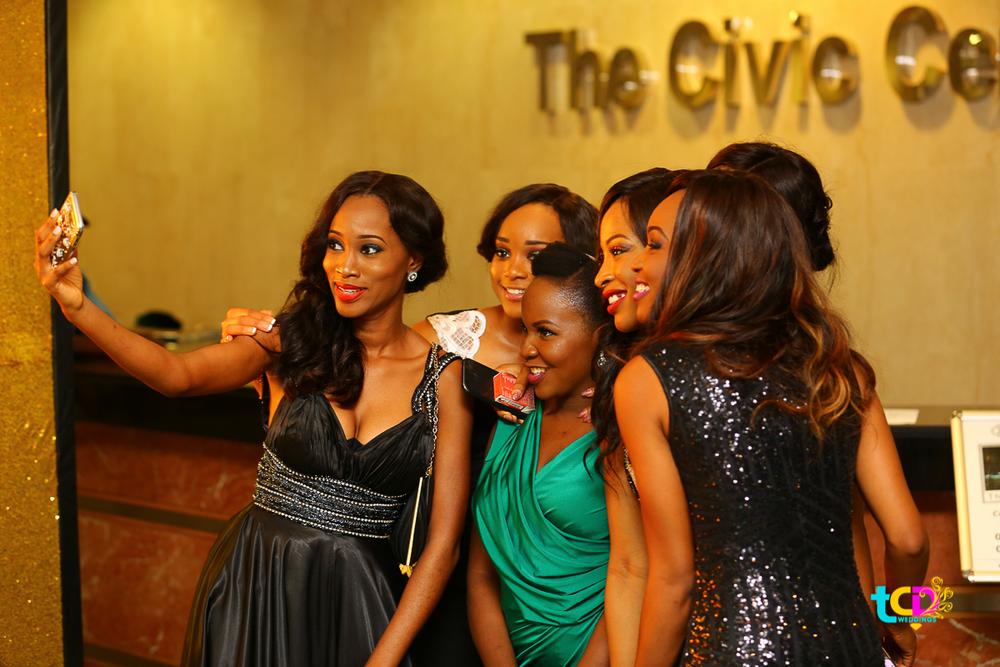 I met a lot of other ladies in the house and that was just the beginning of our friendship. Knowing how life is were people really come and go, it feels beautiful that these ladies and I still communicate and support each other. Planning my wedding myself, had to ask loads of questions about where to find this and that, my BBN sisters to the rescue. To the point of turning up at each other's weddings! Hehe! Trust me so many of our convos I can't mention here. *winks*
It's actually beautiful that BBN Wonderland brought us all together and we have built this bond so strong. Sisters.
***
***
Photography: J.Gates Visuals | Additional Bridal Portraits: Diva Divine Makeovers
White Wedding
Makeup: @divadivinemakeovers
Hair: @hairkarved
Groom's Suit: @loucheclothiers
Bridesmaids Dresses: @p.m.e_clothme
Accessories: @bridesmaidhaven
Traditional
Makeup: @divadivinemakeovers
Bride's Traditional Outfits: @tubo__
Accessories: @urezkulture
Groom's Outfit: @loucheclothiers
BBN Wonderland Photos: TCD Weddings