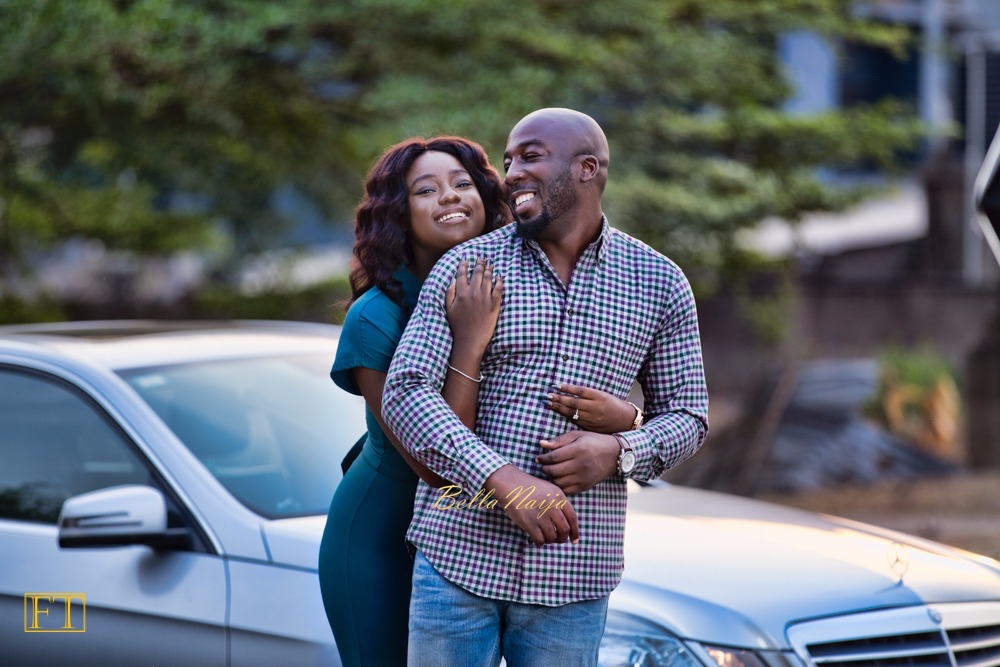 Ife and Tosin met on the 6th of February 2016 in Abuja, through a mutual friend. A year later, they are about to walk down the aisle.
The proposal was WOW! It showed him flying around the world to get her family's approval, choosing the ring, and when she said YES!
Watch the Proposal!

Here's their story –
How We Met
from the groom, Tosin
I was talking to a friend on the 5th of February 2016, who asked if I could ever fall in love, I answered her saying when I see the special lady I would know. She then asked for the qualities I wanted in this special lady, one quality that intrigued her the most was 'the special lady must be hard to get'.
Before we concluded our conversation, it occurred to her that she had a friend whom she felt fits my description and most especially, she's hard to get. I asked for an introduction to be made straight up. Ife refused the whole night of the 5th for her number to be shared with me but eventually agreed the next day at about 11 am. I immediately called her after getting the go ahead and after the initial pleasantries, I took her off guard when I asked for a dinner, at a restaurant of her choice, that same day. She hesitated for a bit, then agreed to meet up.
I was already seated some five minutes before Ife gracefully walked into the restaurant. Immediately I looked up and identified her, she had a flawless smile on her face and my heart lifted in joy saying…"this is my beloved wife in whom I am well pleased". I told my Mum three days later that I had found my wife and I officially asked her out exactly a week after we met, which was Valentine's Day 2016.
The Proposal
I had always thought I would know when Tosin was about to propose to me. I had pictured us at a dinner (just the two of us) with him asking me to marry him, but that was far from it.
About two days before the proposal, he told me his office was organizing a movie night so I should come with him. I was asked by him to look very pretty because he wanted to show me off to his colleagues.
On the day of his proposal (28th of November 2016), I went to his house after work with a friend of mine. The movie was meant to be for 7 pm but Tosin (who never keeps to time) wasn't ready till about 7:30. I was already getting restless because we had missed part of the movie already.
On getting there, I saw my siblings and some friends. I was shocked cos he didn't tell me he had invited them. I kind of suspected at that moment, but wasn't too sure.
Towards the end of the movie, the screen went blank and I was wondering what was happening. Next thing I knew, a new movie had started and it was a video Tosin had made documenting our relationship, his intention to marry me to my family and the journey of buying my ring. I couldn't stop laughing while watching the video. The excitement was too much. As if that wasn't enough, the lights came on and I realized that the cinema was filled to the brim with all our family and friends.
He asked me to marry him and with a huge smile on my face, I said YES to the man of my dreams.
Photo Credit: Funto Oyewole