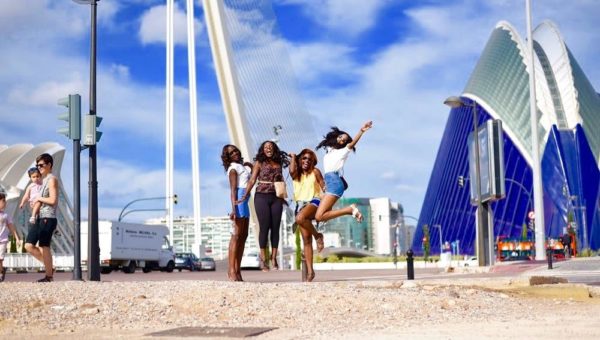 It all started from the beautiful city of Valencia, the city of arts and sciences. I fell in passion with travel and in that moment I decided to never let it go.
To keep chasing the world till I am no more.
Hi, my name is Feyikoya Kamson and I love to See The World. To travel is one thing, I mean it's as good as going from point A to point B; but to see the world, now, that's something.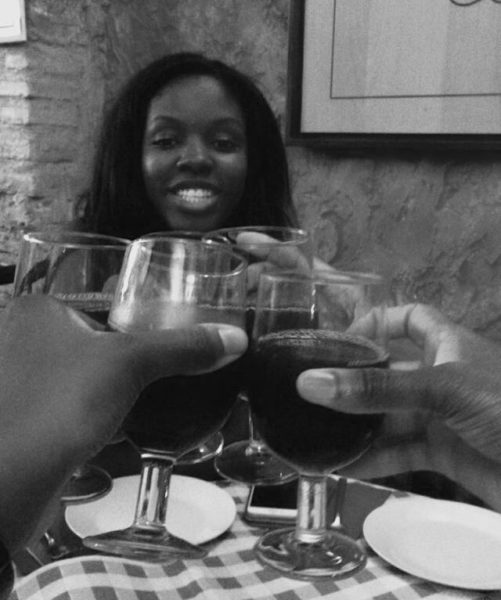 I went to Spain in 2015 and it was the 5th country I had ever visited. As with my love for challenges, to stay motivated, I decided to make it time bound and see 30 countries before I turn 30.(2020)
It's 2017 and I have now seen 14 countries. You may call it unnecessary pressure but to me it's fun, exciting and challenging. I hope to carry you along and see the world with me through pictures, videos and words, or better still, come with me.
Hey, seat back, grab a glass of anything and let's go to Valencia!
I had a birthday getaway which was a week-long. The intention was to go to a location where all I did was party but I figured a week of partying was rather extra so after much research on a relaxing city in Spain to spend the first 2 days of my birthday getaway, I found Valencia.
Oh, Valencia!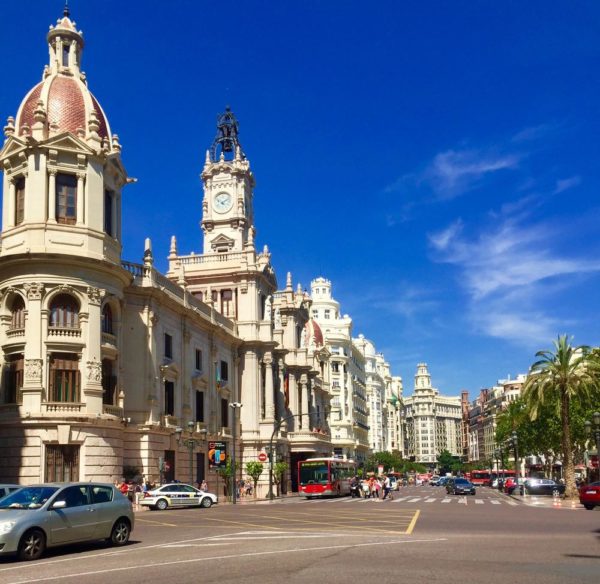 It is absolutely beautiful and peaceful.
I loved it.
I loved every bit of it.
From the ancient structures and the amazing scenery to the beautifully tiled sidewalks.
There was something about The City of Arts and Sciences that made me appreciate architecture. It was spectacular and I could almost imagine the engineering behind it all.
I happened to be in Valencia with 4 of my friends and we rented an Airbnb apartment for the two nights we were there.
Let's talk about saving costs for a bit. I personally prefer renting a nice apartment especially for a short holiday because I'll most probably never be in it long enough.
I mean what's the point of getting a 5-star hotel room and all you do in the room is sleep after a long day or longer night?
So yes, to saving costs and yes to redirecting the money to food, drinks and more activities!
Haha.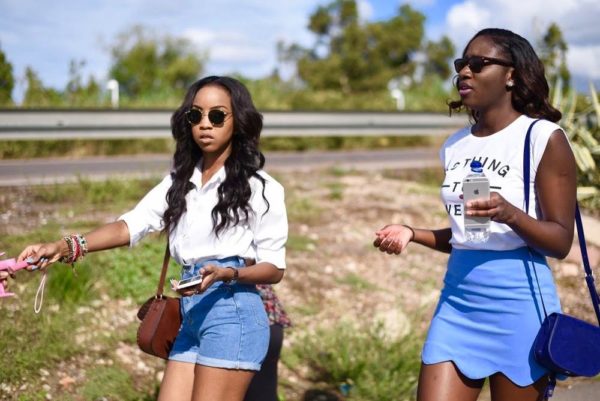 Once we were all settled in, we set out to see the beautiful city.
First stop, The city of Arts and Science.
This is its major tourist attraction and I'll advise that you dedicate an entire day or two for this activity.
It consists of several (6) buildings; L'Hemisfèric (an IMAX Cinema), Museu de les Ciències (Museum of Science), L'Umbracle(), L'Oceanogràfic (Oceanographic park), Palau de les Arts (an Opera House) and L'Àgora (an event plaza).
We only visited 3 of the 6 buildings and that was enough to make me fall in love.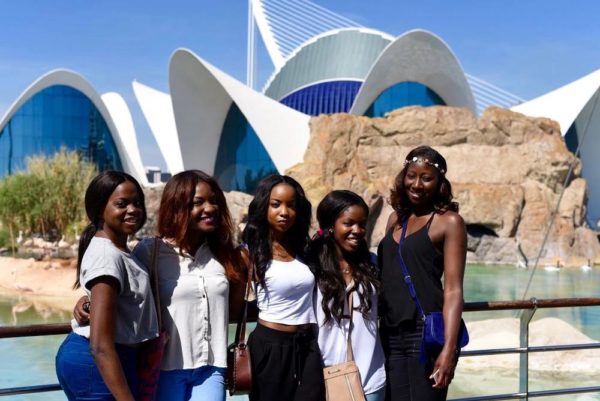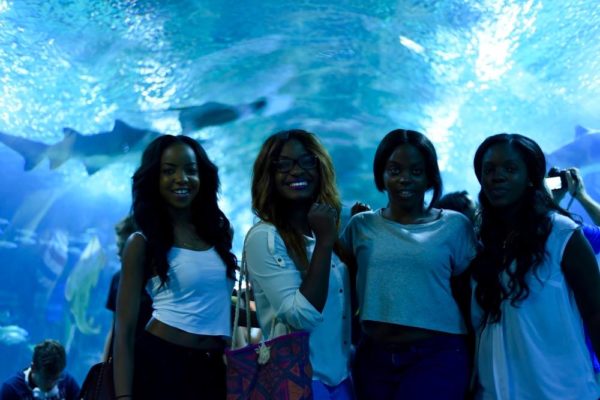 Second stop, L'Oceanogràfic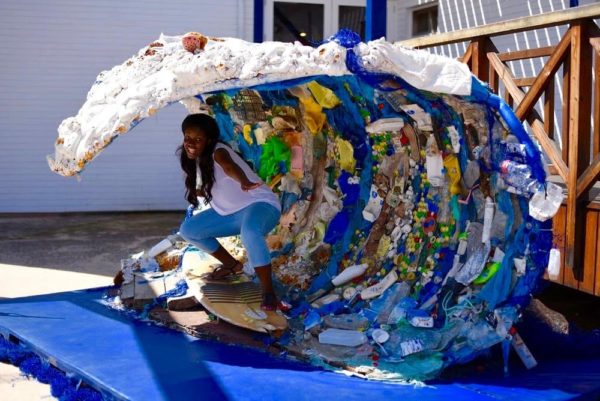 We spent about 3 hours at the oceanographic alone and I got to watch my first dolphin show as well!
Here's a video I think you'll like ☺
After a long entertaining day, we set out to the city for dinner and drinks.
The next day, we did what all tourists do best, wander!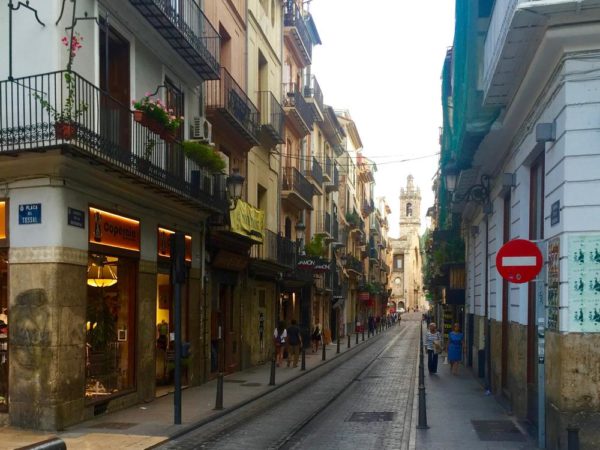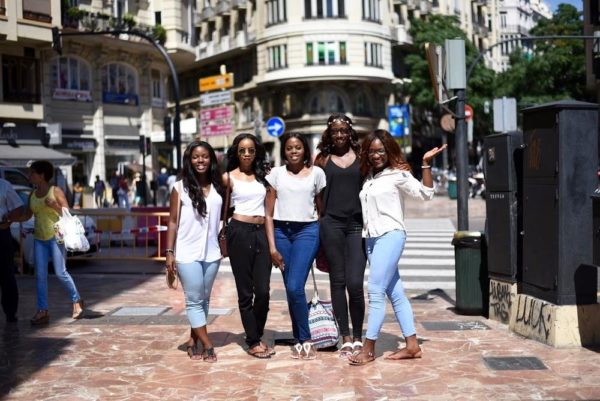 I really love that the sidewalks are tiled! Maybe it's just me but I think it's gorgeous.
We had some street food as well and headed to the Valencia Cathedral.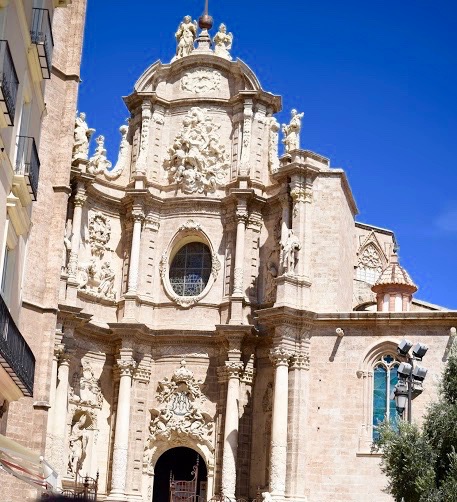 This took off a good 3 hours of our day and was worth every second. It's really beautiful inside with breathtaking art work and décor. There is also a museum and you have the option to purchase headphones (very affordable) that will talk you through what you see in your own language.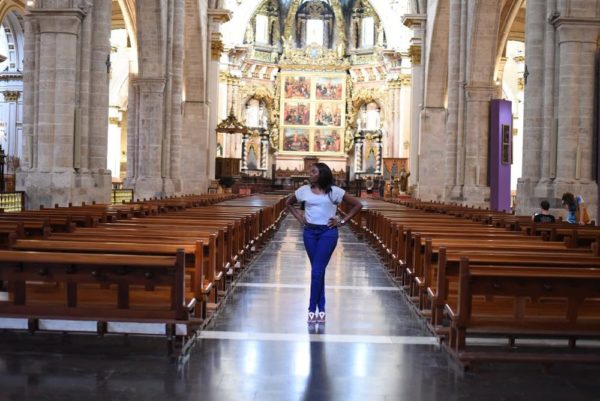 Not only is the cathedral worth the visit but, the entire square is vibrant with many nice restaurants nearby.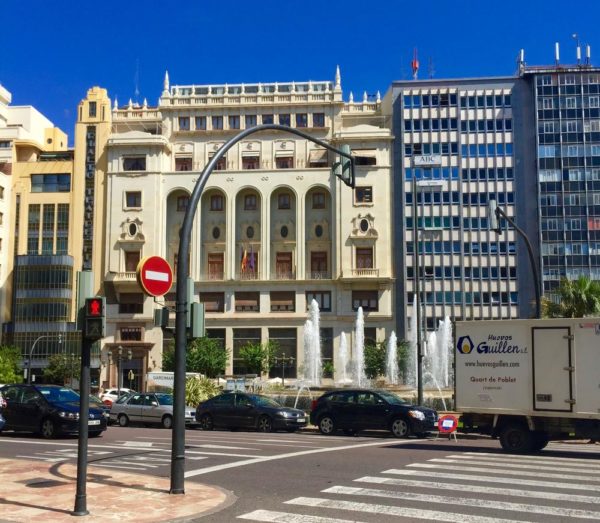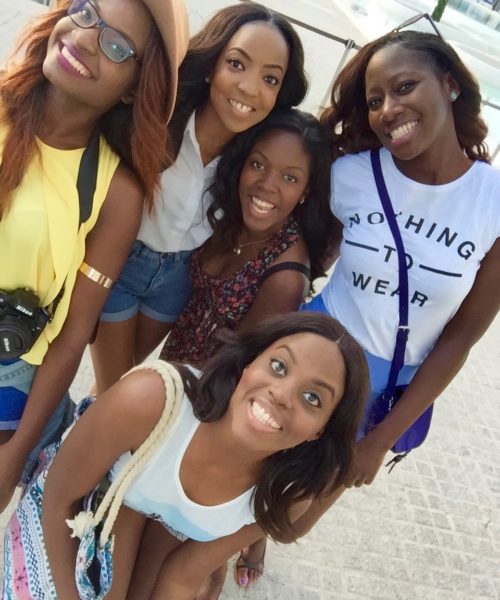 Like I mentioned, we were only in Valencia for two days and this should not be of any surprise but we didn't get to do everything on our "Must See" list.
So please make sure you plan to do loads of stuff at any destination because chances are you probably won't do it all and the last thing you want is to run out of things to do.
Here's a list of things to do if you ever find yourself in Valencia for more than a day or two:
Valencia Bioparc- the zoo
Valencian Tapaz Tour
Visit the Street Markets
Plaza Ayuntamiento- The city plaza
Playa de la Malvarrosa- the beach
Notice we did not get involved in the night life at Valencia? Well,
two days went by so quickly and we packed our bags, hugged our host and headed to the airport for the famous PARTY city- IBIZA!
Thank you for reading and I hope you decide to see Valencia someday.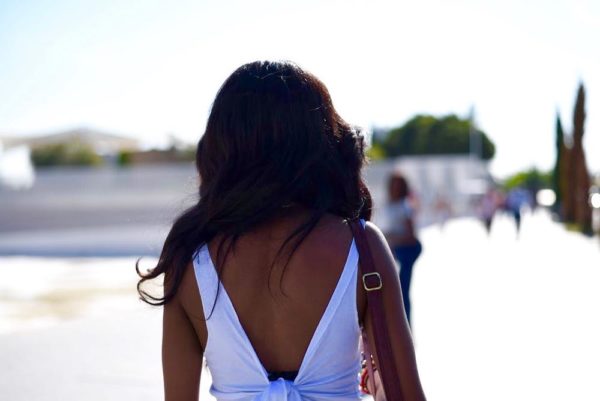 Xx
Feyikoya