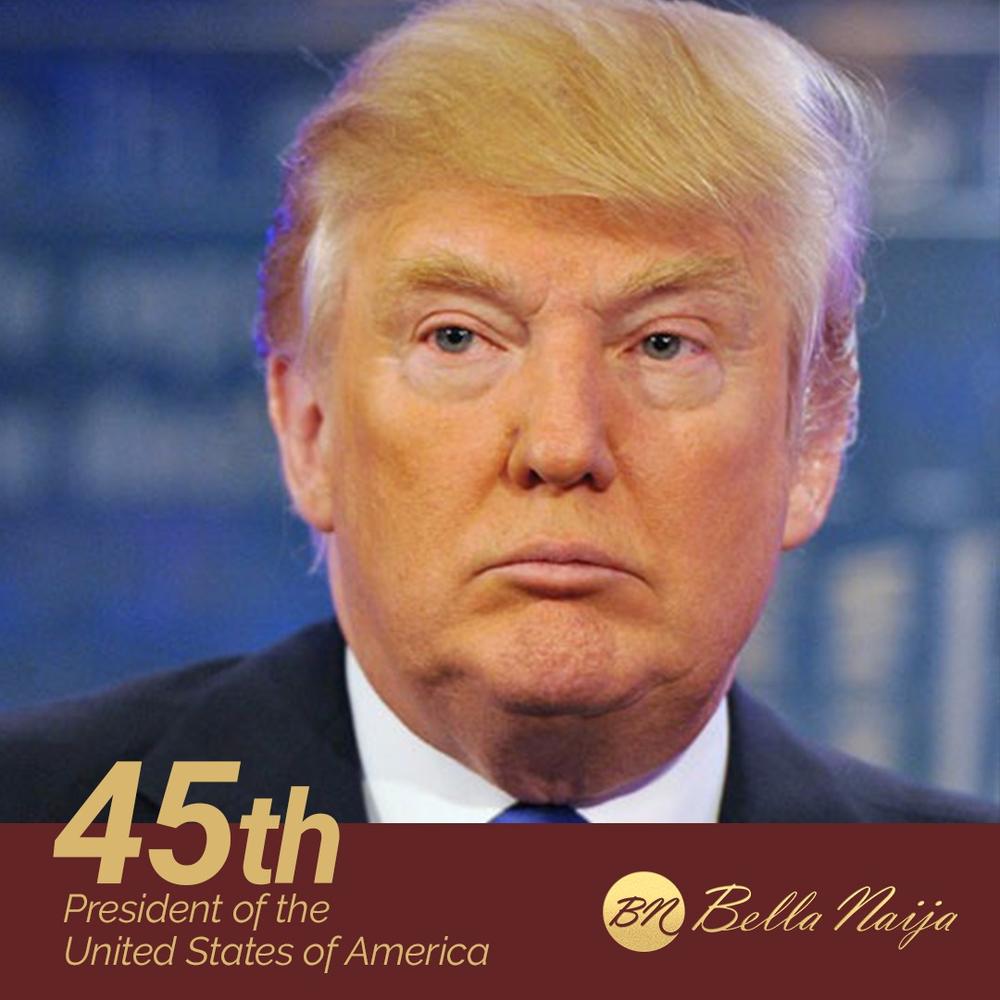 Donald Trump has been sworn in as the 45th President of the Unitted States of America and he pledges to put America first.
There was a smooth and peaceful transfer of power at the inauguration ceremony.
On a raised platform on the flag-draped West Front of the Capitol, Trump placed his left hand on one Bible that dates from his childhood and another that belonged to Abraham Lincoln and raised his right hand in the air as he promised to preserve, protect and defend the Constitution.
Trump took the oath from Chief Justice John Roberts with the new first lady Melania Trump by his side.
There has been so much controversy surrounding Donald Trump's reign as President. BellaNaijarians share your thoughts on the new President, the inauguration and how you think Donald Trump's reign will be.