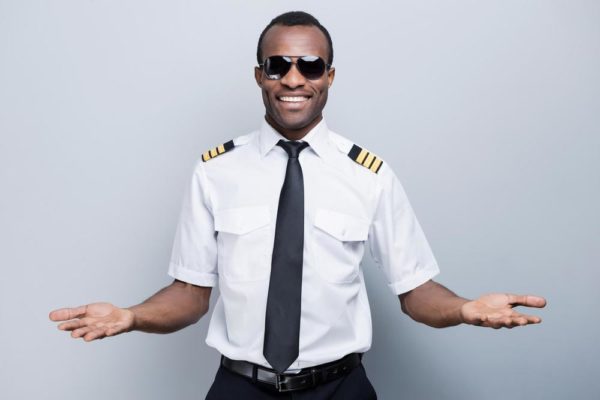 "You can't be a real country unless you have a beer and an airline. It helps if you have some kind of a football team, but at the very least you need a beer".
This tongue-in-cheek quote by Frank Zappa got me pondering on the necessities of owning a national carrier. Owning a national carrier could be likened to owning a football team. It is a country's brand to the world. Asides from serving as a medium of transporting passengers to destinations around the world, a national carrier remains a tool for international trade and relations.
If you ask me of trailblazing African carriers, I'd tell you of the soaring Ethiopian airlines. Do you know Ethiopia Airlines flies to more routes in Africa than any other airline? It is the largest in Africa, and one of the few profitable ones in sub Saharan Africa. It has been in operation for a whooping 71years!
Let me tell you of the indestructible Egypt Air – with over 80 years of exceptional flight operations, a fleet of 52 airplanes, plying over 72 routes and surviving the Arab revolution in 2012. Egypt air is a force to reckon with amongst its peers.
Have you heard about the "Springbok" South African Airways? Do you know it was not only rated a 4-star airline by Skytrax, but also named the best airline in Africa for the fifth consecutive time? I will never forget my first flight from Lagos Johannesburg; it was one of a kind.
Kenya Airlines? The  pride of Africa. It won the "best Airline Africa" award in the world travel awards in 2016. Kenya airways prides itself as being truly African with a taste of Africa anywhere you go.
Discover Royal air Maroc? The national carrier of  Morroco. It plies nearly 90 routes around the world.
Other national airlines include Air Seychelles, Air Mauritius, Air Namibia, Air Burkina etc; each scaling heights in different levels and capacities.
Ask about about the Nigerian national carrier? Nothing.
Though Arik Air may come close to representing the nation as a flag carrier, its reputation of unsuitable employment conditions, flight delays and cancellations and unfriendly working environment may portray Nigeria in a bad light.
Today, Nigeria is losing out in the global aviation marketplace. Imagine a country of 170 million people without a national airline! It is mind blowing.
Research shows that Nigeria loses about $2 Billion to international airlines operating in Nigeria on an annual basis.
I am often infuriated by the lack of diversity in travel destinations within Nigeria. I wish we could find easily connecting flights on routes from Abuja to Sokoto, Owerri to Port-Harcourt, Calabar to Uyo.
I am often annoyed by costs of tickets. Have you checked the prices of tickets lately? Prices of local or international flights? You should.
I am even more frustrated with flight delays and cancellations without prior notice or compensation? Last month a friend's Port Harcourt- Lagos flight was cancelled by a "famous" airline at the dying minute. This was after the flight had been delayed 5 full hours. Worst still, there were no apologies by the airline and their staff!
Setting up a national airline will enhance a healthy competition between airlines thereby promoting better quality of service.
According to research growth in passenger traffic peaked at over 15 million in 2014, surpassing the 2013 record by 5%. In 2016 however, the Nigerian aviation industry saw a decline in passenger traffic due to the deep economic crises.
Emirates and Lufthansa both reduced the scope of their operations into Nigeria, due to problems with Forex and Aviation Fuel. United Airlines and Iberia suspended theirs as well, attributing it to the deepening economic crisis.
Local airlines were also affected. Aero Contractors and First Nation both suspended operations temporarily, whilst others struggled with issues of fuel scarcity amidst the need to cater to the travel needs of the public.
As an airline employee, I know firsthand, the challenges airlines face to keep the business running. High cost of operations, inadequate airport infrastructure, safety and security issues, and most recently the economic downturn all militate against the company's success.
The implications have been: fewer flights and higher fares; reduced choices for fliers; flight cancellations; a ditch in airline profit margin, and a surge in the unemployment rate, etc. A national carrier could be the perfect shock absorber.
The history of collapse of privately owned airlines, show that the country was better off when it has a strong national carrier.
The travel needs of Nigerian travelers cannot be overemphasized. A national airline will connect millions of Nigerians in the country and around the world.
It will bring down prices of air fares and provide jobs to the teeming thousands of people.
It will contribute immensely to the GDP of the country.
It will enhance economic growth.
It will  put the country on the economic and political map of the world.
The advantages of setting up a national carrier supersedes the disadvantages; and failure to deliver will be evidence that Nigeria has not taken its position as a regional leader in the world aviation scene.
Photo Credit: Dreamstime | Gstockstudio1