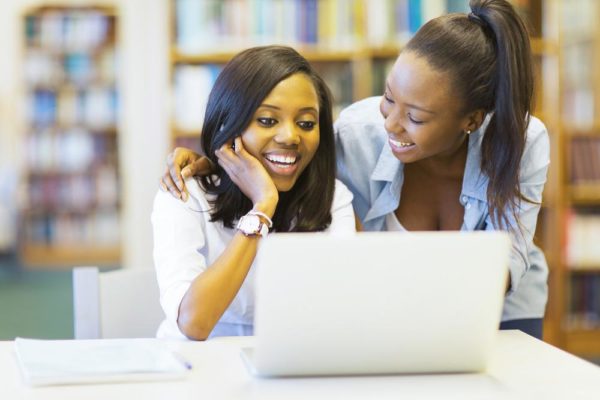 Did you know that 98% of kids in a same sex school would have had a homosexual or lesbian experience, at least twice by the time they would have completed their 6 years of secondary education?
Okay, that is definitely false.
Forgive me for the scare. My little boys are growing as fast as they can and it seems like they are headed for that crazy, bizarre world of adolescence.
Consequently, the very scary subject of secondary school choices has been playing on my mind a lot and I just wanted to share my fears and discuss with other parents like myself.
So, your comments below are very welcome.
I attended an only girls' boarding school for 6 years – Federal Government Girls College, Akure (shout out to all my alumni girls, if you are reading this); and I can say there was a lot of good and there was an awful lot of bad too.
Most of the bad stemmed from being in a boarding school located in the middle of a seemingly evil forest. Seriously, ask anyone who attended that school, evil lived there!
There were devil worshippers holding sacrifices deep in the wood. We could hear them and see them sometimes. But I digress. That's another story for another day.
Let's get back to our original topic, while my own parents never admitted to me the reason I went to a same sex school , based on my personal experience as a parent, I can think of only one reason parents put their kids through same sex schools. It boils down to one powerful word: SEX.
We want our babies to hold on their innocence for as long as possible.
We assume they are less likely to pay attention to their raging teenage hormones and more likely to focus on books without the distraction of the opposite sex in their schools. This is even more true for our daughters than for our sons.
Honestly, we don't mind our sons scoring every now and then. In fact, if they don't, we get worried (I didn't make the rules up. It is what it is)
So here is a Oro and here is a Con for same sex schools.
Pro: Our kids are more likely to hold on their innocence and virginity.
Con: That virginity and innocence is going to be very much tested if that child happened to love same sex relationships (No, the school didn't turn them gay)
Also, if that child was even straight, but had a "special friend" at home who they see during holiday breaks. Oh well, let's hope they are good children.
My parents, like most over-spiritual, over-pious parents, never even considered a mixed school for me.
Why? I do not know.
Was I too timid? Did they feel I couldn't handle the pressures of boys and sex?
If my guesses are right, this is where parents are going wrong.
I knew many girls who had sex in school; with other girls, with male teachers and with boys from other schools.
A same sex school is not all it's cracked up to be. It is just like anything else in life, there are no guarantees.
A mixed school, on the other hand, is full of temptations; but life is full of temptations.
Life itself is a mixed race school which our kids are going to experience eventually.
After 6 years of schooling, I was very unprepared for real life. I came home very immature, very innocent, very naive. I was very awkward in social situations. I didn't know how to act around boys and found myself wishing there was a same sex university for me.
So the biggest question I ask myself and other parents is: Is it good parenting to school your kids in a same sex school?
As a parent, won't you rather your kids be prepared for "real life"?
Reading my own work right now, I can see my mind is leaning more towards mixed school for my kids (twin boys, by the way. Yay!) but I will very much like to hear what other people think about this.
There's still room for a change of mind, I have 4 whole years actually, to consider and reconsider.
Photo Credit: Hongqi Zhang (aka Michael Zhang) | Dreamstime.com