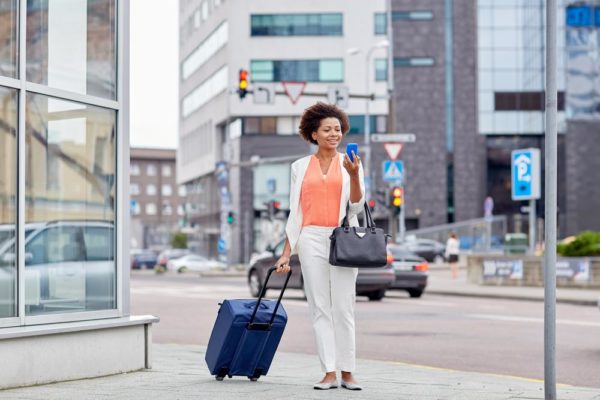 Ever wondered why your ticket fare is higher than the next person seated beside you on a flight? It's pretty simple:  the person with a cheaper ticket in the same cabin has learnt over time the tricks of travelling on a budget.
For those of you who love your yearly vacation, be it a solo traveler, or with family or friends (group travels), you absolutely didn't see the recession coming, did you? Even if you did, you definitely didn't think the dollar to Naira exchange rate was going to ever sky-rocket so much that it would eventually disrupt your travel plans in the year 2016.
N500 to $1 was no means a small deal; it was indeed a very big deal, that saw a couple of international airlines pulling out of Nigeria and even the local ones struggled to survive. Travel in the last year took a nosedive by more than 50 percent, based on various statistics you find online. But hey, it's 2017 and we are gradually getting our Naira back. Can I get an Amen?
As at my last check on Abokifx, $1 was exchanging for N390, which is great news for many Nigerians and if this new trend continues, many Nigerians will be able to plan for their holidays without breaking the bank.
To go on a vacation this year, there are things you need to know.
Plan Ahead:
Whether you are going to London, America, Ghana, and Seychelles or anywhere else in the world, you need to plan at least 3 to 4 months ahead to make your travel less costly. This simply means destination doesn't matter, what matters most is how your budget can accommodate your travel plans.
Create a Daily Travel Plan/Budget
For family travels, which usually cost more, ensure you plan every day of your trip based on your budget for the trip. Do it before you make that trip. Not having a travel plan can lead to over spending, and you don't want that to happen – considering the fact that the school fees will be waiting to be paid by the time you return.
Travel with Friends
Travelling with friends is the best way to travel on a budget(in my opinion). This way you and your group of friends can pool resources, and share equal costs for every activity budgeted for during, or ahead of your trip.
How to Travel on a Budget
Use Travel Sites
Nigeria has so many travel sites, and the good thing is, these sites are very competitive with their pricing. This makes it easy for travellers to get the cheapest deals. If you don't have the patience to scout for cheap deals online, you can always engage the services of a registered travel agent; but note that to get the best travel deals, you should book your ticket 2 to 3 months in advance. You will be amazed at how much you would be saving, when you check for the same ticket a few days to your trip.
Book Your Hotel Months in Advance
Book your hotel in advance. Except you have someone who will be accommodating you, always book your hotel in advance. The deals you see on travel sites are extremely real. Be sure to keep track of deals on major sites like Booking.com, Wakanow, Jumia travels and the likes. You could be saving 50% on a 5 star hotel by doing this.
Focus on the Deals not Location
A friend of mine once said that when you want to travel, check out the deals and not the location. This I have found extremely useful. A lot of Nigerians love to do the London, America and Paris travels, but how about going to Denmark, Budapest and other places just for the same reason: to have a good holiday. Sometimes or rather a lot of times, the uncommon holiday destination not travelled by Nigerians are less expensive to travel in comparison to the popular routes. I mean it's holidays anyway, so why should you be rigid when it comes to travelling. Visit new cities around the world for less.
August is fast approaching and every traveler knows that summer is the peak period for travels, and also the most expensive travel time of the year. A summer ticket out of Nigeria will cost you 2 -3 times more than a trip made in January – April, especially when you book close to your travel dates. So for all those who will be making summer trips this year, don't wait till it's August before you buy your tickets. Start searching for travel deals now. Let me teach you my personal ticket hunting trick:
• I go on travel sites, enter my travel itinery and request that they send me updates as per my itinery. This way I get regular updates in the mail, and I can actually know when the ticket fare increases or reduces.
• I'm always flexible with my travel dates, so I tend to search for tickets within particular periods and not limiting my search to particular dates. This way you would be sure to get the cheapest travel dates available, then you can begin to plan with that.
And finally, when your travel plan is completely sorted, be sure to always book your seat ahead of your travel dates, so you don't get thrown near the ever busy toilet door.
Photo Credit: Syda Productions | Dreamstime.com