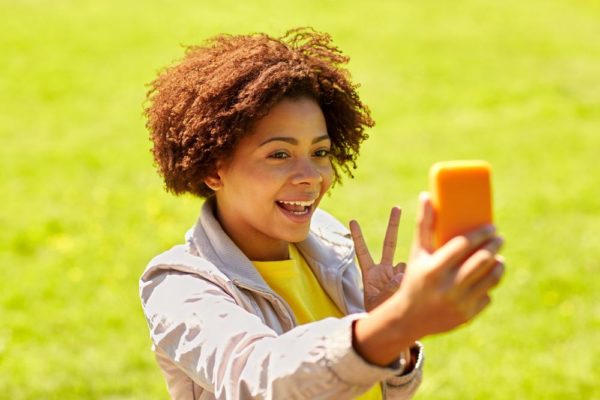 Maybe just this last time, let me check my messages, or I only want to find out who liked my post and left a comment on my page. Remembering the many times in the past I had tried to convince myself that I was only going to take a peek, after all a minute wouldn't hurt. However, one minute panned to five, five panned to ten and I always ended up spending over three hours. These are a few of the excuses I tell myself each time I click on that particular app. Its pinkish white symbol not only attracts my eyes but seduces my senses and leaves me in the state of longing.
I know you are probably wondering what I could honestly be talking about. I am talking about almighty Instagram (the App). It is one of the easiest applications to download from the various online stores. Once the application is downloaded the next phase is to register using your email address and a new password and you are well on your way to enjoying its wide facility. That seemingly harmless app introduced as a source of fun and information platform has now become my addiction. Most people reading this article might scoff and try to make light of the situation. Some might even say, 'but everyone uses Instagram'. Yes, I know almost everyone has an Instagram page and frequently make use of the App. Whilst most might not think much about it, I am able to recognise the significant impact the app has had on my lifestyle. I am neither ashamed nor afraid to make it known, as the popular saying goes, 'a problem shared is a problem solved'.
I remember when Instagram first came onto the scene. I couldn't understand the hype and I refused to download it. My friends on the other hand all had the app and went on and on about Instagram, the gossip and people they had found on it. They raved about the App every time we were together much to my annoyance and clowned me for not having the App and still being stuck on Facebook when everyone had moved on to Instagram. My reaction had always been one of indifference as I hated moving on other people's time (basically following the crowd). I remember it took me like forever to register and join Facebook in the first place (because I was stuck on Hi-five). I was content with using Facebook (on one hand) to find and keep in touch with friends and blogs (on the other hand) reading gossip and latest news in Nigeria and overseas.
One fateful day whilst chilling with a friend of mine, she got a notification and suddenly screamed. I asked her what happened and she passed me her phone without answering my question. Curious to find out what made her react in such a way, I looked at the screen and immediately let out a scream identical to my friend's. Staring back at me was a post on Instagram of an acquaintance of ours who was exposed by an ex-lover. Having finished reading the comments on that post, it directed to read the next post.
Before I knew it I had read over ten posts and its comments on my friend's Instagram. Instead of having a conversation with my friend I became so engrossed in the posts that it was with great reluctance that I gave the phone back to its owner. That was the night I finally downloaded the App and spent the rest of the night going through people's (those in knew and strangers alike) pages.
Little did I know that was the beginning of an interesting yet dependent relationship between me and the App. I started off just looking at posts, reading messages and replying on occasions. Slowly but surely it became a part of my routine to go on Instagram at least three times a day which consisted of, in the morning, afternoon and at night.
Then came one holiday where I travelled abroad with my family. The few friends I had left in London were busy with family and career so I spent most of the time shopping with my family. However there were a number of times when I was bored with nothing to do. At those times I spent more times surfing the internet and most especially on Instagram.
That holiday marked the change form wanting to go on the app to needing and having to go on the App. I went from not remembering I had the app to clicking on the app first thing in the morning and last thing at night. I had officially joined the growing number of people who suffered from one type of addiction and my drug of choice was Instagram. Even my friends and family began complaining about the amount of time I spent on the App. I could be having a conversation with you and my eyes would be firmly focused on my phone and without being told you knew exactly what I was doing.
You would literally have to repeat the same thing to me twice or three times once my phone is in my hand, as my attention would be on the latest post on Instagram. Even at work I find myself on the App once I have any sort of free time even if it was just for two minutes. People at my old place of employment nicknamed me 'Ms Instagram' and even jokingly stated on several occasions that if there was an award for the person who spent time on Instagram I would definitely win.
Yet I continued with my pattern even trying to convince myself that there was nothing wrong in constantly checking the App as a source of news outlet. I reasoned that whilst some people loved reading newspapers and other loved going on blogs, I simply loved going on Instagram.
That was what I told myself until I noticed that it began affecting every area of my life. I would be out with friends or on a date and be on Instagram, I would be in church and get a notification and be unable to ignore it until I clicked on it, missing parts of the pastor's preaching.
It came to a head when I recently travelled on official duties outside Lagos and the internet was very bad. Not being able to go on Instagram had me feening like a crack addict (without the itching of the body), as I constantly wondered about the many posts I was missing. It was then I decided reducing the amount of times I spent on Instagram on a daily basis and focus it on other productive ventures.
Hello my name is Abisola Owokoniran and I am challenging my addiction to the gram, I recently started a new Instagram page which is used mostly for showcasing my writing with a scheduled time frame. If you want to join me please don't forget to tag me in your post. It would shock you how something so small can have a major impact on not only your life but the lives of others around you.
Photo Credit: Syda Productions | Dreamstime.com