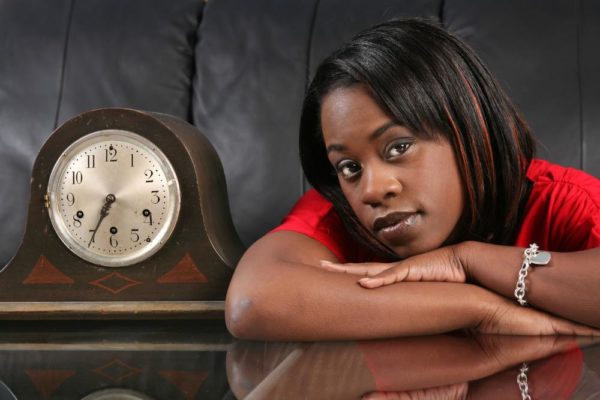 I witnessed something during my lunch break that I just had to share *drags my gossip ijoko'.
So we were at an eatery when a lady walked in screaming. You know, she was one of these ladies that put the F in fashionably corporate. She was a beautiful lady, but she was screaming, requesting to see the manager. Apparently, her tyre had been punctured because the entrance to the eatery was bad, and a nail or so had spoilt it.
She kept demanding to see the manager and threatening to do something drastic if she didn't see the manager. Unknown to us, she'd called a vulcaniser in between.
Before we knew it, the police arrived, because the manager had called them. Then I heard this girl shout 'you called the police on me, I'll deal with you'. The police men brought their patrol van to tow this car, while the girl kept trying to call someone.
Before we knew it, the team leader of the policemen received a call and almost immediately another call. Then the story changed; they started begging her, telling her they never planned to tow her vehicle. Apparently, this girl had connections up to the highest level, as her boyfriend was extremely influential.
Then the babe started crying, she said 'so if my boyfriend isn't influential, my car would have been towed? Am I a thief? Have I committed a crime?' Your eatery has a bad entrance which is even wrong and for this reason, my tyre was damaged, I have to buy a new one. I know I was angry, but all I wanted was an acknowledgement of the validity of my anger. How can the manager refuse to talk to me when I'm a customer coming to spend my own money for God's sake? All I wanted was to vent to someone senior and be told sorry.'
Everyone started begging her, even the ones who had previously called her rude. Who would have thought that this young girl driving a Rav4 was that connected up to the IG.
To be fair to her, the workers at the eatery kept saying she comes there everyday and was friendly to all even the cleaners, that she would walk in dancing to whatever music was playing and jokingly ask that they spray her. They had told their manager to go talk to her, because something else must have been upsetting her; but oga manager had to show himself. She later confirmed that she had left a meeting in anger to come and have lunch and cool off and her shouting was transferred aggression.
I learnt a lot from this incident and I'll share them;
Customer service is an art
From what the staff of the eatery said, she was a customer that came there everyday, so she deserved an audience; but even if she wasn't a regular customer, the manager should have given her audience. It seemed the babe only wanted to be listened to, and told 'sorry' She kept saying,'I can't be angry and only the guards will be attending to me, I'm going to spend my money for God's sake.' It urned out she had already paid the vulcaniser.
Nigerians have a scary dedication to age and respect
If you hear the way some customers kept saying, 'This small girl? She should talk respectfully'. I was angry at this because you do not offend a customer, and say she should respect you. Why were people leaving the issue to talk about respect?
Our Consumer Protection Council needs to do their jobs
People's right need to be protected so that they can feel safe and not have to descend so low, like fighting at the airport etc to get their rights. If CPC or whatever regulatory bod,y had done their jobs, then that incident wouldn't have happened. The eatery would have been forced to fix their entrance. The babe kept saying 'an eatery should have a hygienic kitchen, clean surroundings, a hygienic restroom and a f***ng safe entrance'. Abeg, lawyers  and food technologists in the house, is this true?'
Be careful how you treat people
We have heard this a lot, but this story brought it home for me. When the manager called the police, the girl sat down and I heard the manager telling his staff and other customers who were against her 'see she has calmed down' Omo, when the calls started coming in, the story changed and everyone started begging.
Finally, Nigeria is a country of connections and levels
There are armed robbers on the street and the police is coming to tow the car of a young girl because one manager of an eatery called them and offered them some little money?
Anyway, I'm looking for my influential bobo so that men can be calling to settle my matter. If you see the way the team lead that was forming before, started shaking… especially when the calls came in. To be honest, I knew the babe was connected when she called the team lead by name and asked him his command.
Nigeria we hail thee.
PS: Aunty Bella, how about you hook up some of your featured writers with correct bobos. Babes can't be looking for TDHGRT (Tall, Dark, Handsome, Generous, Rich and Tush)  when we have you. Abeg organize a dating/ meet and greet event. Thanks in advance.
Photo Credit: Dreamstime