"If you are a successful entrepreneur, you are going to have many bad days" – Tonye Cole Speaks on Forbes Africa's My Worst Day with Peace Hyde | Watch Teaser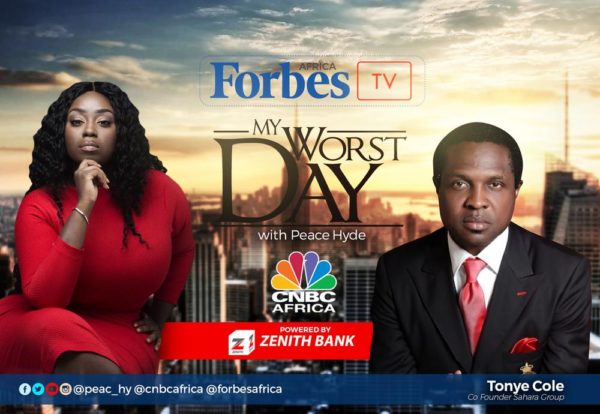 Tonye Cole staked all his life savings along with that of his friends on a new business venture which had every guarantee for success and then suddenly disaster struck.
As he takes his turn on the hit TV show, find out the chain of events that led to what he will forever remember as his worst day in business.
Watch!