Co-founder of She Leads Africa Afua Osei covers Business Day's "The CEO" Magazine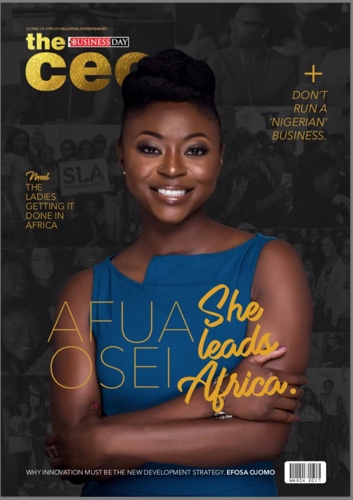 The third edition of Business Day's The CEO magazine features a Ghanaian woman making things happen in Nigeria.
On the cover is Afua Osei, co-founder of She Leads Africa, whose corporate mission is to become a household name amongst African female entrepreneurs. She reveals that "She Leads Africa has never had any challenges working with men and have found many male business and technology leaders who are very supportive of our work".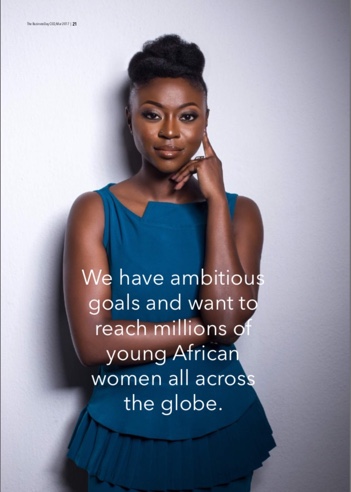 The millennial magazine also spotlights Tosin Ajibade aka OloriSuperGal , Kene Rapu, Nneka Ezeigwe, Omobowale Agboade, Eunice Omole, Aderinokun Ire, Ulan Garba Matta and Omobolanle Akinkugbe as women excelling in their industries.
This edition also looks at a typical day in the life of Obi Asika: Co-Founder; Social Media Week Lagos, Founder; Dragon Africa, Founder; Cabal Entertainment, Entrepreneur, Nigerian Soft Power Advocate.