Kenya Moore talks Oge Okoye, Rumoured Relationships with Nigerian Men & More on a New Episode of Jules Uncut | Watch on BN TV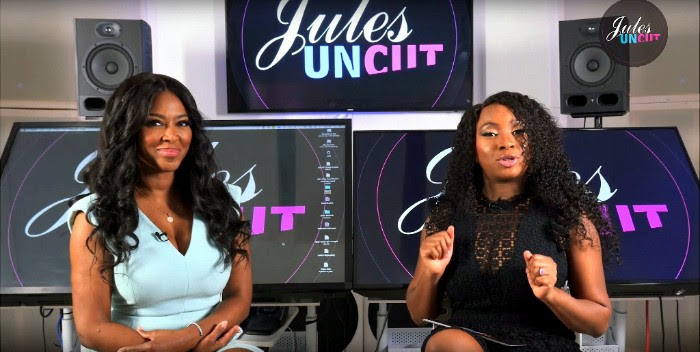 RHOA reality TV star Kenya Moore joins show host Juliana Richards on a new episode of "Jules Uncut".
In this episode of the candid talk show, they talk about Real Housewives of Atlanta Season 9, drama, reunion, relationships and much more. They also talk about Kenya's Nigerian experience – from Oge Okoye to D'Banj and Tonye Cole.
Watch below.