Wake up early!
Aha! I know I've lost half of my readership in one swift three-word-sentence, but this is with good reason too. Don't believe I was ill-advised. Stay with me. I'm a master storyteller.
You wake up early even though there's a beautiful lady splayed across your bed. Spooning at 5 a.m. (as we all know) is a spiritual experience.
Head to the jetty and board a banana boat. This will take you to Makoko. On the scenic route there, enjoy the view of the bridges that traverse the city – concrete structures that have watched time pass and witnessed transformation.


Now, you're at Makoko, centre of glamourised poverty. Some will take shots: a happy child smiling among the rubble, a beautiful woman rowing her canoe and selling her wares among the decadent buildings and happy puppies at play on the floating houses. Images to remind you that there is happiness here and these are a people living peacefully among the poverty and rot. This is a lie. Makoko is a beacon of our collective failure: a place in need of intervention not sporadic soup kitchens and photo shoots.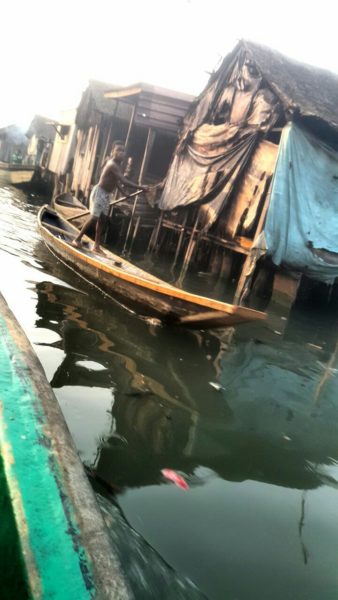 You pick up Taiye, a fisherman who doubles as a guide. Then you head to the filling station, a woman on a canoe with bottles of fuel mixed with engine oil. They will tell you you need 30 litres for the trip, don't let them play you, you need just 20 litres.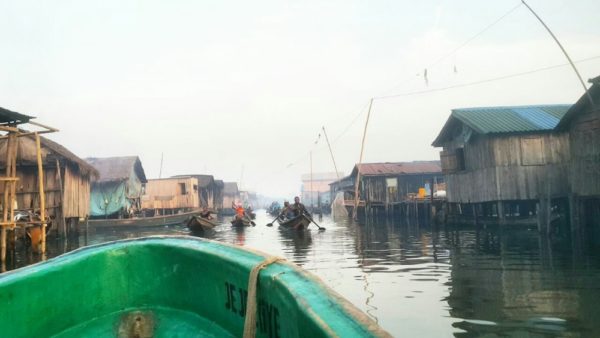 As you head out of Makoko, you see it, the city bathed in golden light, canoes dotting the water like dark outlines on liquid gold. You take a minute, maybe more, to take in this moment. You even swallow. It's beautiful, the way the sun shines, not to provide heat but to give beauty. The way the water accepts these rays then spreads it all over. The clean, cold air. Then you understand the story of Makoko, that even in these pitiable conditions, there is beauty. Even in despair, there is hope. It is beauty and poverty co-existing side-by-side.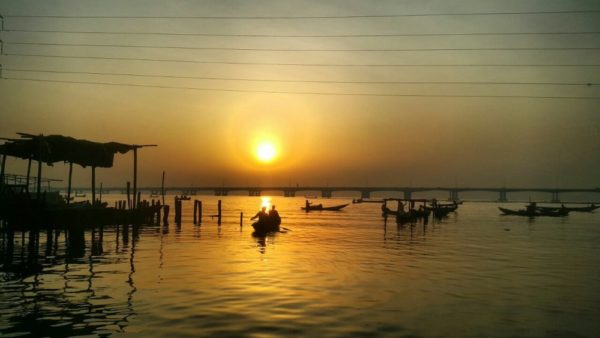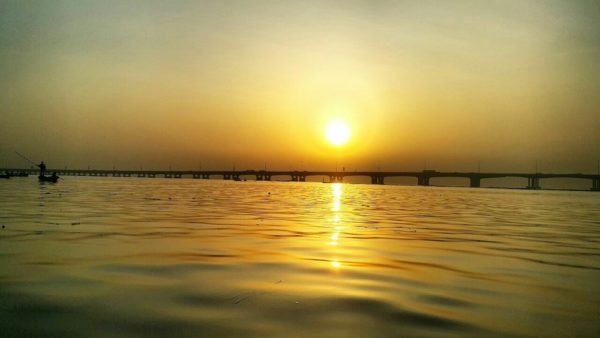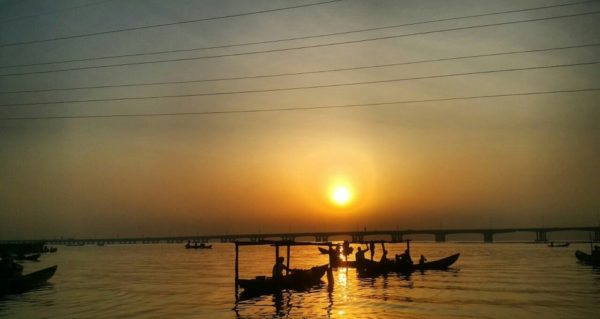 You head out to Ikorodu to meet the fishing communities on their dashes.
Here is the Asikowa (Yoruba word for 'It is our Time') Fishing Community. Fishing communities are structured with a leader and they meet to decide on fishing times and activities. They even have an off-day, Thursday. You row out to the leader, he's the oldest one wearing a frayed cap and bored expression. You ask for permission. He looks at you then nods. There is nothing new in Lagos.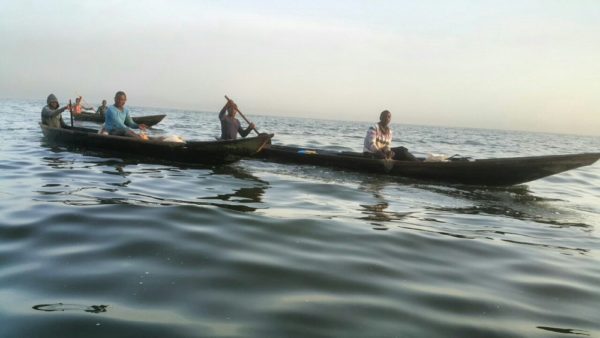 It is time to fish. The boats row out and form a circle around a portion of water. At a signal, they throw their nets into the circle, then pull. There's gracefulness in the throw and strength in the pull. Be careful, your boat hand is an idiot so he will row into the circle and one of the fishermen's nets will get snagged on his boat. I told you. Now you have to apologize and watch as the fisherman pulls it, gentle enough not to tear it but with a sense of urgency cos no one should have his net in a wrap when it's fishing time.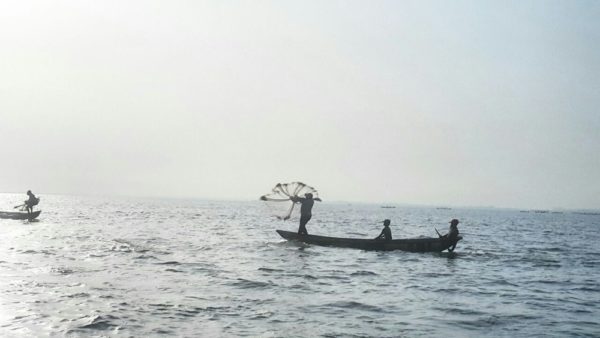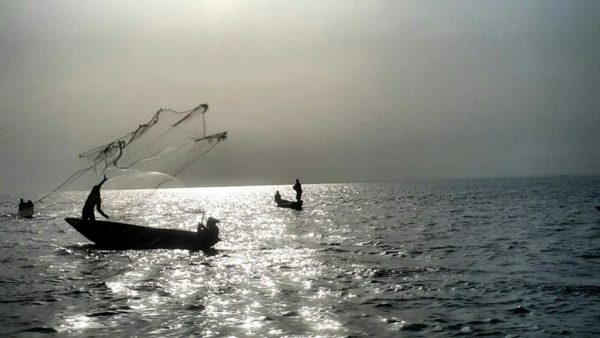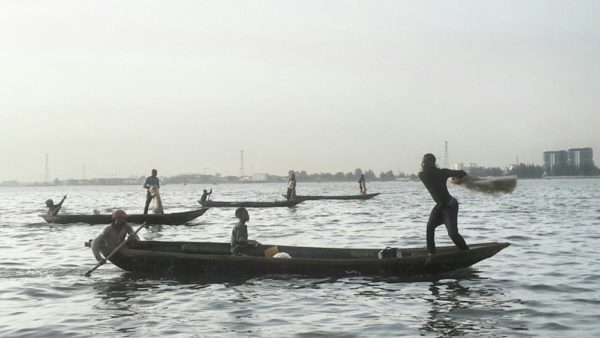 A fishing boat consists of 2-3 persons: one throws the net, the other paddles the canoe and the third (The Learner, mostly a child) sorts the catch. Now they are pulling. This fisherman has caught nothing except some rotten wood and he throws it back into the water. You think of apologizing but think better of it. This puts your worries into perspective, you were worried that the Passport Office was still delaying your passport but here is someone bothered with survival and the reality of rowing home with an empty canoe after a day on the sea. The other man has some catch, three silver fish glistening in the sun, they are called gla-gla. They will be roasted and sold in Makoko. These are quite small fish, the sort used for animal feed.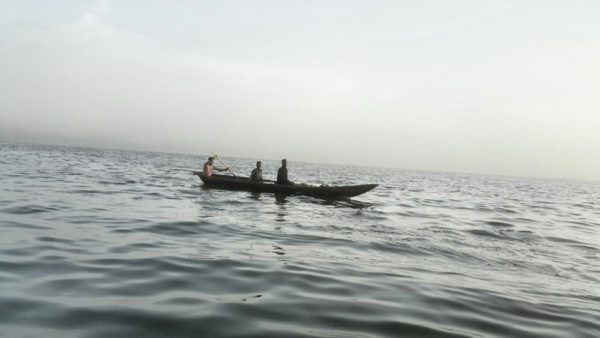 You watch this process for some time till the actions become rote: row out, get into formation, throw net, pull net, sort fish, throw again, pull, sort fish, row boat and survey.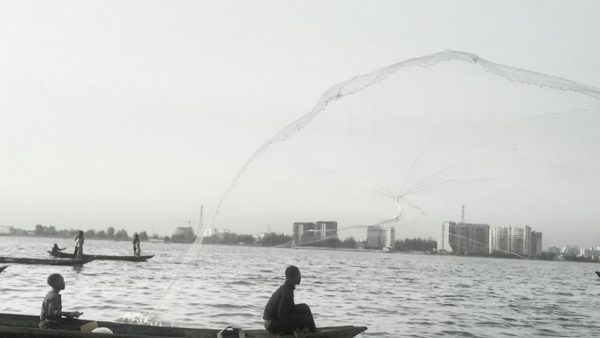 These fishermen speak the Egun language, a French and Yoruba fisho-speak and most of them hail from Badagry. They are aquatic nomads, they moved here in search of fertile waters. They also have a sense of humour and one teases you that you've not been snapping him because he has not gotten a lot of catch. Truth is you felt he would be irritated by camera clicks when his net kept turning up driftwood.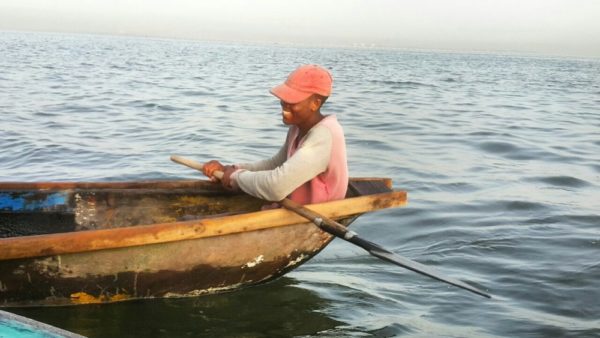 The boredom of the water soon gets to you and you row off to meet another fishing community. This is the Dako Fishing Community, you will recognize them by their coloured boats and rock star outfits. This is a happy group. The leader welcomes you with a smile and actually holds up his basket like a trophy for you to snap. He has the largest catch you have seen on these waters and should understandably be proud. Is fishing about skill or luck?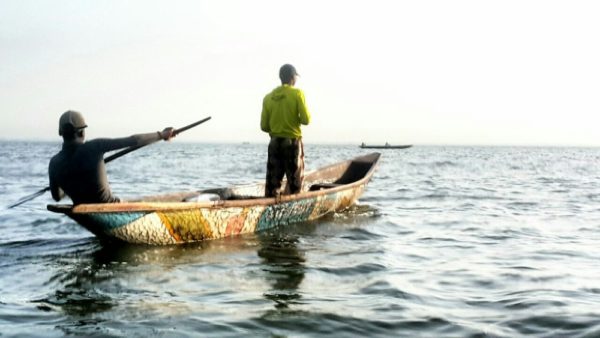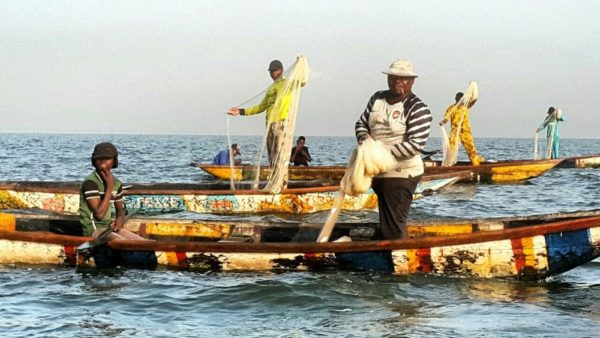 You get into circle formation with these ones and watch the process. They have a better catch than the former group. The atmosphere is bubbly, there are jokes, someone scoops some garri into a bowl and has an impromptu breakfast. Another throws his hand into a peace sign so you record him. You are happy that they are happy. You row around and smile at the rapid exchanges between them. You wonder why there are no fisherwomen.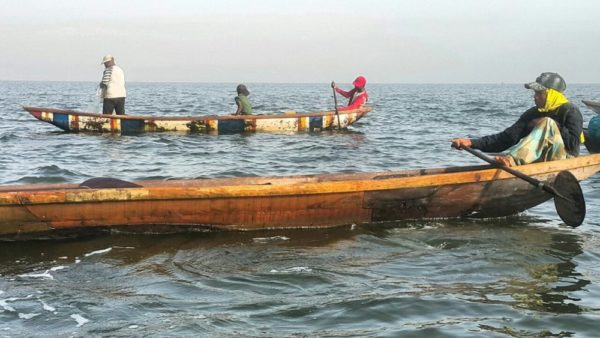 The sun is out and the previously cold air now moves slower. Your new friends will be here till dark, getting into formation, throwing and pulling, that's a fisherman's life.
There's something solitary about fishing that reminds you of biking, they remain in a community but they are alone. There's glory in their solitude. There's something peaceful and forgotten in the open sea. It's in the canoe rocking softly alone. It's in the tired fisherman taking a nap, arms splayed out and tired from the throwing and pulling.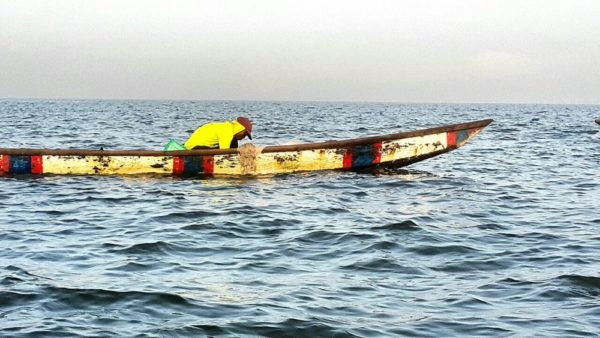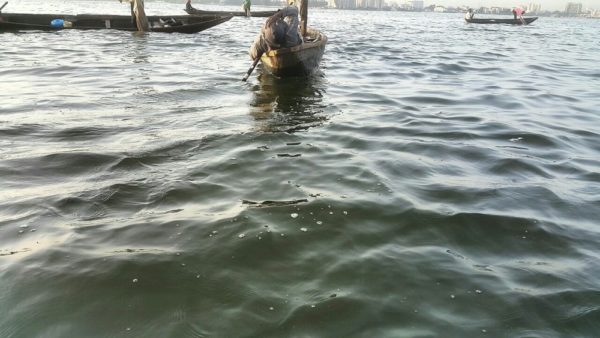 For you, it is time to head home. You arrive the Lagos jetty at 9:30 a.m. It is still morning but your heart is already full.