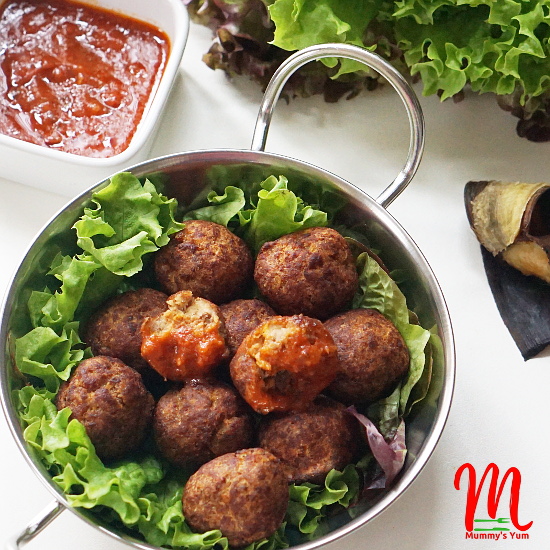 Do you have an overripe plantain staring forlornly at you in the kitchen?
Then put it to good use by making these plantain meatballs for the kids. This is just a 3-ingredient easy recipe with just plantain, minced meat and breadcrumbs.
You can easily make your own breadcrumbs at home by clicking here and if you don't have an oven or blender, then click here to get the alternative. I season my breadcrumbs, so there was no need to add any other seasoning to this recipe and the plantain sweetness is good enough too.
Ingredients
Method
Peel and cut plantains into a bowl. Mash with a masher or fork till smooth. You can use your blender too if you are making a bigger batch.
Add the minced meat and breadcrumbs to the bowl, then mix well to combine.
Roll mixture into small balls and fry in hot oil for 2-3 minutes or till the brown and cook well.
Please note: Meatballs freeze well, so you can make a lot and then freeze after. I find it easier this way as I can take out and add to the children's meal, give them to snack on and also add to their lunchbox.
Watch the video