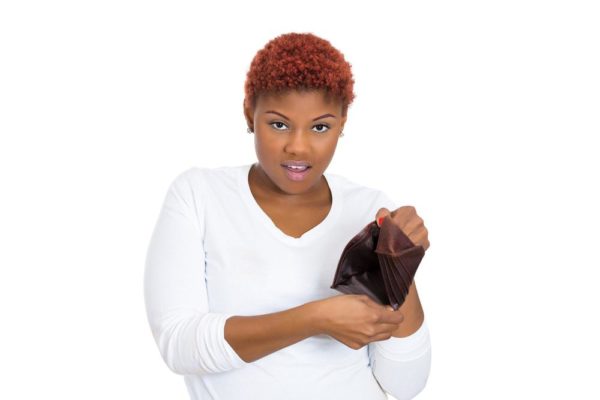 Aunty Bella is our  agony aunt column on BellaNaija. We launched this column in the early days of BN and periodically feature issues sent in by BN readers.
We hope the BN family can offer insightful advice.
***
Dear Bellanaijarians,
I hope you are all in fine fettle?
I want to make a simple request. My name is Chioma and I am a Masters degree student in the UK. I am about to pushed out of Uni because of im complete tuition fees payment. My parents have been able to pay more than half but it is still remains £3900.I don't know where to get it really. I have been able to pay £500 so it remains the aforementioned.
The little work I do can only cater for my rent and feeding and clothing and my parents cannot either.I am a very brilliant girl and has maintained good results from last semester but this challenge is threatening to cut short my academic pursuit. Please help me to find anyone willing to help no matter how little I will appreciate it.
Attached are documents to prove my claims.
I will love to get help. I would never do this on a normal day but I am stuck here sincerely.
My number is +********
This is my email address but for privacy incase you publish my story on your website, you can use [email protected]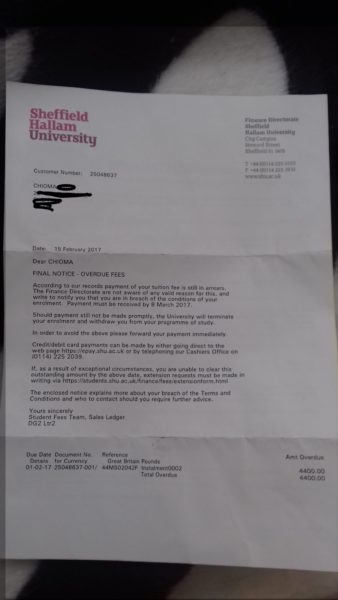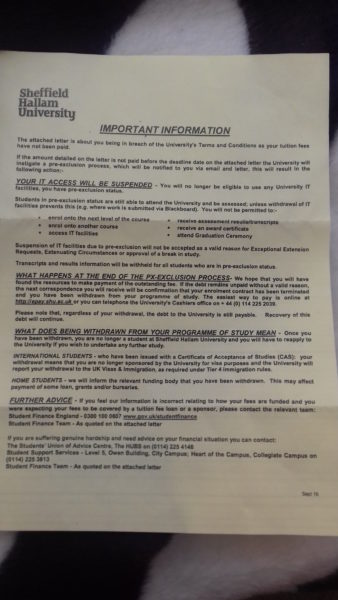 I need your help please. I am in dire need for this!
***
BellaNaija has redacted the sender's last name and phone number. Concerned readers who interested in reaching out to her may do so via the email address provided.
Photo Credit: Kiosea39 | Dreamstime.com