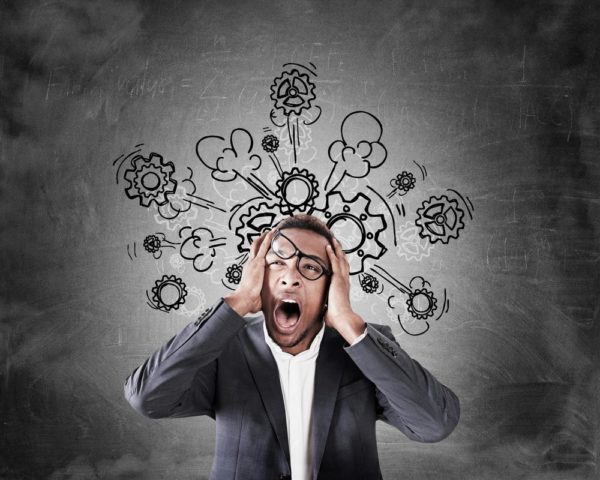 The outside didn't match the inside. Outside was tall and beautiful. You looked at it and you could imagine raising a family, spending the rest of your life here. The inside promised to be just as wonderful, but it was a mess. The previous owner left it in a terrible state. Cracks on the walls, leaking roof, filth everywhere and worst of all, the lights didn't work. Yet I was determined to make this my home.
"Someone new has come," said a masculine voice. It was so sudden it startled me. My gaze swept the entire room but there was no one here.
"Who's there?" I asked. My heart quaked in my chest, blood pumping so rapidly I could hear it. There was a churn in my stomach.
"Hello, I'm Max," said the voice. Suddenly I wanted to pee and crap myself at the same time. This has to be a nightmare. A shiver rushed through me. The voice was so near but there was no one here.
"Are you…" I paused as a spittle rose in my throat and I swallowed before asking, "Are you a ghost?"
"Sort of," he replied. "No need to panic we are totally harmless. We might drive you insane though but you might get used to it. Things always get crazy around here."
"This has to be a dream. Soon, I'll wake up," I whispered to myself. My heart was pounding vigorously.
"It's not a dream, buddy. I'm not a ghost. I'm a memory."
"A memory?"
"Not yours. I'm Sophia's ex. This is Sophia's heart and those are her other ex-lovers and former potential lovers. Basically everyone she's allowed into her heart."
"Hey, I'm Deji," said another voice. He sounded gentle.
"I'm Eze," said another voice.
More names kept coming with different voices… Frank. Victor. Emeka. Sadiq. Korede. Lucky. Tobi. Nonso. Tunde. Bayo. Chibuike.
"Enough!" I shout.
"There are too many of us. It's hard to take in, I understand," said Max.
"You didn't think you were her first, did you?" said Eze.
My fist clenched into a ball.
"Don't get upset. Don't get jealous that would scare her," said Max.
"How do I fix the lights?" I asked.
"They fix themselves with time. The only way to light up her heart is to keep her happy."
"Sounds corny, doesn't it?" said Deji.
"If you really want to remain here. You have to clean up the place. You're in Sophia's heart because she is ready to love again but she still has rubbish going through her mind. You need to clear every doubt," said Max. A broom motioned towards me.
I spent hours, days, possibly weeks cleaning the place.
A light came on.
"Bravo," said Max. "As you've noticed Sophia has been damaged by the guys she fell for. Despite being a hopeless romantic determined to love she's reaching a point where this house would collapse. You have to fix the cracks."
"Why are you helping me?" I asked.
"I used to love Sophia. I did my best to clean up the place and cover the cracks. I made this place my home but sometimes the person we love never feels the same. One day, Deji walked in. I was unwilling to share my home."
"Sophia chose him?"
"Yes. He didn't take care of the place. He couldn't even stand the voices. He was jealous and possessive yet didn't want commitment," said Max.
"Dude, I'm right here," said Deji.
Months elapsed as I fixed the cracks. With every passing week, a new voice came to warn me that I was wasting my time. "She's not worth it, bro," said one.
"There are other girls out there, you know?" said another.
Finally, all the lights came on. It felt like home. I could see myself living here forever.
Drops of water splattered on the tiled floor of the house. From little drops it became a shower, sprinkling on everything. The roof seemed to be leaking badly. What was once a puddle became a pond, I was ankle deep in water.
"Army by Ellie Goulding came on the radio," said Eze. "It reminds her of me. Of what we had."
"You can try your best to rid the mind of doubt but regret always claw it's way out," said Max.
The water was getting to my knees.
"When she's hurting this place starts to flood," said Eze.
"You have to treat her right. Make keep her safe," said Max.
"She's always going to keep comparing you with us," said another voice.
The water had gotten to my waist.
"How do I stop this?" I asked.
"Do you really want to spend the rest of your life in competition with her past?" asked another voice. The water was rising to my chin.
I swam to the door. My hands gripped the door knob and pulled but it was jammed.
"Break the walls, man," said a voice.
"She's hurting you too. We won't judge you," said another voice.
I swam to a window and yanked it up. Water rushed out. I swam to a other window and opened it for more water to pour. When all the windows were open the water strangely disappeared. Everywhere was dry again almost as if the flood was a dream.
"This is my home. Always and forever," I said to myself, to the memories, to Sophia.
Photo Credit: Denisismagilov | Dreamstime.com