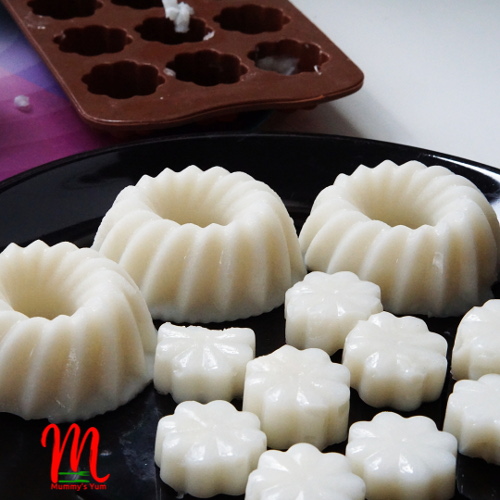 I am bringing to you today my kid-friendly way of making Agidi/Eko for kids. The first time I made it, my 5-year old didn't know what it was but after tasting it with Ogbono soup she told me this is the 'bestest' food and no more Eba with soup again for her. My toddler just keeps nodding head for more of the flower shaped ones.
Agidi or Eko is a solid version of the Nigerian Pap popularly known as Akamu, Ogi or Koko which is one of the first foods given to babies from 6 months. You can find the process of making homemade brown Pap for babies here.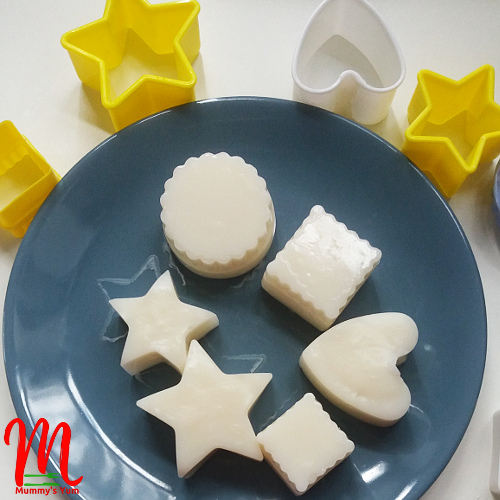 Agidi is normally made by cooking Pap for a longer time until it thickens well and then it is usually wrapped in green leaves and allowed to cool. It comes out as a solid soft mass hence the name 'jelly or jellos' and can be enjoyed by adults and kids alike – with tomato stew, Ogbono or Okro soup as a very balanced diet.
To make Agidi more kid-friendly or as a finger food for toddlers, I used moulds to make it look more enticing. It also makes it easier to feed them too. With these beautiful and handy designs, you can put them in the lunchbox too as a perfect school meal.
Watch the video