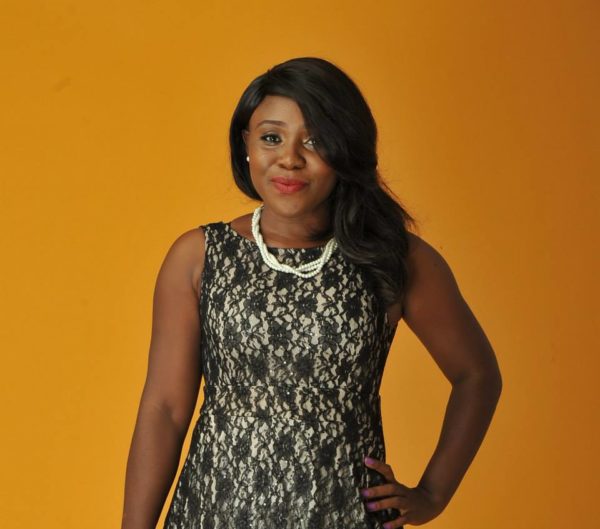 It is amazing how little things trigger old memories. These things then cause you to rethink actions taken years ago. Yesterday, while I was sorting out and arranging my books and documents (I do that when I'm stressed), a picture fell out of one of my old diaries. It was a photograph I had taken at the university cafeteria. I was making a silly face alongside one of my closest friends then, Chika (not her real name) and Ife, the boy I fancied at the time. Most surprising was the wave of sadness that rippled through me, just staring at the picture.
Ife and I had met in my second year, precisely at the cybercafé underneath the Covenant University Chapel. I had gone to complete my registration for the school year and he had somehow gotten himself behind me on the queue. I had purchased 1-hour browsing time before joining the queue but only used about 15 minutes. Ife, on the other hand, had forgotten to get browsing time before joining the queue and going back to get it would not only mean losing his space, but also regressing to the back of the line. Noticing that I had time left, he asked me if he could use my remaining time and also if he could send an e-mail using my account. Without hesitation, I gave him the remaining time and allowed him to use my account, asking him to sign out from my e-mail when he was done. To be honest, I don't know why I trusted him like that. He thanked me and I left.
The week after that, when I checked my e-mail, I saw an e-mail from him where he gushed over my "rare generosity", saying I had touched him and he wanted to get to know me better. He included details of his course and told me he would be sitting on a particular side of the chapel every service day hoping to run into me someday.
As cupid would have it, I ran into Ife the same day at the school cafeteria. He was the one that recognized me as I couldn't recall his facial features and we had lunch together, talked… things kicked off from there. Before long, he would visit me at the hostel in the evenings, we would take walks, sit together during chapel service (on the day our hostels were scheduled to worship together.) Soon enough, we became very almost inseparable. Of course, we were never official with our relationship status, because believe it or not, I did not want to get expelled. But then …yes, we were basically dating.
At that time in my life, I was new to the dating scene so, I had not mastered the art of balancing my relationships with my friendships. I still had that horrible tendency of neglecting friends when a new boy came along, devoting the majority of my time and attention to the relationship. As you would imagine, in the process of getting to know Ife, I spent less time with my friends and ignored them a lot.
Of course, Chika who was closest to me (although I now suspect she may have been a little too needy) called me out on it. I apologized and made the conscious effort to give her as much attention as I had always given before Ife. This meant introducing her to Ife and inviting her to do things with us. Making us a trio was the only way I would not neglect any of the two.
The way I saw it, the relationships with Chika, and Ife, were completely different. The levels of affection, love, trust, loyalty were different, and I never thought would have to trade one for the other.
Unfortunately, with time, the two of them started getting into little arguments here and there. She would say something that offended him and then he would low-key insult or diss her. I couldn't just place my hands on what it was and why they always got into little debates and arguments about really senseless things.
One of the days, Chika confessed to me that she did not like Ife and she would not hang with us anymore. When I asked Ife as well if he disliked her, he denied it at first, but eventually admitted it. The two most important people in my life at that time seemed to be at war with each other and I may not only have caused it, I was in the middle of it. It was a huge problem for me.
Chika started to give me some kind of attitude which actually hurt me a lot; worse, I started to notice Ife acting up whenever I mentioned doing something with Chika. I knew I had to cut one of the two off, but I didn't know who and how to do it.
I finally was faced my worst fear just 3 weeks after Chika's confession. Ife invited me to go out of school and see a movie with him at Ozone, but Chika and I had already planned a tutorial. Our exams were the following week; she had a course as a carryover and needed me to help her prep for it. I mentioned this to Ife; he just went crazy, then gave me an ultimatum. Unfortunately, giving me an ultimatum is and remains the quickest way to lose me. I chose Chika over him. It wasn't an easy decision for me to make, but it felt right.
After all these years, looking at the picture of the three of us looking all smiley and happy, I am now wondering if I made the right call. No one should have to get to the point where they are forced to choose between their friend and their romantic partner, not if each of the relationships is healthy on their own.
Yes, your friend has probably been around longer than your boyfriend and has proven to be reliable, loyal and entrenched in your life…but what if this guy is your "one"? How do you justify whatever decision you end up making?