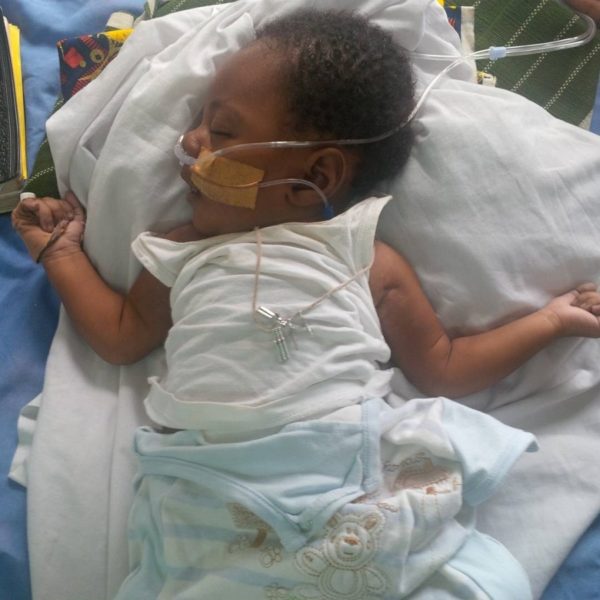 If you've ever had a health-related issue in Nigeria, then you will probably understand that it is extremely difficult to fund your treatment and navigate the healthcare system.
In view of this, BellaNaija launched the BN Community Centre. This online platform will feature "calls for help" as submitted to us. This includes information, photos and account numbers.
***
Nathaniel Ayeni is 2 months + and was diagnosed with a condition called Septicaemia with a total anomalous pulmonary venous connection at the Department of Paediatrics and Child Health, Lagos State University Teaching Hospital, Ikeja. His currently being managed at the hospital with intravenous antibiotics but requires surgical intervention.
A sum of NGN10,000,000 is required for Nathaniel to undergo surgery. This is one of the fundraising campaign to help raise the target NGN10,000,000 needed.
The condition constantly requires him to be on oxygen from time to time, because after shortage of oxygen to the system; he starts with turning blue, and a very obvious dark coloring to the mouth meaning his system is shutting down.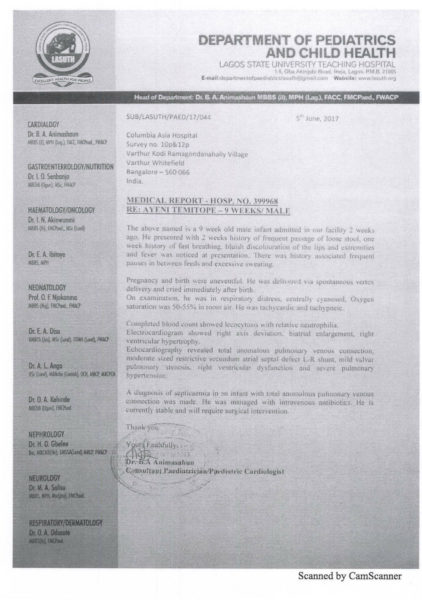 Due to his age we have been advised that a the surgical operation has to be carried out before he turns 3 months. We are in contact with a hospital in India for the operation.
We have approximately 2 weeks duration to try and achieve a fund of up to 10million Naira.
Kindly donate to save Nathaniel Ayeni – Your widow's mite would be appreciated.
Click here to donate on DonateNG.
Thanks for your support.
***
We, at BellaNaija, encourage you to give if you can. However, please ensure you perform independent verification prior to donating any funds.